The Technology Application and Promotion Institute of the Department of Science and Technology (DOST-TAPI) is currently conducting the first ever Advanced Freedom-to-Operate Training and presently being held at the Dusit Thani Manila, Makati City, 27-28 June 2019. The training is in collaboration with the Swedish Patent and Registration Office (PRV).
The two-day live-in training is an event being organized by the DOST through TAPI under the project entitled "Support to the Commercialization of 500 DOST Generated Technologies & Strengthening the Country's Intellectual Property & Technology Portfolios", and is being handled by PRV patent engineers Dr. Linus Plym Forshell and Engr. Ingemar Wistrand. It can be recalled that Dr. Forshell delivered a presentation on patent landscaping during the 1st National Forum Technology Assessment and Intellectual Property (IP) Rights Protection in Agriculture, Aquatic and Natural Resources (AANR) last 25 January 2019. (See https://techtrans.gov.ph/how-we-serve/news-and-updates/1st-national-forum-tech-assessment-and-ipr-aanr-2019)
This activity aims to capacitate the technology licensing professionals in Freedom-to-Operate in the context of foreign and local markets. A total of 29 selected participants from various Research and Development Institutes' (RDIs) and State Universities and Colleges (SUCs) are expected to produce FTO reports that will be relevant to the commercialization of technologies that are owned by their respective agencies and universities.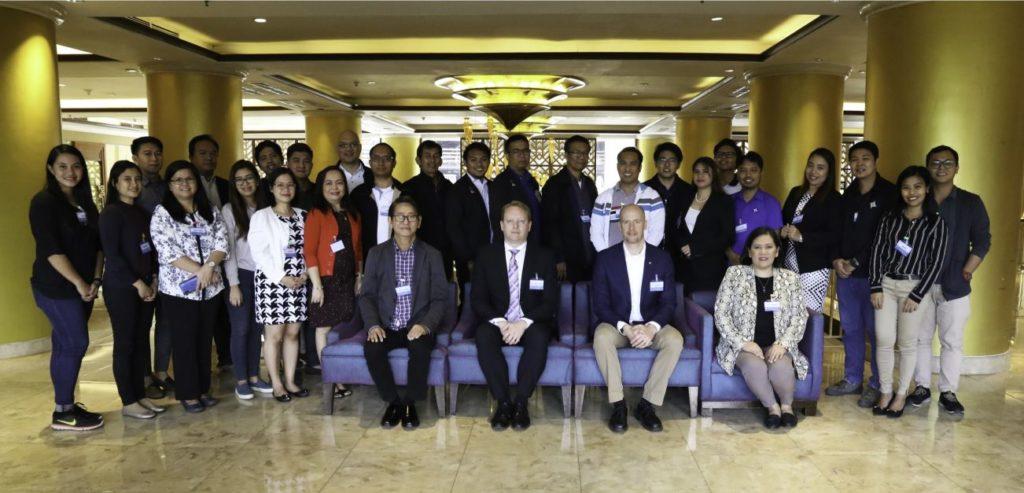 (First row left to right) Engr. Edgar I. Garcia, TAPI Director; Engr. Ingemar Wistrand and Dr. Linus Plym Forshell of the Swedish Patent and Registration Office (PRV); Atty. Marion Ivy D. Decena of TAPI-IDD together with the staff, facilitators, and participants.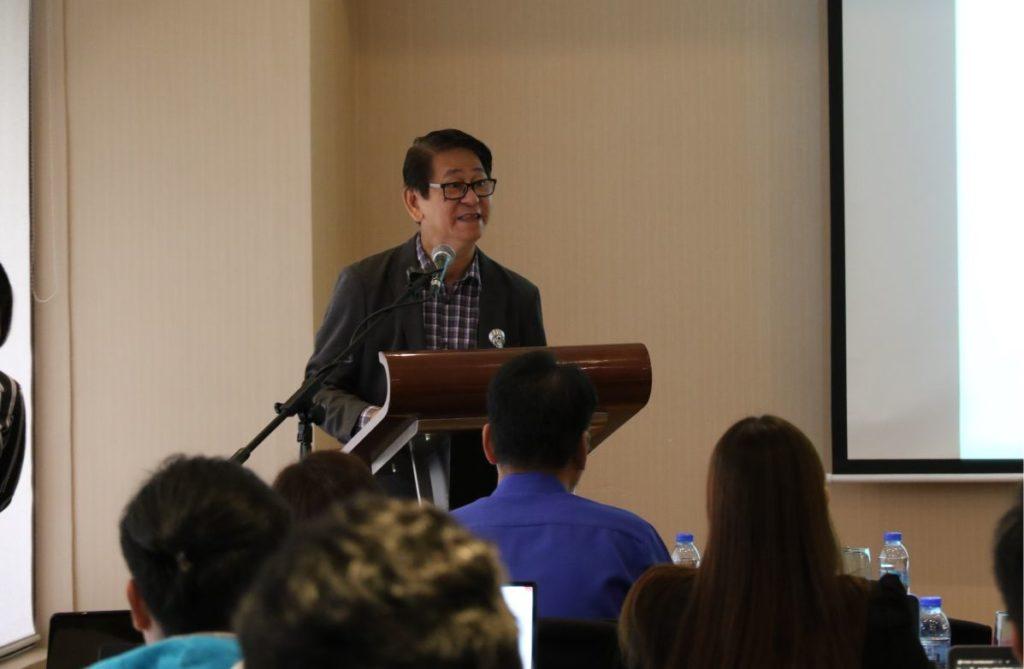 TAPI Director, Edgar I. Garcia, as he graces the opening ceremony of the activity.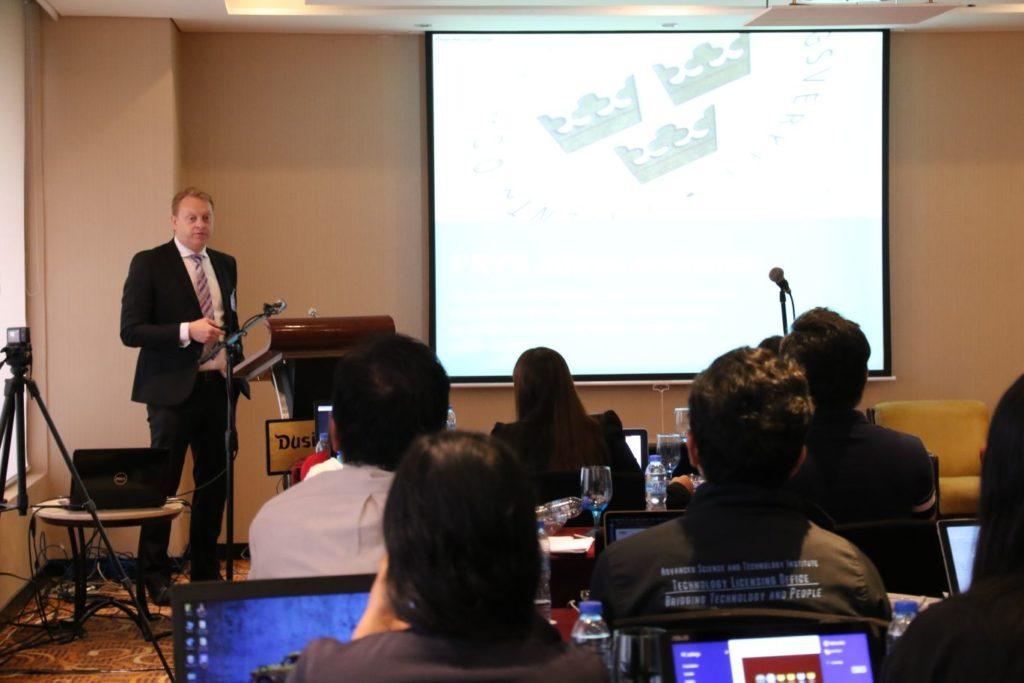 Engr. Ingemar Wistrand as the first speaker discussing the basics of Freedom-to-Operate.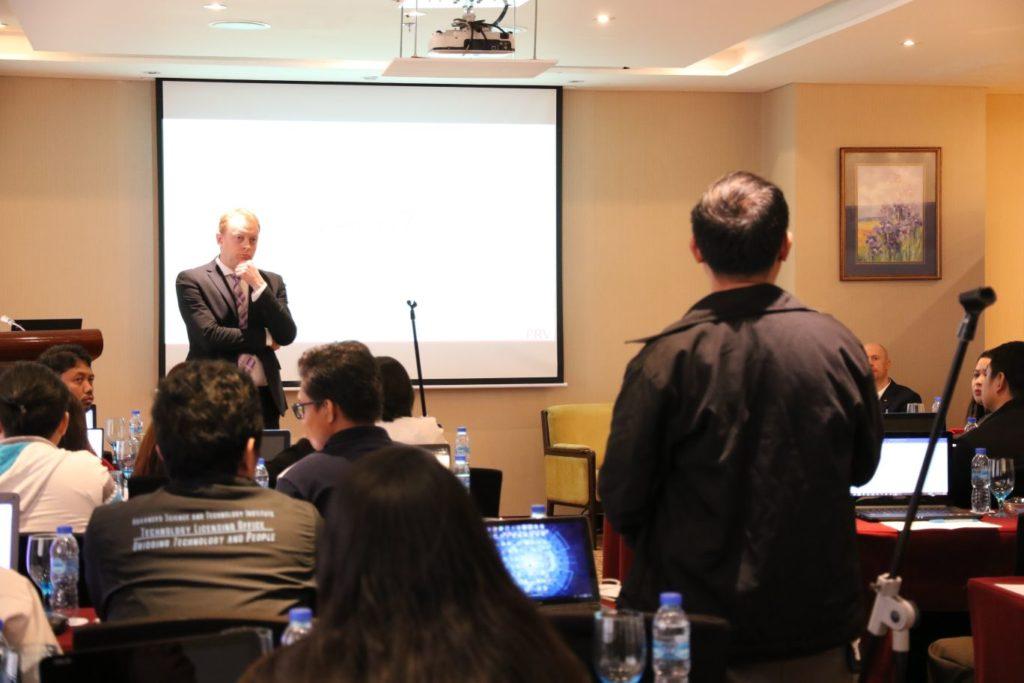 Engr. Wistrand taking questions from the participants.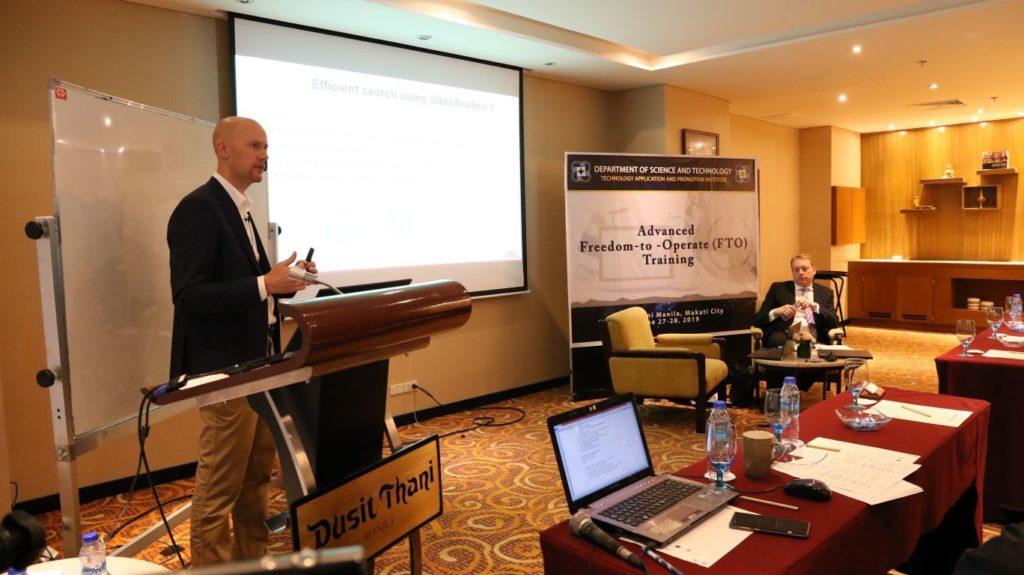 Dr. Linus Plym Forshell discussing the Searching for Patents Databases.
DOST-TAPI S&T Media Service
MARICON R. AVILA