Taguig City – A multi-agency program which aims to accelerate the protection of government-funded technologies kicked off with a capacity-building activity among select Department of Science and Technology (DOST) personnel last April 5-6, 2021.
Formed over shared aspirations for better R&D utilization, the Science and Technology (SciTech) Superhighway Program is a collaboration between the DOST, Department of Trade and Industry (DTI) and Intellectual Property Office of the Philippines (IPOPHL). It aims to facilitate the timely protection of innovations through an expedited intellectual property (IP) filing process, which covers inventions, utility models (UMs), industrial designs (IDs) and trademarks (TMs) resulting from DOST-supported researches and studies.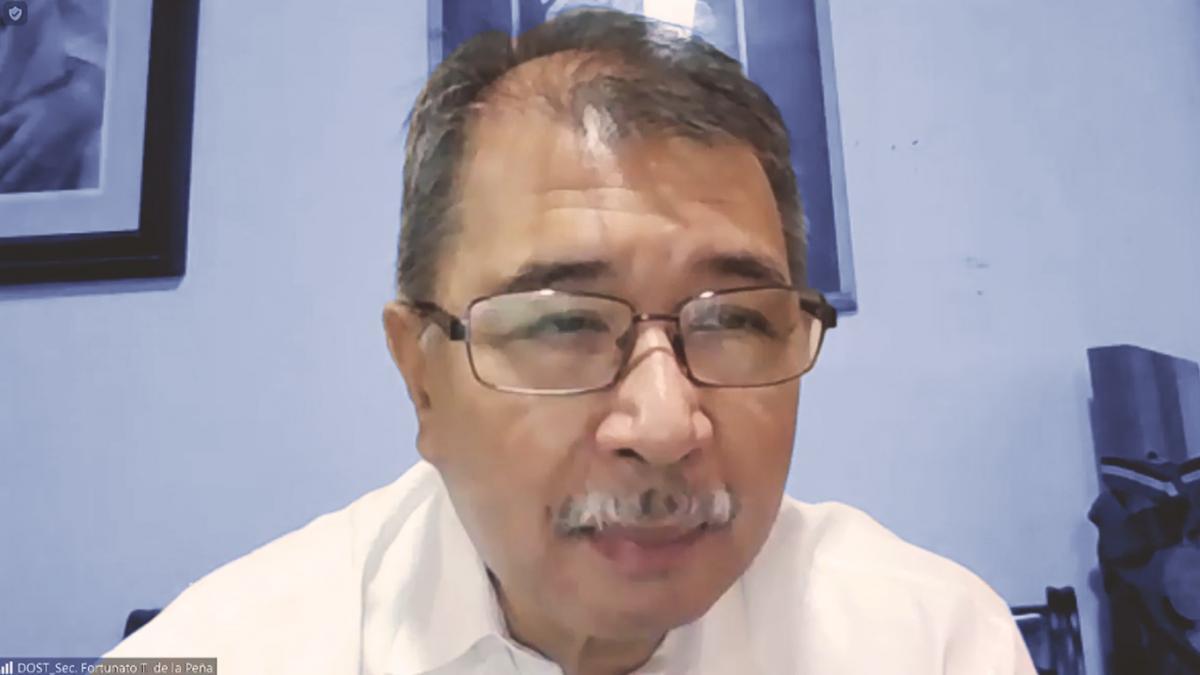 "This training series is truly an important milestone not only for the SciTech Superhighway Program, but also in strengthening the intellectual property system in the country through collaborative efforts", said DOST Secretary Fortunato De La Peña, as he welcomed participants during the capacity-building's launching ceremony.
Through the Program, a technical working group (TWG) shall strategize ways to streamline and hasten formality examinations of IP applications and other administrative processes. The body shall likewise recommend remedial actions to manage gaps and resolve bottlenecks in the application process. With complete requirements, an expedited process under the Program translates to express registration of ID in five (5) days, UM in two (2) months, and early publication with immediate request for substantive examination for inventions. For trademarks, notice of allowance or registrability report, as may be applicable, may be issued within five (5) days from filing.
The capacity-building series facilitated by the IPOPHL, which trained 26 personnel from DOST agencies, served as an offshoot activity to jumpstart Program implementation. It covered the basics of IP application process, patent information and patent search, and formality requirement examination.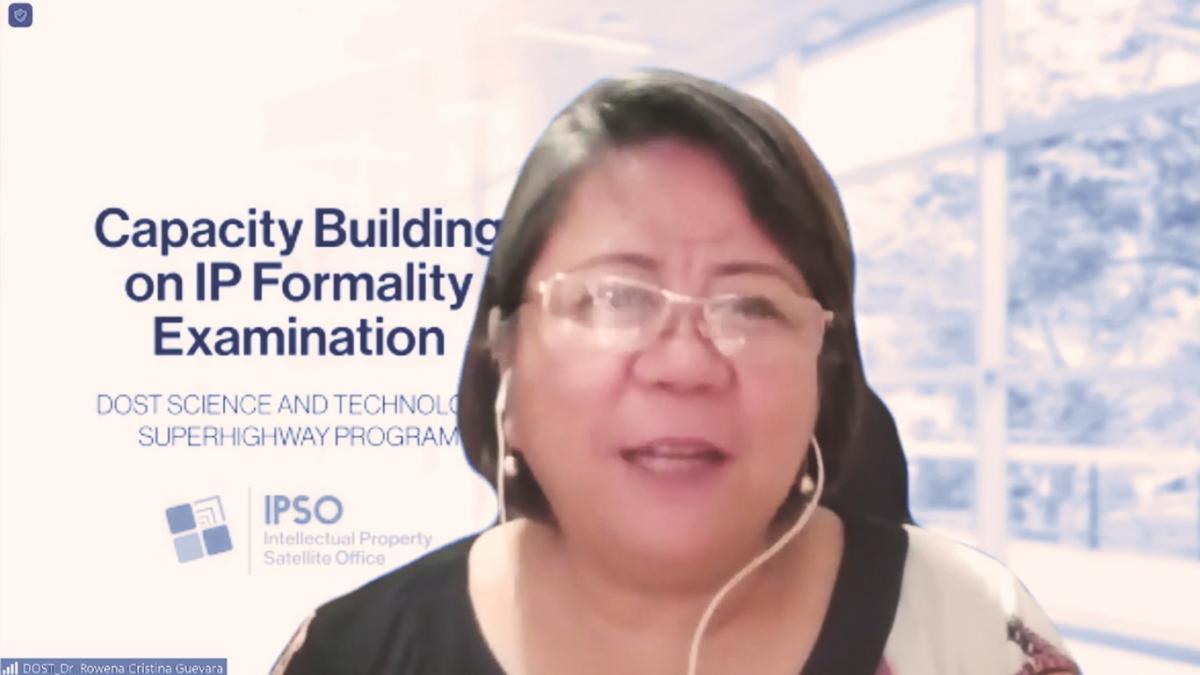 "We should all acknowledge the importance of capacity-building engagements similar to this as it strengthens our what's and how's so we can finally go back to the why's—that is to enhance the IP protection processes in the Philippines. That is, to allow more ideas, innovations, and technologies to reach its commercial potential and be of benefit to our country" remarked DOST Undersecretary, Dr. Rowena Cristina L. Guevara, early champion of the collaborative undertaking.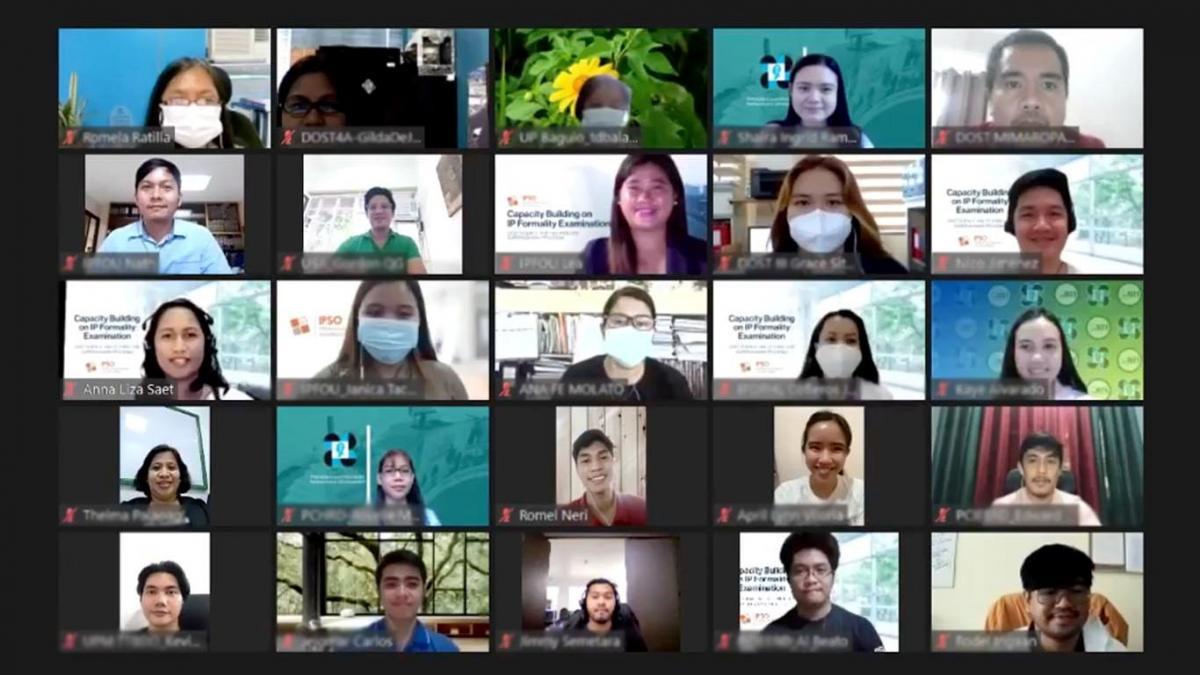 The DOST -Technology Application and Promotion Institute (TAPI) shall serve as the secretariat for the TWG. The Agency shall also lead in facilitating the processing and screening of IP applications that shall qualify for expedited process under the Program.
"I hope that our combined efforts to establish an effective and intellectual property landscape would encourage the next generations to develop innovative products that are geared to be globally-competitive and at par with the international standards" said DOST-TAPI Director, Engr. Edgar I. Garcia in his closing remarks.
The SciTech Superhighway Program targets a thousand IP assets under its expedited processing. This program is part of the overall assistance of DOST-TAPI to inventors and researchers in the protection of their technologies, inventions and innovations.
Marvin Eric O. Dela Cruz
Senior Science Research Specialist
DOST-TAPI S&T Media Service