In close coordination with the Philippine Science High School (Pisay), Department of Science and Technology – National Capital Region (DOST-NCR), and Las Piñas DepEd Division, the Technology Application and Promotion Institute (DOST-TAPI) conducted the Invent School Program (ISP) and implemented the first leg of the OJT training for Pisay faculty and staff. The two-day seminar-workshop was held last 21-22 March 2019 at Las Piñas City.
Under the project entitled, "Capacity Building for the Philippine Science High School (PSHS) for the Invent School Implementation," Pisay will be the future mentors, trainors and the strategic partner of the institute in implementing ISP. The seminar-workshop was just the first among the series of OJT trainings for Pisay.
Baguio, Cebu, and Davao legs will follow immediately to complete the OJT for PSHS.
A total of 40 participants from various Las Piñas high schools attended the event, composed of students and faculties.
SENIOR SCIENCE RESEARCH SPECIALIST (SRS) ELVIN B. ALMAZAR (FOURTH FROM RIGHT), SRS II ENGR. JANETH CRUZADA (SECOND FROM RIGHT) TOGETHER WITH THE LAS PIÑAS FACULTY, PISAY FACULTY, AND TAPI STAFF.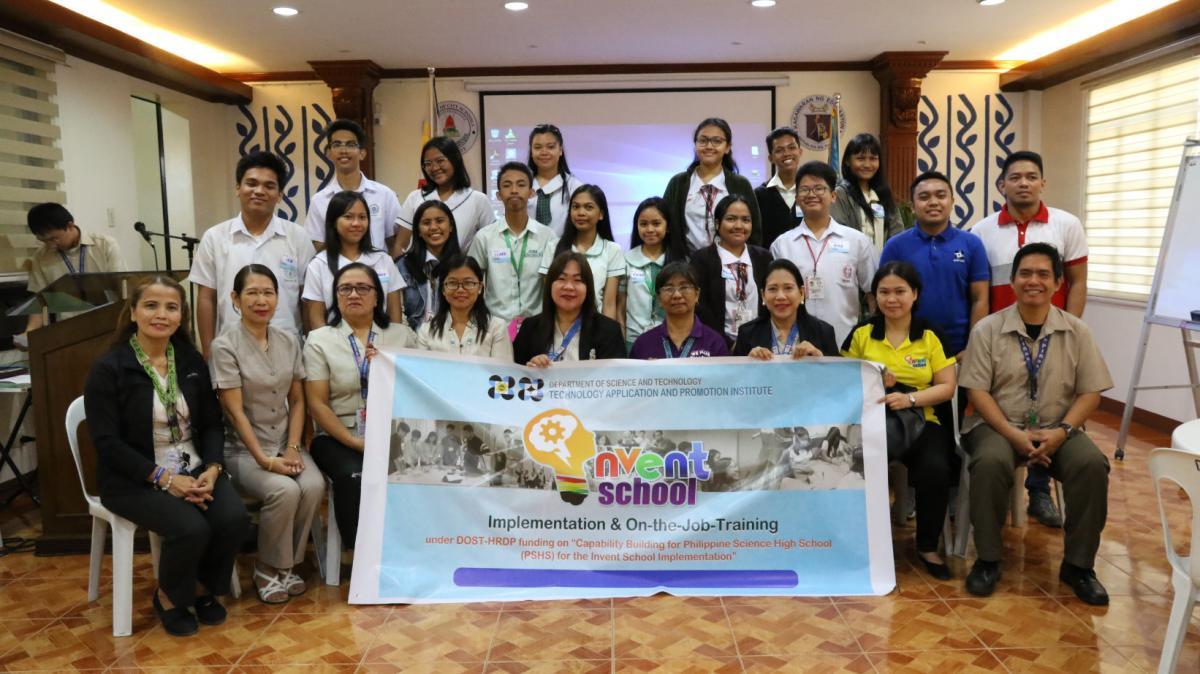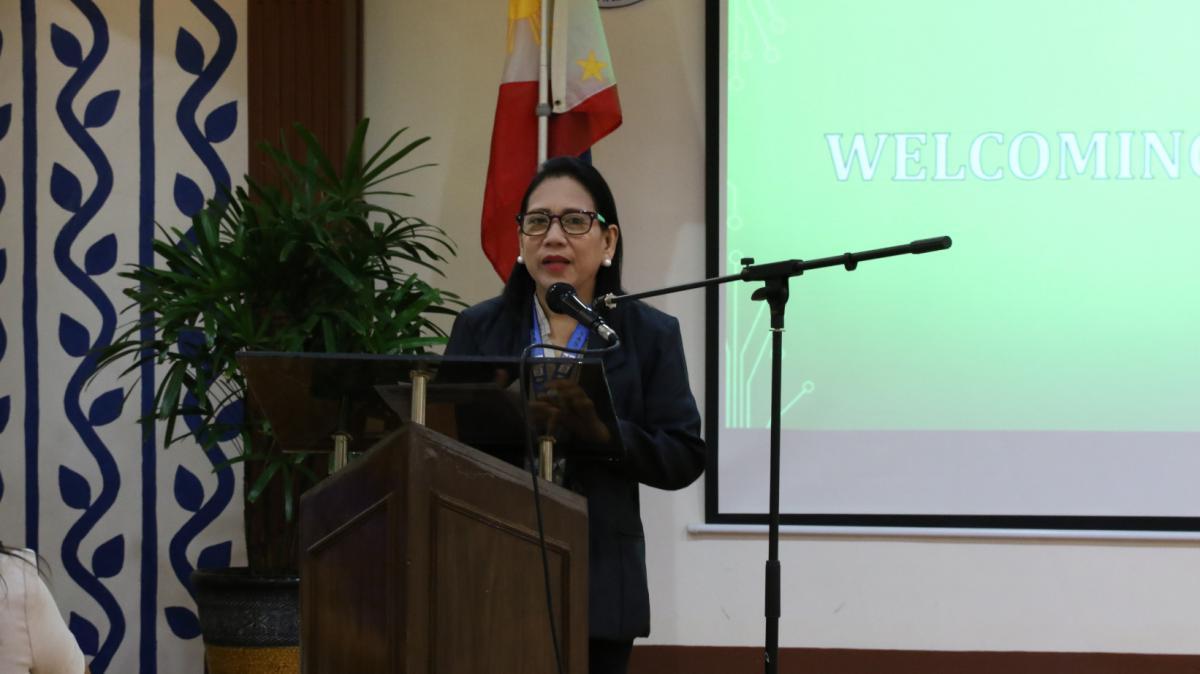 Dr. Violeta M. Gonzales, Chief CID/OIC-Assistants School Division Superintendent, graced the welcome remarks.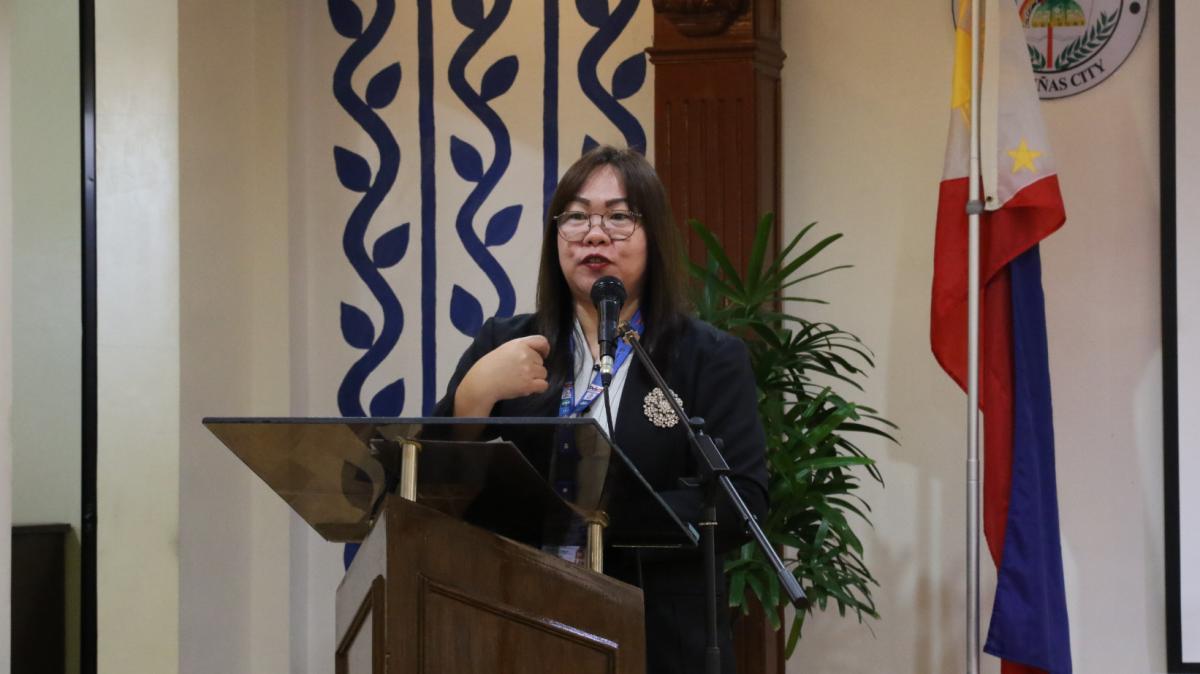 Dr. Raquel M. Austero, Education Program Supervisor I, as she gave the rationale of the program.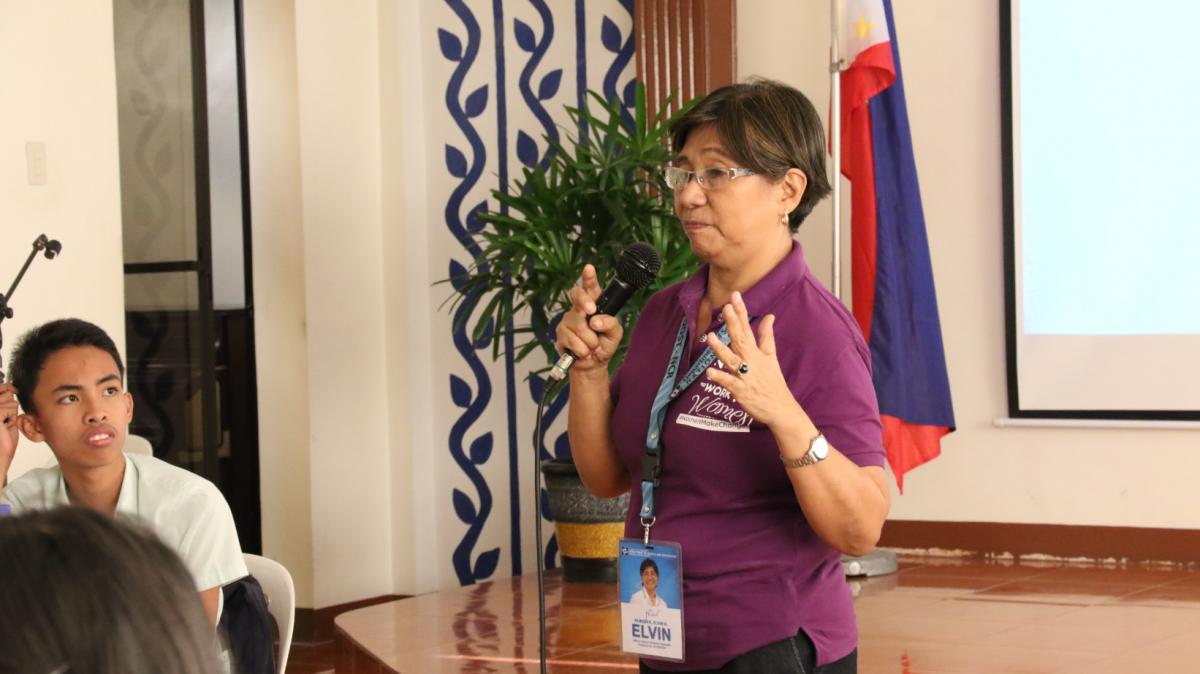 Senior SRS Elvin Almazar as she discusses the Creativity and Creative Thinking topic.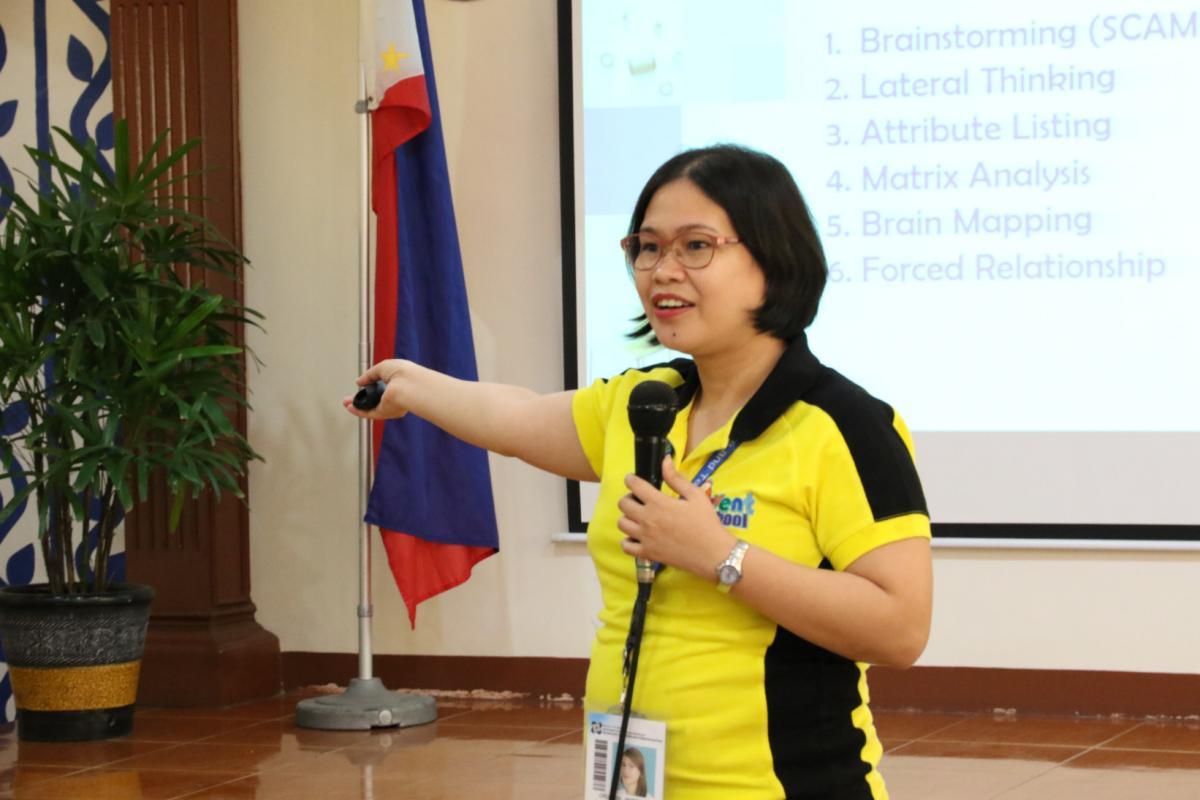 Engr. Janeth Vidal discussing the second topic: Developing Your Creative Thinking Skills.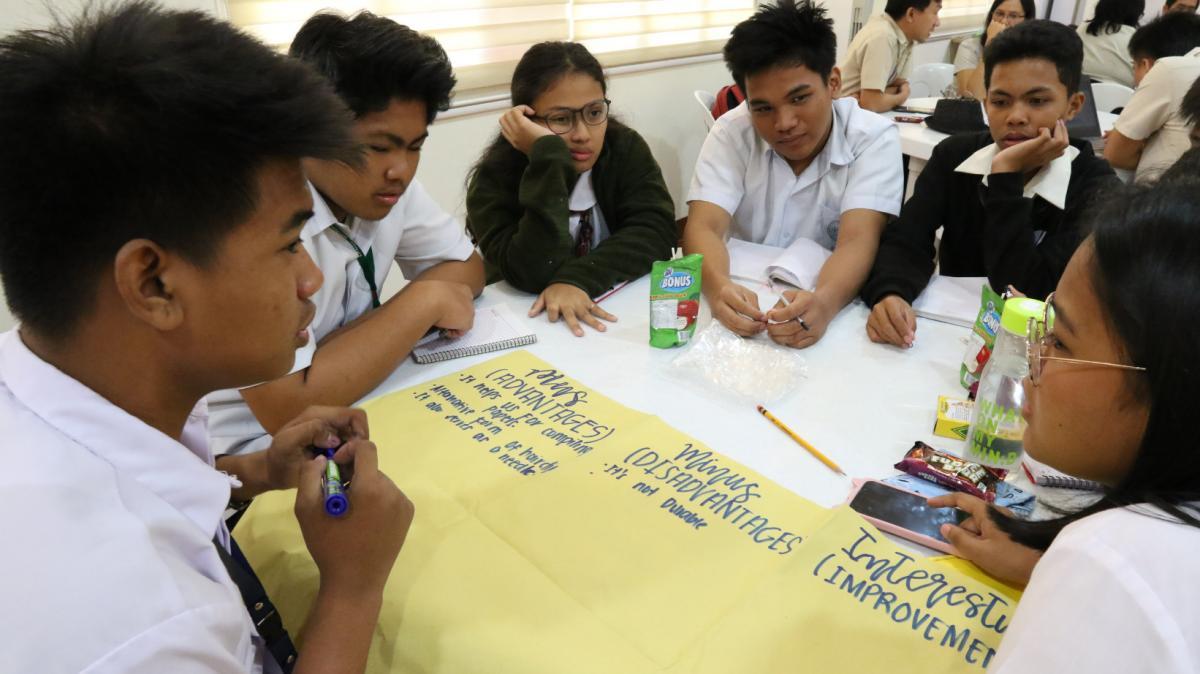 The student participants keenly brainstorming in creativity exercise.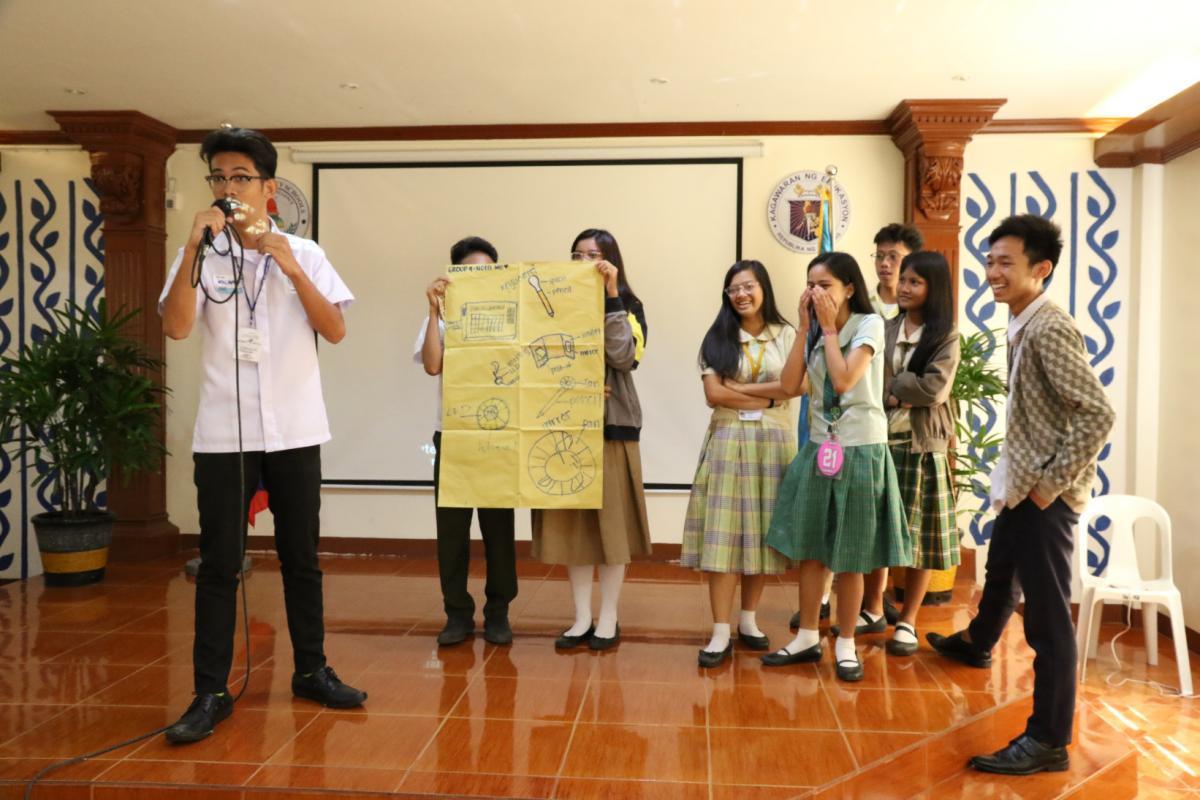 Las Pinas students present their proposed inventions with one of the workshops prepared by TAPI. This activity focuses on ideation tools and techniques.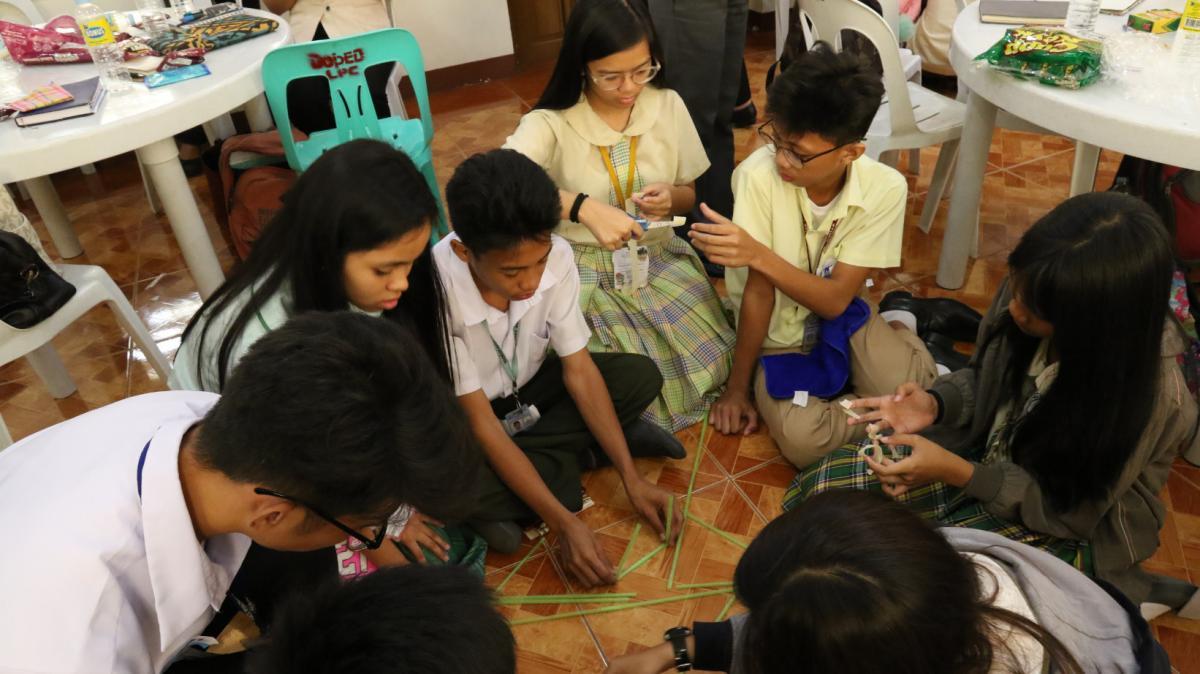 The students on the first day of the program actively participate in one of the workshops, particularly the "Building the Tallest Tower" game.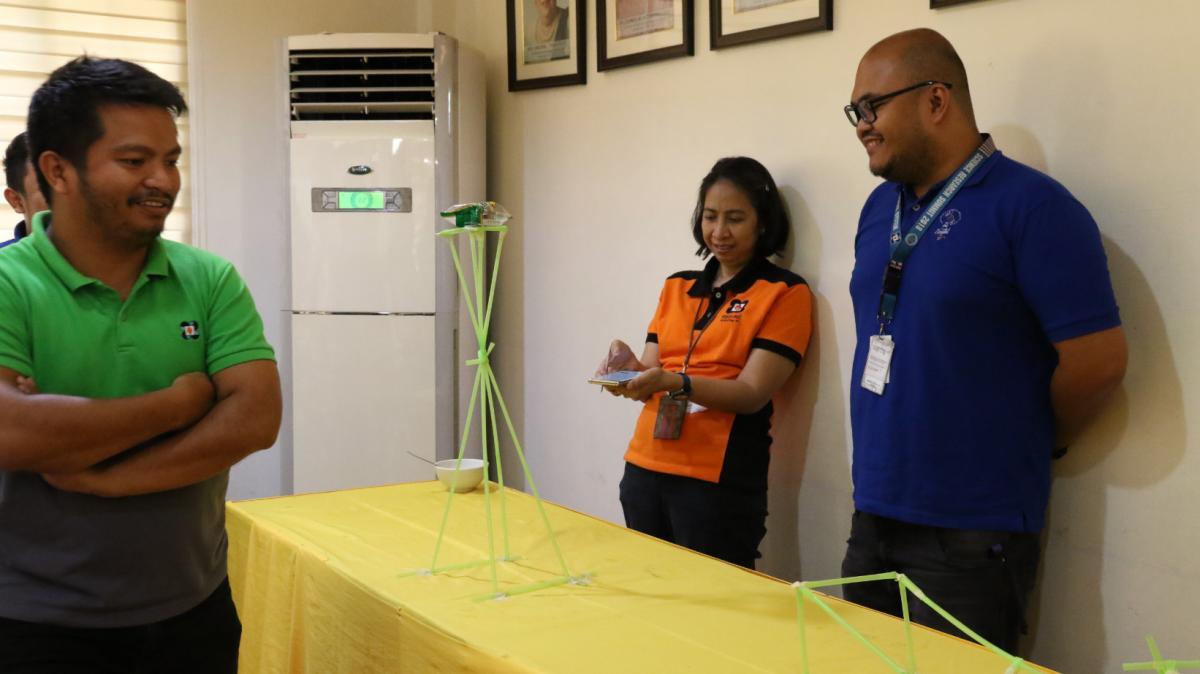 (From left to right) The Pisay faculty: Andrew Tenorio, Ana Maria A. Chupungco, and Riel Carlo O. Ingeniero testing the "tower" built by the students.
JOHN RHAYEL S. DELOS SANTOS AND ANDREW TENORIO OF PSHS THOROUGHLY DISCUSS THE INVENTION DEVELOPMENT TOPIC.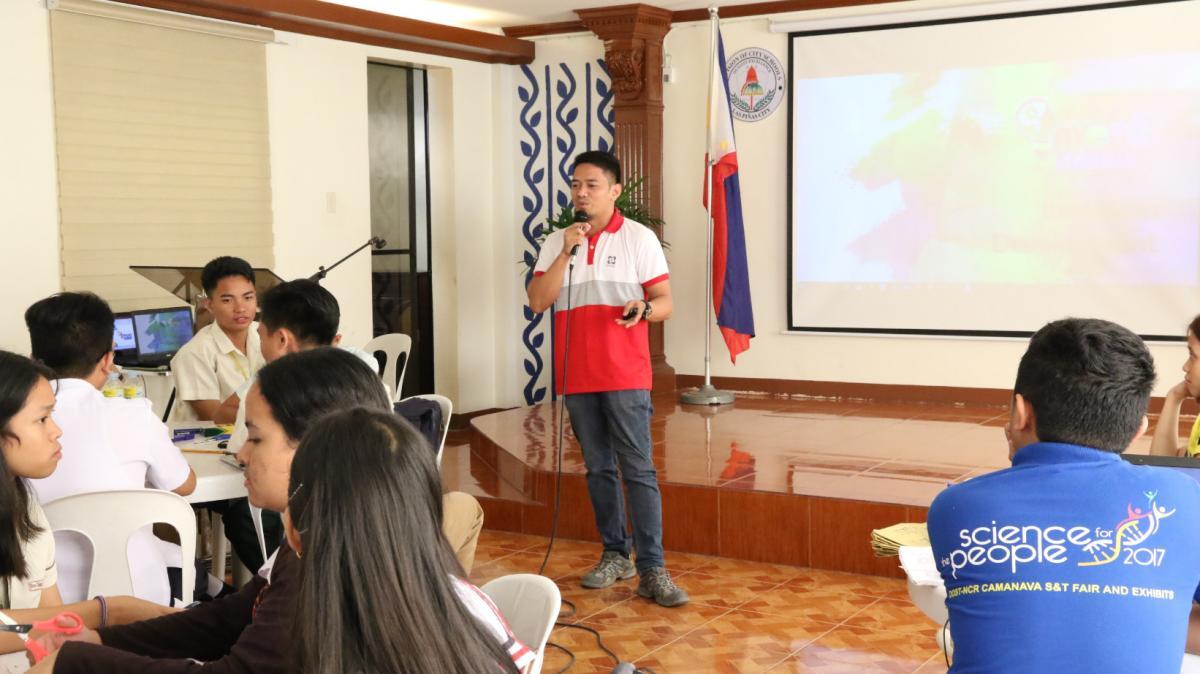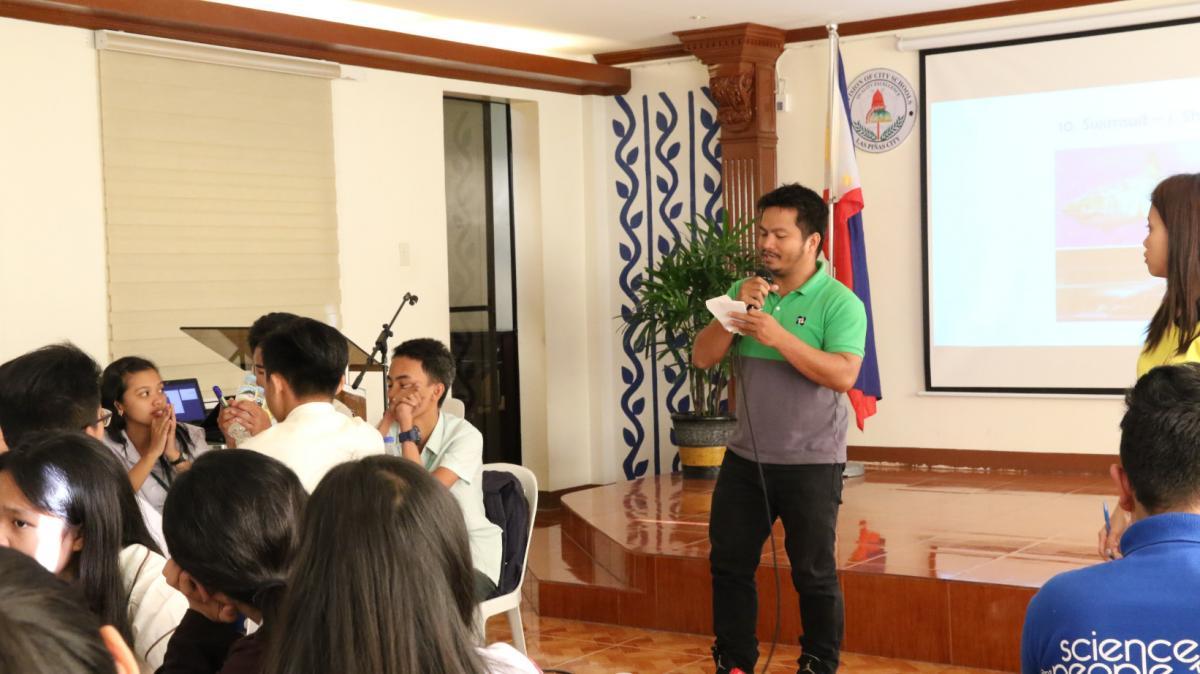 THE LAS PIÑAS STUDENTS HOLDING THEIR CERTIFICATES WITH THEIR RESPECTIVE TEACHER.