The Technology Application and Promotion Institute of the Department of Science and Technology (DOST-TAPI) launched its newest campaign dubbed as i-INVENT PH or Inventors' Innovation for a Noble Vision of an Entrepreneurial Nation of Tomorrow Philippines through a forum during the culminating day of the 2020 National Invention Contest and Exhibit (NICE) on at the SMX Convention Center Aura, BGC, Taguig City.
An estimated 150 individuals composed of inventors, entrepreneurs, teachers, students, researchers, and government officials attended the forum and witnessed the soft launching of the i-INVENT PH campaign which targets to further promote the inventors' assistance programs of DOST-TAPI.
i-INVENT PH brings together the services offered by the Institute, catering to the needs of Filipino inventors from ideation , research and development(R&D), and to the commercialization of their inventions. Moreover, the campaign aims to intensify the call for invention-related proposals from Filipino inventors of all ages, hence, strengthening the R&D, and technology transfer in the country.
The programs of assistance packaged as i-INVENT PH include the following:
Financial and Technological Support
Product Development and Technological Viability: Concept Prototyping, Testing and Analysis Assistance, Industry-Based Invention Development (IBID)
Market Traction and Commercial Viability: Industry-Based Enterprise Development (IBED-I)
Transfer and Commercialization: Innovation and Technology Lending Program (ITECH) and IBED-II
Technical Support
Human Resource Development Package (InventED): Invent School, HIRANG Internship
Intellectual Property Protection and Consultancy Package (IPRotect): Intellectual Property Rights Assistance Program (IPRAP) & Innovation and Technology Support Office (ITSO)
Statutory and Market Compliance: Inventors' Group Accreditation, Support for Inventor's Duty and Tax Exemption
"DOST-TAPI, through the i-INVENT PH campaign aims to advance the financial assistance and technical services packaged holistically so that greater number of Filipino inventors will be aware of the existing programs designed to help them" Ms. Irene Vee Pacaba, SRS II, TAPI-DOST
Present in the forum were the seven (7) accredited inventors' organization in the country, student finalists of the NICE 2020, and the DOST-TAPI program managers who answered the questions and concerns of some Filipino inventors during the open forum and on-site consultation.
"This year, through the help of DOST-TAPI, we were able to have higher membership from the academe. This is a great opportunity for us being a newly formed group who just got accredited by Securities and Exchange Commission and DOST-TAPI last December 2019," said Engr. Ruth Yangga of the Philippine Inventors Society 4.0 (PISo 4.0), an accredited inventors' organization.
Yangga also encouraged her fellow inventors and the younger generations to participate and listen to forums such as i-INVENT PH because it will help them generate new ideas and have an exchange of ideas with fellow inventors.
"Di naman kailangan na napakakomplikado ng mga idea, basta kailangan patuloy maglista ng mga ideya at magpursige na mabuhay ang mga ito dahil minsan may mga ideya na sobrang liit nga pero napakalaki pala ng magiging role niya sa buhay ng tao (Ideas need not to be very complicated, just continue listing ideas and strive to give them life, because sometimes there are miniscule ideas that turned out to play a great role in people's lives)," said Mr. Theomar Alvarado, university researcher from the Technological University of the Philippines and finalist of NICE 2020.
The forum ended with a game called "Inventors, GAME KNB?" joined by the members of the accredited inventors' organization and some NICE 2020 finalists where they answered quiz questions about DOST-TAPI's programs.
GUIDING INVENTORS TO SUCCESS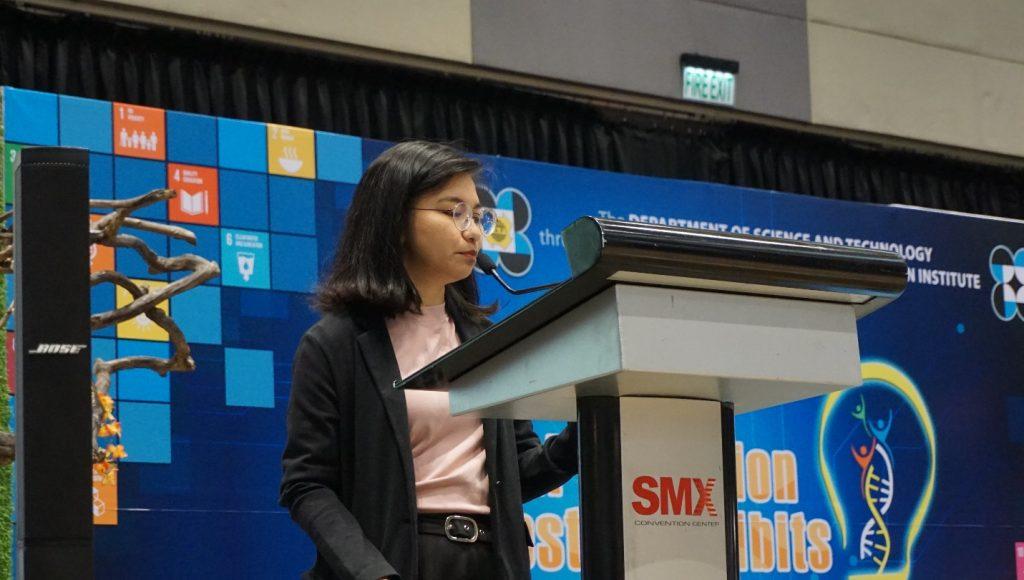 AT YOUR SERVICE. DOST-TAPI Science Research Specialist II, Irene Vee Pacaba, discusses the programs offered by DOST-TAPI designed to assist Filipino inventors on their journey towards commercializing their products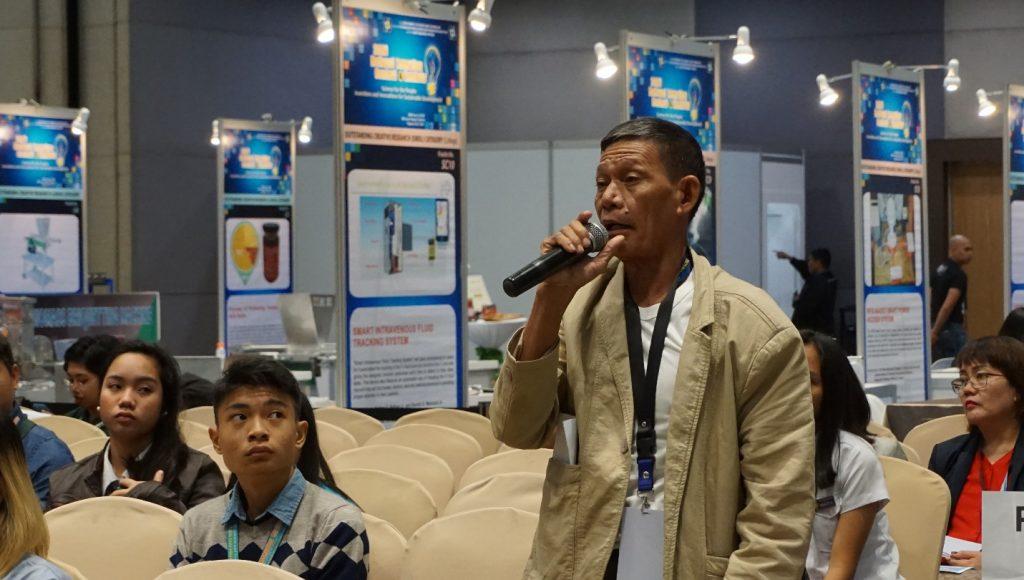 ASKING THE RIGHT QUESTIONS. An inventor inquires about the process needed to be undertaken to avail the IP assistance service offered by DOST-TAPI.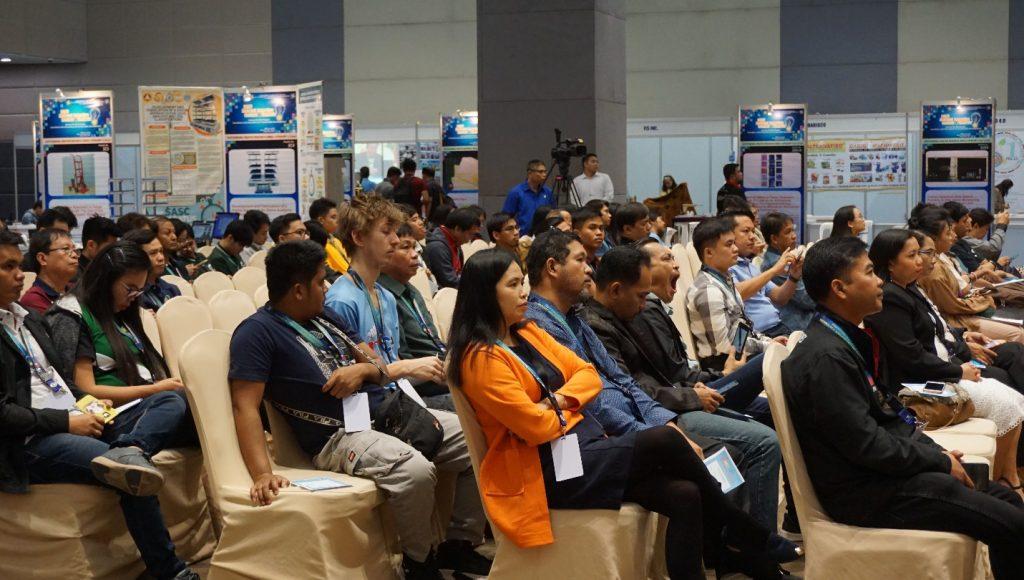 STRONGER TOGETHER. Filipino inventors, students, academicians, and government employees gather together as they witness the soft launching of the i-INVENT PH campaign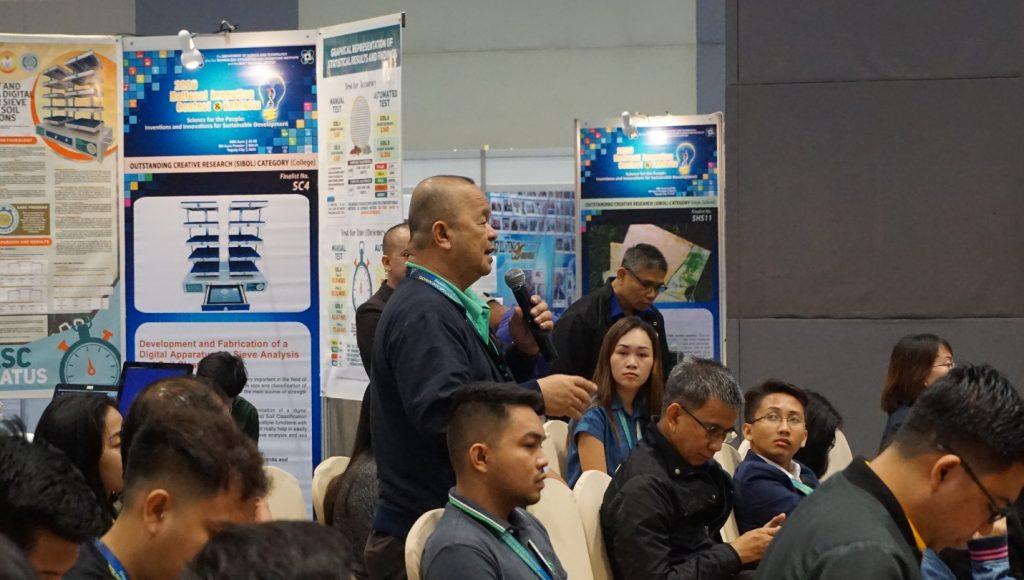 INVENTOR LAUDS DOST-TAPI. Engr. Ronald Tallon of the Filipino Inventors and Innovators Society (FIIS), Inc. expresses his gratitude to DOST-TAPI for organizing activities such as the NICE 2020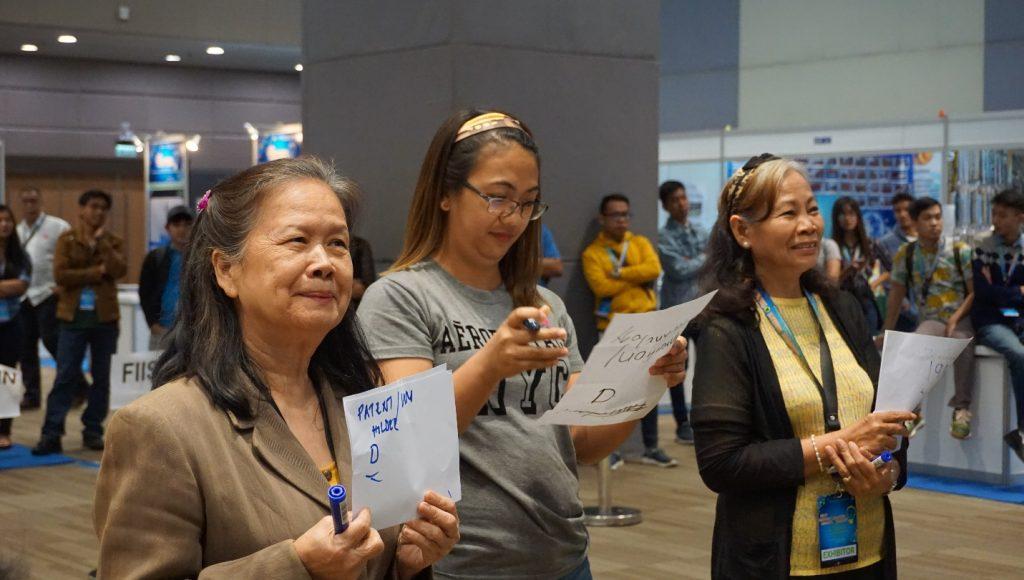 SCIENCE CAN BE FUN TOO. Members of accredited inventors' organizations join the trivia game prepared by DOST-TAPI at the end of the forum.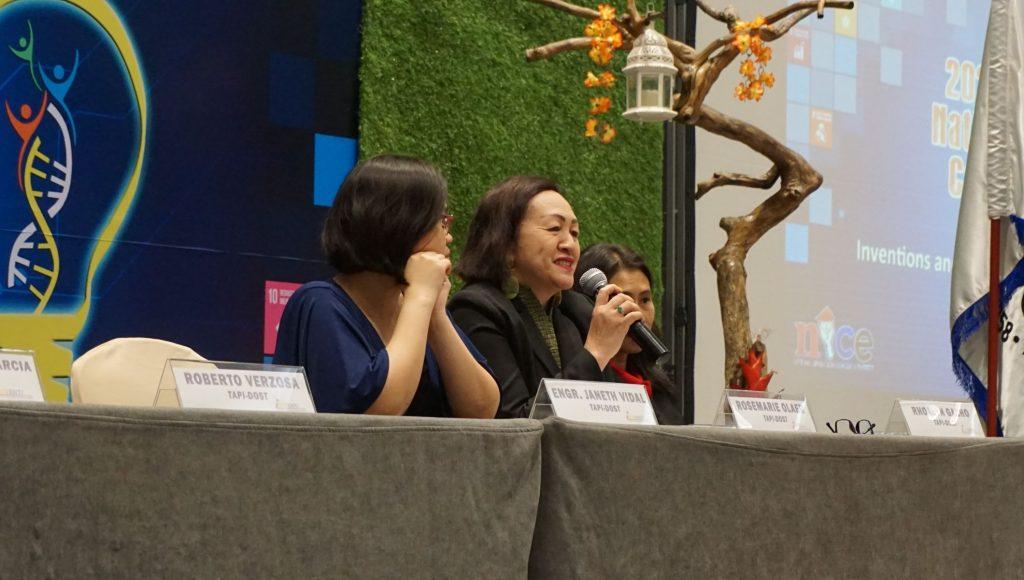 Rosemarie Olaer, program manager of Invention-Based Enterprise Development II (IBED II) Program, answers the questions of some Filipino inventors regarding the eligibility requirements to qualify for the said program.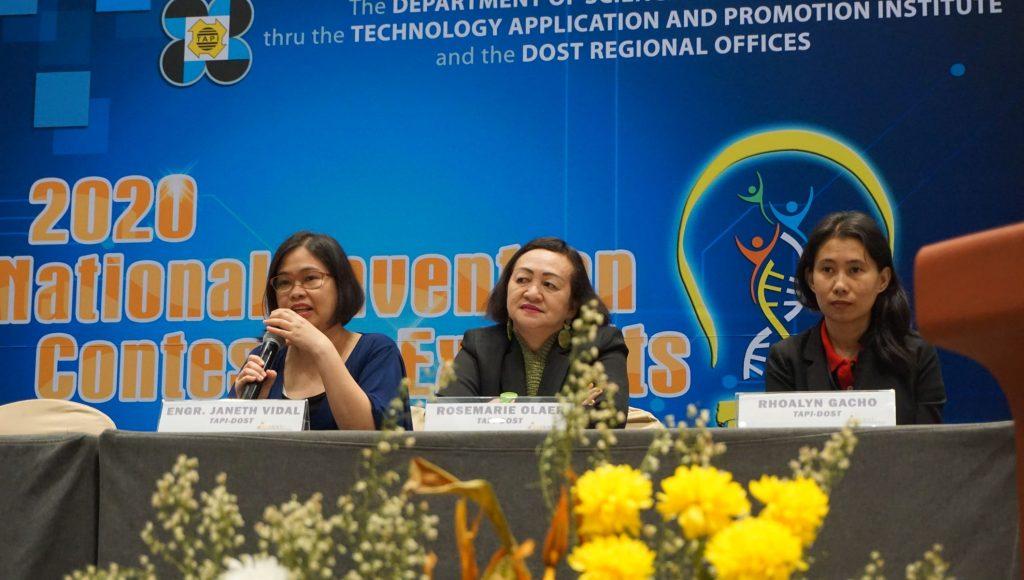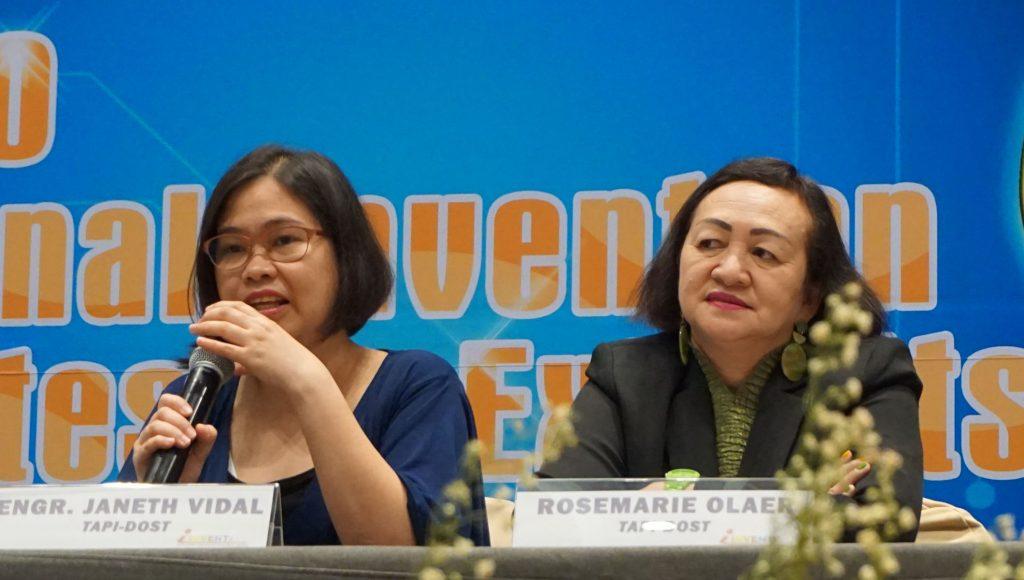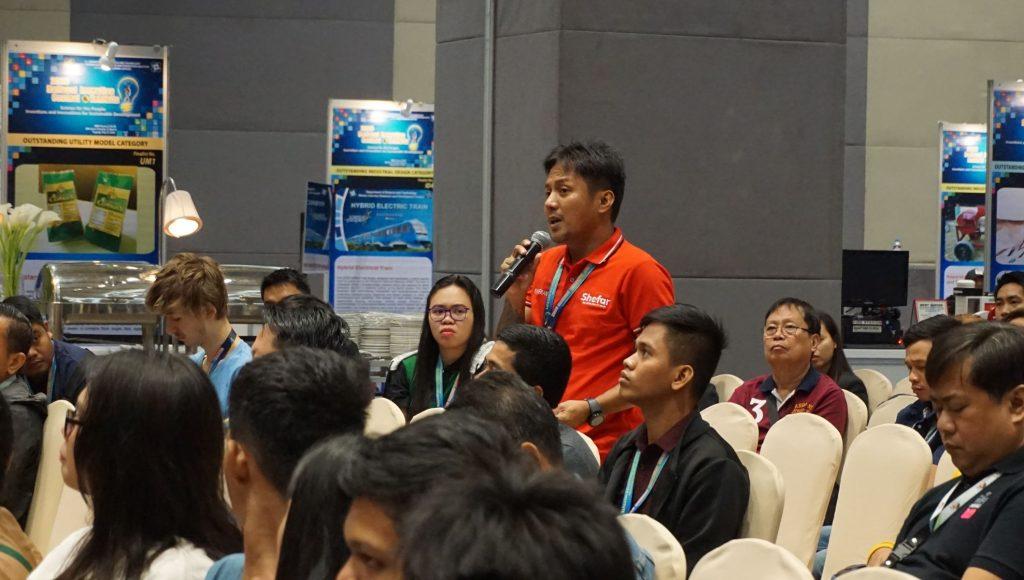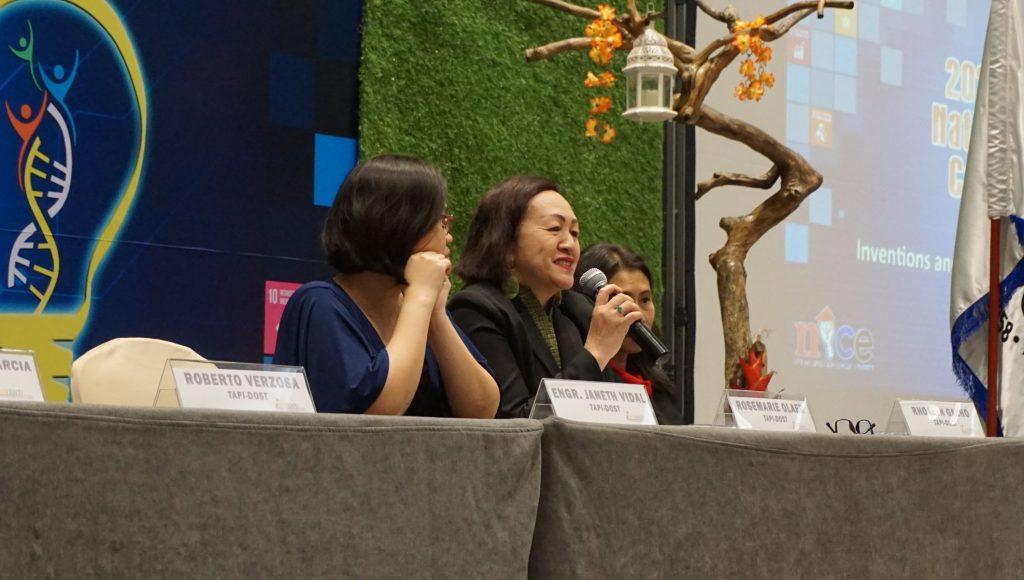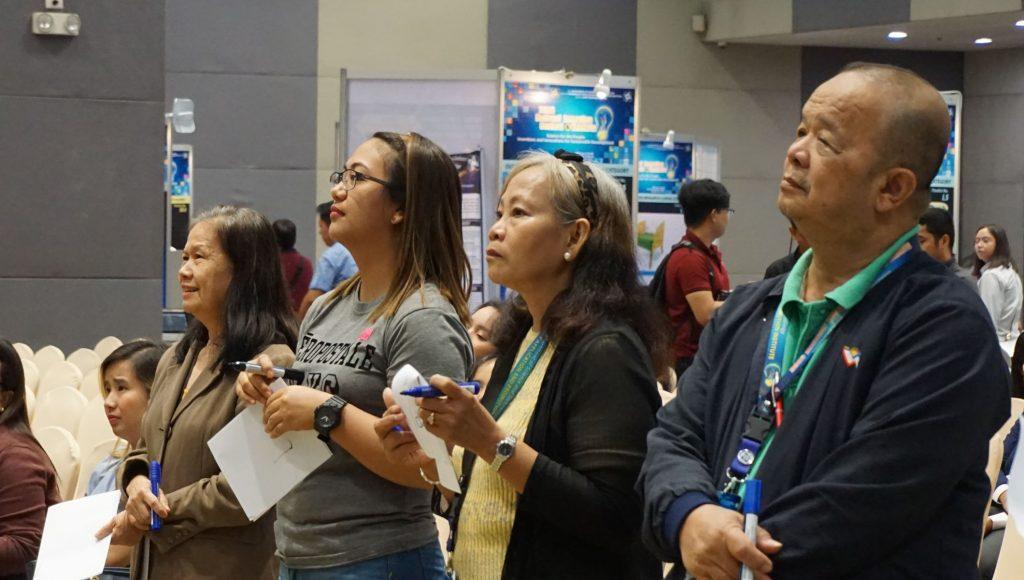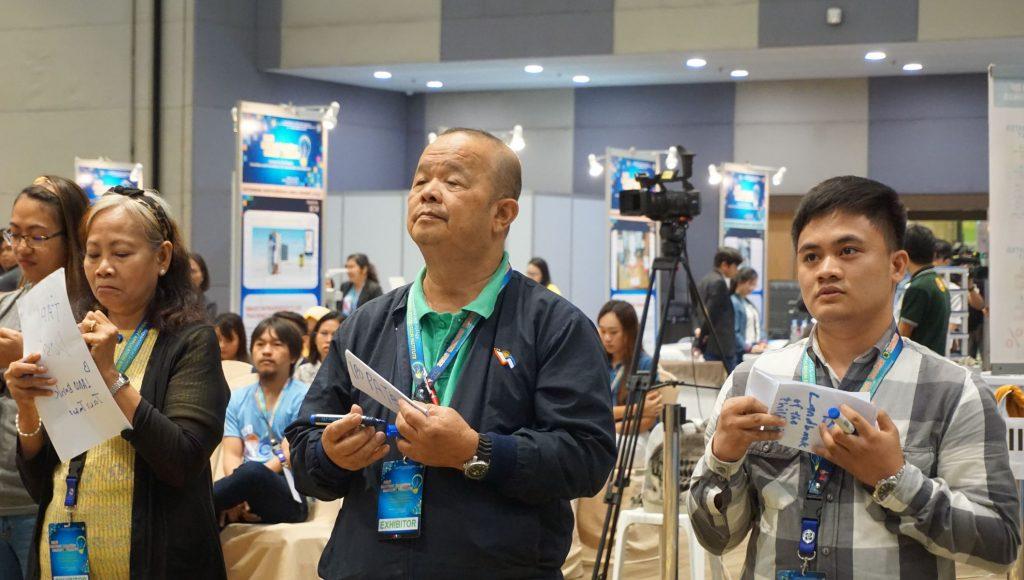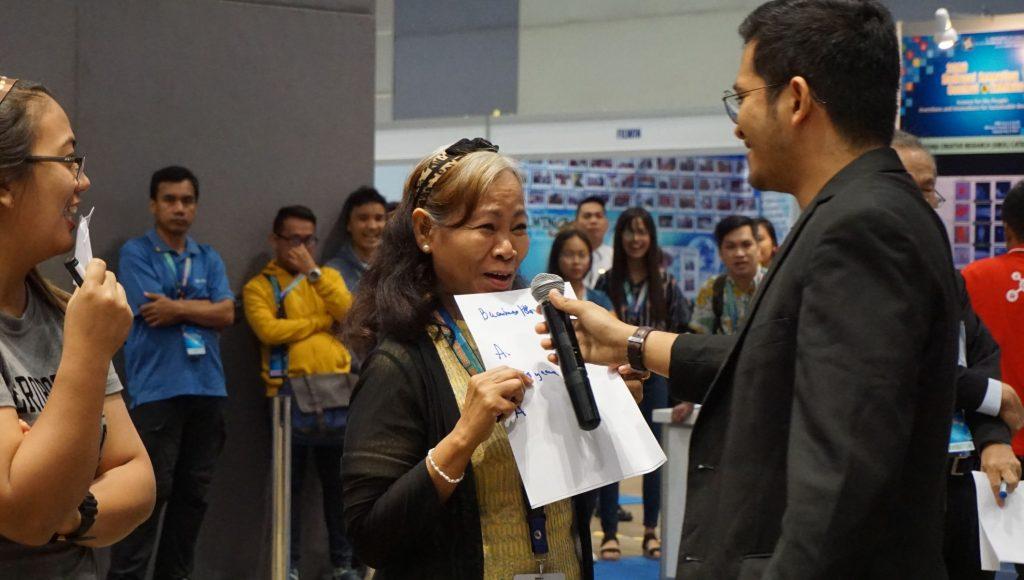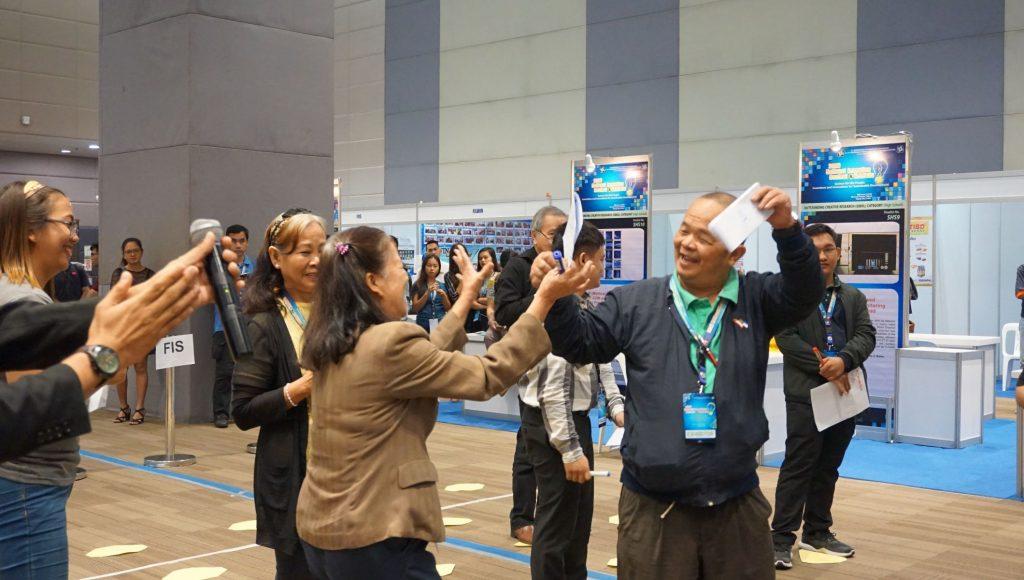 DOST-TAPI S&T Media Service
NUR LEMUEL C. CASTILLO