Ensuring the market-readiness and smooth commercialization of the technologies of the Research Development and Institutes (RDIs), the Technology Application and Promotion Institute of the Department of Science and Technology (DOST-TAPI) recently upgraded its approaches for Intellectual Property (IP) Audit.
The specialized IP audits are now performed in the RDIs of the DOST, particularly, Advanced Science and Technology Institute (ASTI), Food and Nutrition Research Institute (FNRI), Industrial Technology Development Institute (ITDI), Metals Industry Research and Development Center (MIRDC), Philippine Nuclear Research Institute (PNRI), Philippine Textile Research Institute (PTRI), and Forest Products Research and Development Institute (FPRDI).
Before, IP audits are conducted by the DOST-TAPI to identify IP assets for protection. This was remodeled in view of the recent instruction by the DOST Administration to focus IP protection towards accelerated and prioritized commercialization.
"This inspired us to administer the IP Audit in order to fast-track the adoption and commercialization of DOST-funded and generated technologies," Atty. Marion Ivy D. Decena said.
The activity under the program, "Support to the Commercialization of 500 DOST-Generated Technologies and Strengthening the Country's Intellectual Property and Technology Portfolios" aims to determine the technologies qualified for IP application and valuation by assessing the Technology Readiness Level.
Chief Science Research Specialist of the Invention Development Division (DOST-TAPI) echoed the same objective and underscored the need for stronger and firm engagement with the RDIs.
"TAPI's focus at the moment is to mine IP potentials from DOST-RDIs to ensure that it is protected. The efforts of TAPI in this aspect resulted in the increase in IP filings from 245 in 2014 to 908 in 2018; a factor that also contributed to the improved Global Innovation Index's rating this year," Atty. Decena said.
Spearheaded by Ms. Glenda C. Rima, Program Manager of IP Valuation, expressed her hopes in the increase in the number of quality innovations and technologies from RDIs.
"We are optimistic that gradually, our RDIs start to realize the value of innovation and its consequent effect on the country's economy. Moreover, we vision a country which will effectively utilize technological innovations," said Ms. Rima.
As of writing, TAPI-DOST has already audited a total of 6 RDIs.
TAPI-DOST Specialists with the ASTI on 30 August 2019 at Diliman, Quezon City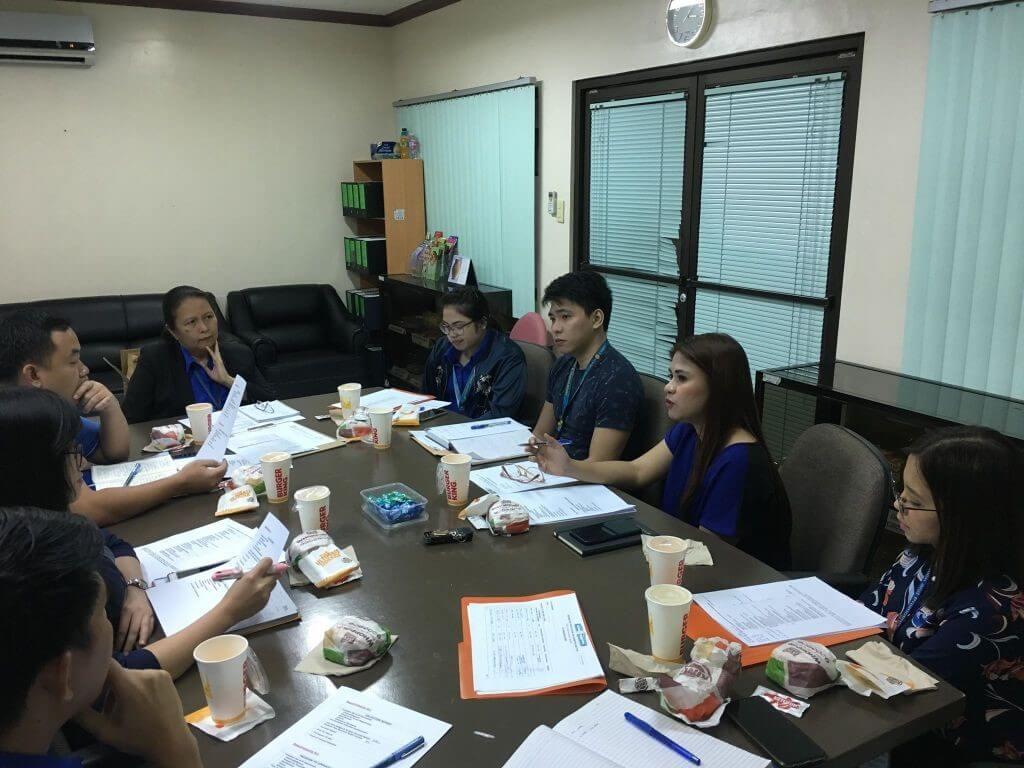 TAPI-DOST Specialists with the FNRI on 10 Spetember 2019 at the DOST Compound, Taguig City
DOST-TAPI S&T Media Service
MARICON R. AVILA