Taguig City –Oral Educational Distributor (OED), a single proprietorship run by Filipino inventor-entrepreneur Mr. Francisco "Popoy" O. Pagayon, received a low-interest loan from the LANDBANK-TAPI Innovation and Technology (I-TECH) Lending Program, a special financing window managed by the Land Bank of the Philippines (LBP) and the Technology Application and Promotion Institute of the Department of Science and Technology (DOST-TAPI).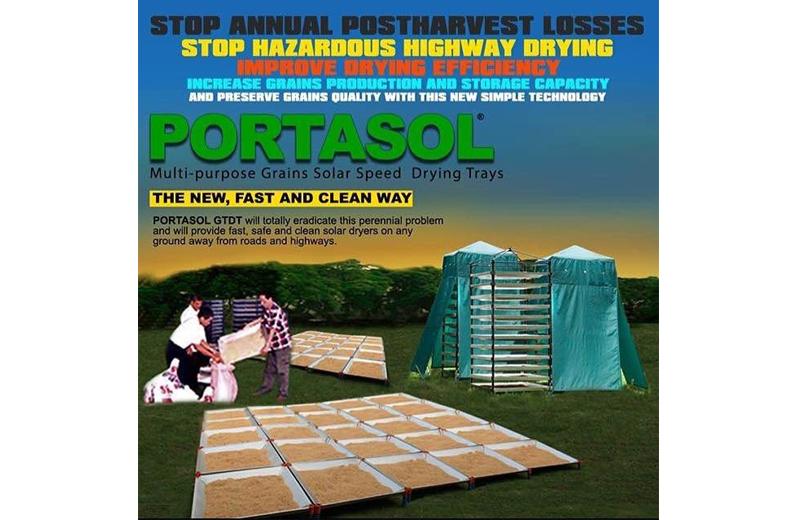 Image Source: Mr. Pagayon's Facebook Account
The multi-million loan amounting to Php 2,070,000 will be used for the commercialization of Mr. Pagayon's patented invention, the Multi-purpose Thermal Speed Drying Trays Assembly branded as Portasol, a technology which ensures the high quality of dried grains or fish products while saving considerable space in an operational setup.
Aside from the thermal speed drying trays, OED exclusively manufacture and sell other patented products.
Mr. Pagayon is the second Filipino inventor to secure loan approval under the LANDBANK-TAPI I-TECH Lending Program, which was created to assist Filipino inventors in raising capital to fund the commercialization of their inventions.
 "We hope to encourage more Filipino inventors to make their inventions and innovations profitable by availing this program," DOST-TAPI Director Edgar I. Garcia said.
Through the LANDBANK-TAPI I-TECH Lending Program, eligible inventors with commercially-viable patented inventions could avail loans amounting to a maximum of 10.625 million pesos, payable for a maximum period of ten years. The DOST-TAPI, for its part, uses the Invention Guarantee Fund (IGF) as provided in Republic Act No. 7459 (Inventors and Invention Incentives Act of the Philippines) to cover 40% of the total project cost at 0% interest while LBP complements this by lending the 45% of the total project cost at 5% interest per annum and with collateral, subject to annual review. Compared to other banking loan programs, the I-TECH Lending Program offers a more flexible payment terms with its longer repayment period at a very low interest rate.
You may visit our official website for more information about the Program at http://www.tapi.dost.gov.ph.  For interested inventors who want to avail of this special lending window, you may email your complete proposals and requirements to info@tapi.dost.gov.ph.
DOST-TAPI S&T Media Service
IRENE VEE E. PACABA