In 2002, the United Nations recognized that the human right to water is indispensable for leading a life in dignity. It has also become a prerequisite for the realization of other human rights.
However, the reality is not quite as ideal as it should be with billions of people around the world still not able to access clean water on a daily basis.
Let alone in the Philippines, climate change continues to take its toll on the water supply in Metro Manila and other parts of the country. The drying up of fresh water sources leads to water rationing, which is prone to unequal distribution and worse, surge in water prices.
Similarly, along the worsening scarcity of clean water, the Metropolitan Waterworks and Sewerage System reported in 2019 that around 39% of the water supply in the metropolis are wasted due to both old busted sewage pipes and unsustainable practices in households.
This crisis calls for immediate action from both the government and the scientific community to come up with sustainable ways of reducing both the average consumption and wastage of clean water to its bare minimum.
As always, the creative minds of Filipino inventors never fail to amaze us with their timely and unique inventions that offer solutions to the crisis that our country continues to deal with.
Claimed as the first ever gray water-utilizing water system in the country, the Green Eco-Toilet System or GETS holds a great potential in solving our country's dilemma on water wastage.
Designed by Mr. Daniel Camacho, the GETS is a water recycling system that is installed on toilets to utilize 'gray water' or waste water coming from showers. This kind of gray water is considered clean enough to be used as flush water, thus saving a great amount of water resource. Mr. Camacho, a Filipino inventor and Founder of Greenway Toilet Solutions is the brainchild of this environment-saving invention.
According to Mr. Camacho, there is no design in the market that is similar to GETS. The closest in comparison is a more expensive US-made toilet system which requires electricity to function and saves less water because it only relies on greywater from the lavatory.
"While the GETS was originally designed with socialized housing in mind, it is very much
applicable for regular housing and for commercial purposes like gym or dormitory showers, etc. So long as there is greywater coming from nearby showers to supply the flushing requirements of toilets, the GETS can be useful. An Auto-GETS option is also available for the higher-end market as it allows a more convenient operation of the system" said Mr. Camacho in an interview.
Currently, the GETS is being pilot tested in a Gawad Kalinga PWD Community in Quezon City and the initial results show that the toilet system is effective. Further enhancements are currently in the works for more optimum outcome.
GETS can save up to 100,000 liters of water per household annually or equivalent to 30-40% of saved water. At this rate of water conservation, households will be putting the scarce water supply to a more responsible use, making this initiative a step closer to achieving Sustainable Development Goals.
When asked what inspired him to develop such a design, Mr. Camacho shared that energy and water conservation has been his advocacy for a long time. He realized that he can contribute something in the battle against climate change.
Mr. Camacho also shared how he almost gave up in his quest to develop this technology until he was given the opportunity to participate in DOST-TAPI's Regional Inventions Contest and Exhibit and was able to clinch victory up to the national level. This opened up doors to other assistance offered by the Agency.
"TAPI was also instrumental when it awarded me a grant under the IBED Component I program which allowed me to invest in submersible pumps that made the Auto-GETS model a reality. It
also helped pave the way for the pilot program with Gawad Kalinga (GK)" said Mr. Camacho.
The Invention-Based Enterprise Development I Program or simply IBED I is a program by DOST-TAPI that supports inventors in developing the technology into a business enterprise by making it available to the consumers.
Under this program, funds will be provided to cover pre-commercialization activities such as pilot-scale testing, field testing, pilot production for market testing and commercialization including raw materials, labour and overhead costs directly related to the production and the purchase of the equipment needed to manufacture the new inventions.
As of today, Mr. Camacho continues to work hand in hand with DOST-TAPI in the final refinement of his invention and is preparing for larger marketing efforts in order to make his game-changing innovation available to greater number of Filipino people.
This kind of innovation is a testament that sustainable and environment-friendly lifestyles are achievable through the unwavering dedication of hard-working Filipino inventors together with the support of the government.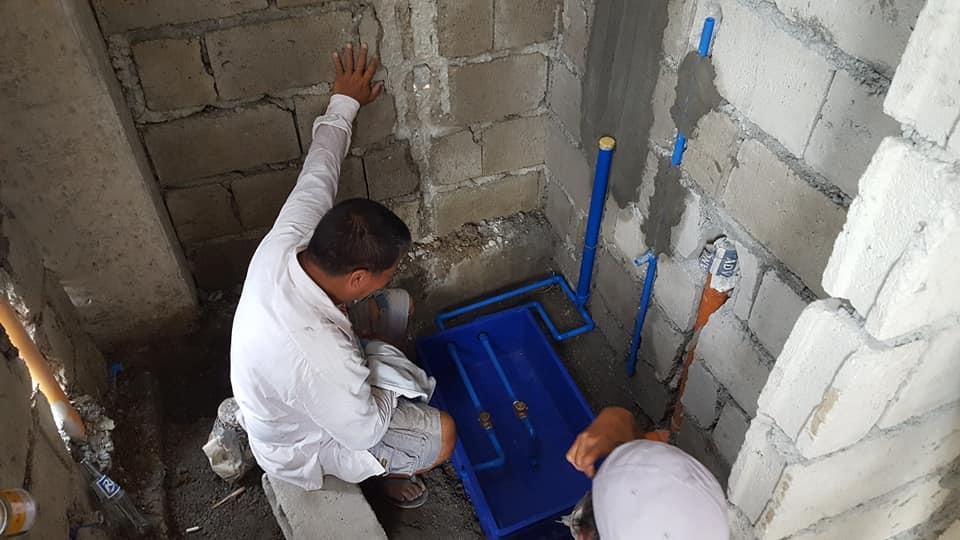 INNOVATION BROUGHT TO YOUR HOME. The GETS is being installed in a house as part of its pilot testing in a Gawad Kalinga PWD Community in Quezon City.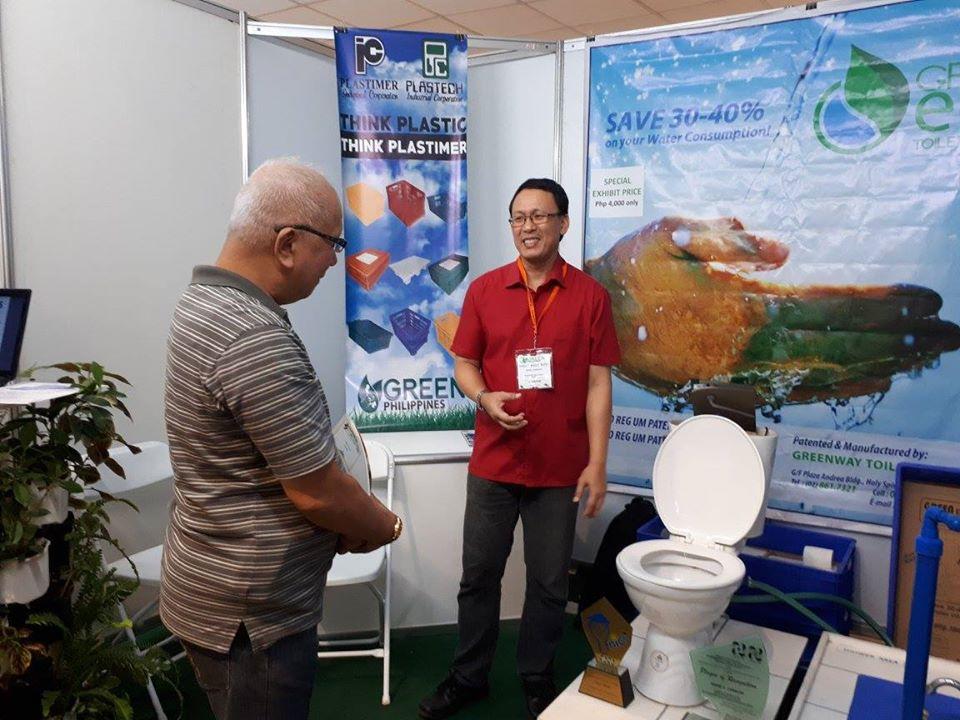 INVENTION IN THE FLESH. Mr. Camacho demonstrates how his invention works with ease at an exhibit organized by DOST.
DOST-TAPI S&T Media Service
NUR LEMUEL C. CASTILLO