Learning truly has no boundaries as the Invent School program of the Technology Application and Promotion Institute of the Department of Science and Technology (DOST-TAPI) continues to extend its reach to distant provinces in the country. Just in 2019, Invent School visited Tabuk, Mountain Province, Jolo, Sulu, and Bukidnon. 
Focusing on places that were not previously covered by the Program, the Invent School conducted over thirty-three (33) seminar-workshops in various schools and colleges, in coordination with the corresponding DOST Regional Offices and Philippine Science High School, in 2019.  A total of 124 high schools and colleges and more than 1,540 students and teachers participated in the various legs of this two-day seminar-workshop which were facilitated by in-house instructors from the DOST-TAPI.
The Invent School program prioritizes  'fun in learning' with the aim of awakening the inner inventor in each child and educator. These seminar-workshops feature specialized modules from DOST-TAPI that tackle creativity enhancement, invention development, intellectual property (IP) rights, and invention commercialization. It is supplemented by intensive and interactive activities that involve teamwork, such as constructing an invention prototype by groups.
"Invent School is not your typical lecture, classroom-type seminar. It is more experiential because of the heavy interaction of participants with their lecturer or facilitators" explained Ms. Anna Liza Bayubay-Saet, one of the facilitators of the program.
Ms. Bayubay-Saet shared that the workshops discuss creative problem-solving and ideation tools in order to reframe and reorient how students perceive problems. In this way, they can recognize these as opportunities to learn and innovate.
"Mas nai-involve tayo sa ganitong klaseng exchanges of knowledge, while informing them of invention development techniques or tools. To make it short, it is a fun learning two-day time with the participants" added Bayubay-Saet
The Invent School's specialized modules were conceptualized and written by DOST-TAPI's experts who continuously refine and revise the material to adapt to the learning needs of the students. Notably, these are also among the first government-produced modules designed for students that focus on thematic areas of creativity, invention development, IP and prototyping.
"Even ang arrangement at sequencing ng ating lectures, may kuwento 'yon, may pinagbabasehan para ma-capture ng estudyante nang maayos… para maintindihan niya nang buong-buo," Ms. Bayubay-Saet emphasized.
Surely, the vision of inculcating holistic learning knows no bounds despite the challenges in logistics, manpower, language barriers, and cultural immersions. The greater challenge posed by the pandemic may have halted the physical conduct of Invent School, but the Program adapts to the changing times by utilizing a platform that transcends seas and borders: the internet.
As the Invent School goes digital in the coming months, it is expected that there will be adjustments on the interactivity of the sessions and facilitation of lessons. However, the quality is strived to be the same if not elevated to a more holistic and cognizant level of learning.  As the changing times call for more inventors and innovators, the Invent School will continue to awaken the curious and ingenious minds of the Filipino youth.
Invent School is a program of the DOST-TAPI which serves as a platform for the youth to awaken their ingenuity by stimulating their interest for creativity and inventiveness. The Program involves seminar-workshops for elementary, high school and college students. To learn more about the program, visit https://techtrans.gov.ph/how-we-serve/regular-programs/invent-school-program-isp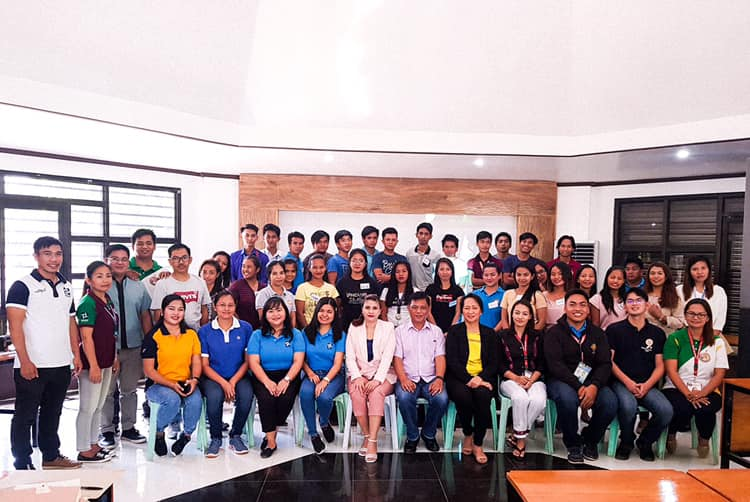 Invent School Training/Workshop in Kalinga State University, Bulanao, Tabuk City on April 11-12, 2019 with PSHS staff and DOST-CAR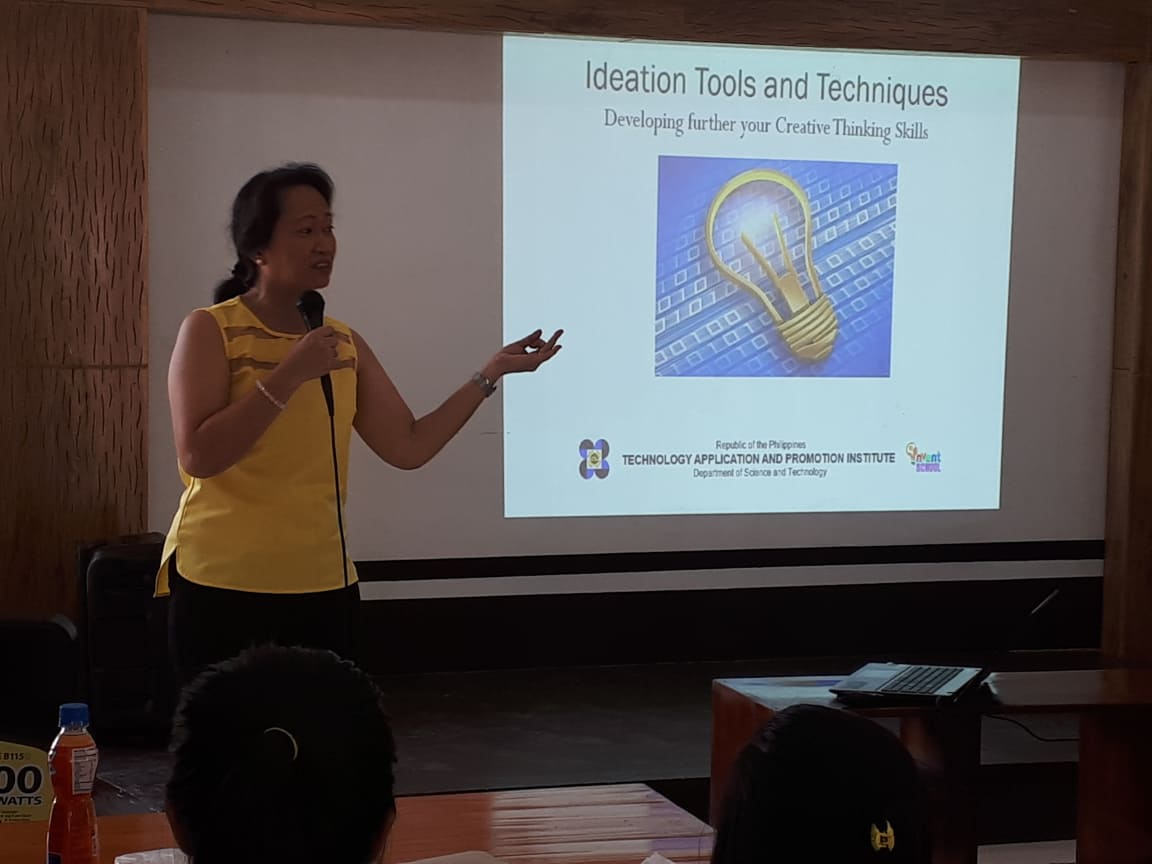 Engr. Elizabeth Garcia of TAPI-DOST discusses developing creative skills during an Invent School seminar workshop in Kalinga.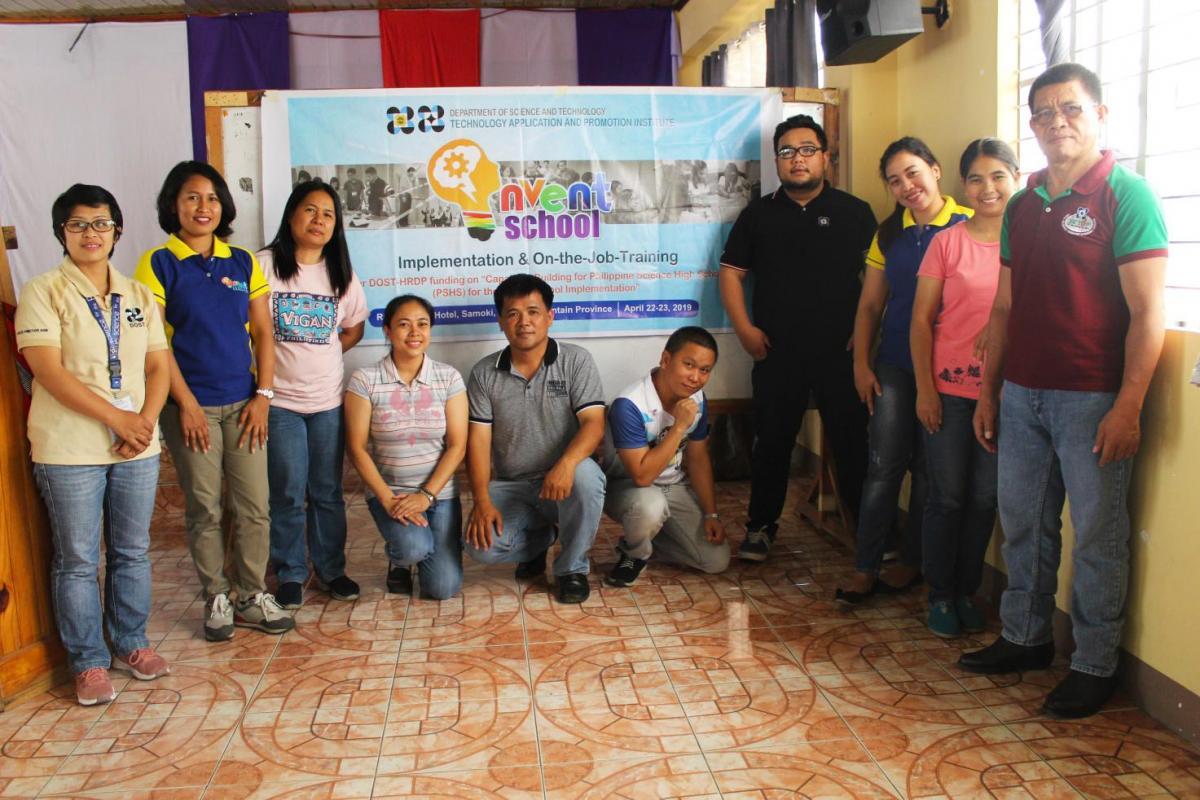 Invent School in Bontoc, Mountain Province for Implementation and On-the-Job-Training on April 22-23, 2019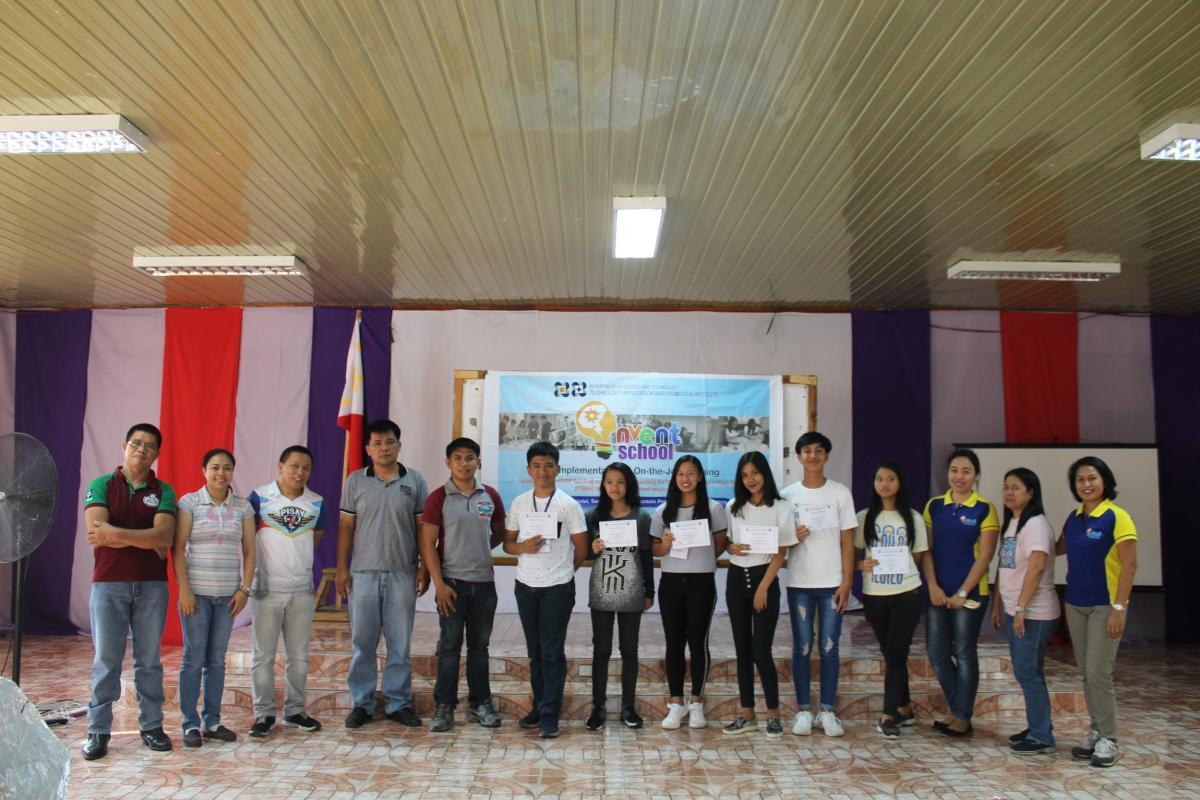 Invent School in Bontoc, Mountain Province for Implementation and On-the-Job-Training on April 22-23, 2019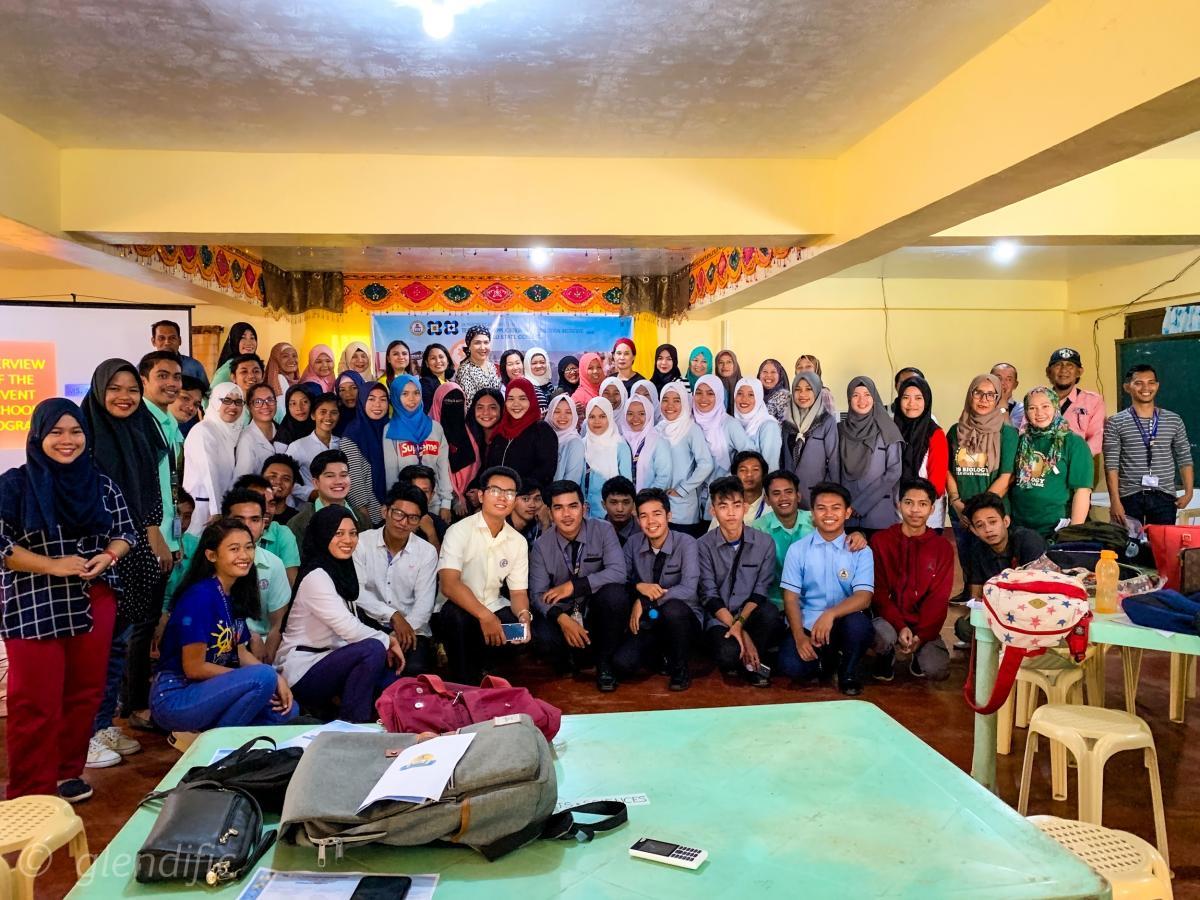 Invent School in Sulu State College, Jolo, Sulu on November 14-15, 2019
DOST-TAPI S&T Media Service
SIGOURNEY RAE B. MARIANO