Cebu City – A top regional official here highlighted the significance of protecting intellectual property (IP) prior to public dissemination of technologies, which was evolved during the ninth IP Road Show of the Technology Application of Promotion Institute (DOST-TAPI) at the Waterfront Hotel & Casino, Cebu City, June 13.
Speaking before the participants from RDI's, SUCs, and staff, Assistant Regional Director Jesus Zamora Jr. urged the participants to consider protecting IP ownership in support to the objectives of the DOST which is being implemented by DOST-TAPI through its Intellectual Property Rights Assistance Program (IPRAP).
The IP Road Show is a series of a nationwide event being organized by the DOST through TAPI under the project entitled "Support to the Commercialization of 500 DOST Generated Technologies & Strengthening the Country's Intellectual Property & Technology Portfolios," aims to boost the awareness of IP community for the Cebu leg.
During the activity, some students from the region joined the IP discussion as 2019 Regional Invention Contest and Exhibits (RICE) is also being organized.
TAPI's Engr. Janeth C. Vidal and Engr. Richelle C. Malaay discussed the Basic Intellectual Property Rights (IPR), TAPI's services and programs, and the revised Implementing Rules and Regulations of the Republic Act 10055. The event will also inform the participant in properly accomplishing the Invention Disclosure Form (IDF) of the Institute's Intellectual Property Rights Assistance Program (IPRAP).
Engr. Zamora Jr. also expressed his gratitude for the conduct of activity because they are now well-informed of the programs and assistance of TAPI.
For the past six months, the program has successfully conducted a total of nine roadshows nationwide: Ilocos, Cordillera Administrative Region (CAR), Eastern Visayas, Bangsamoro Autonomous Region in Muslim Mindanao (BARMM), Western Visayas, CARAGA, Cagayan Valley, Zamboanga Peninsula, and Central Visayas Region.
The Cebu leg was collaborated with the DOST – Region VII, a total of 15 participants attended the event who represented selected Central Visayas R&D institutes and state universities and colleges, in particular, Cebu Technological University, Cebu Normal University, and Bureau of Learning Resources.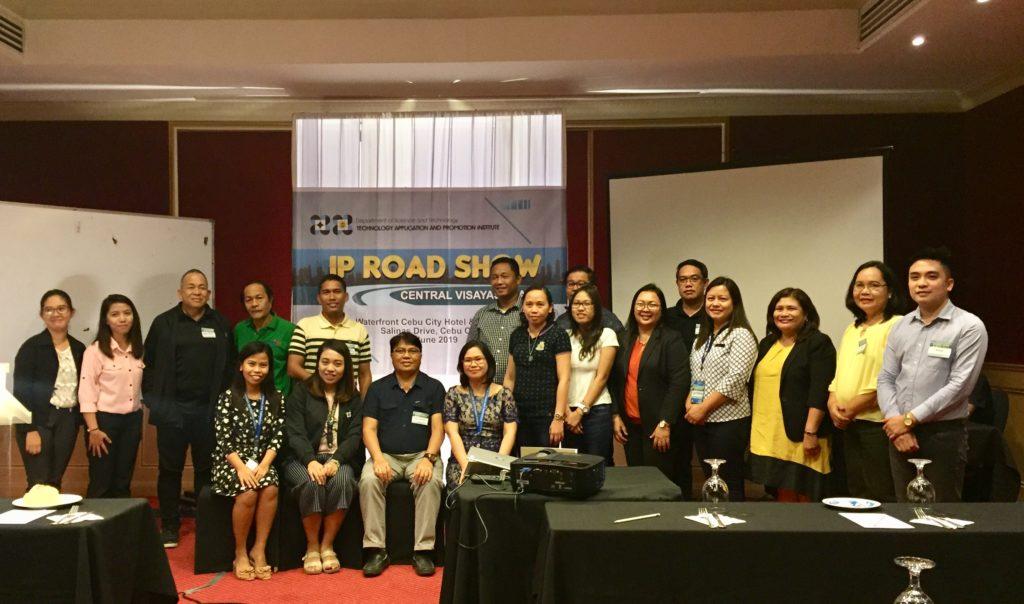 DOST TAPI's Invention Development Division (IDD) specialists together with the participants from various Research and Development (R&D) Institutes, State Universities and Colleges (SUCs), and staff from DOST – Region VII.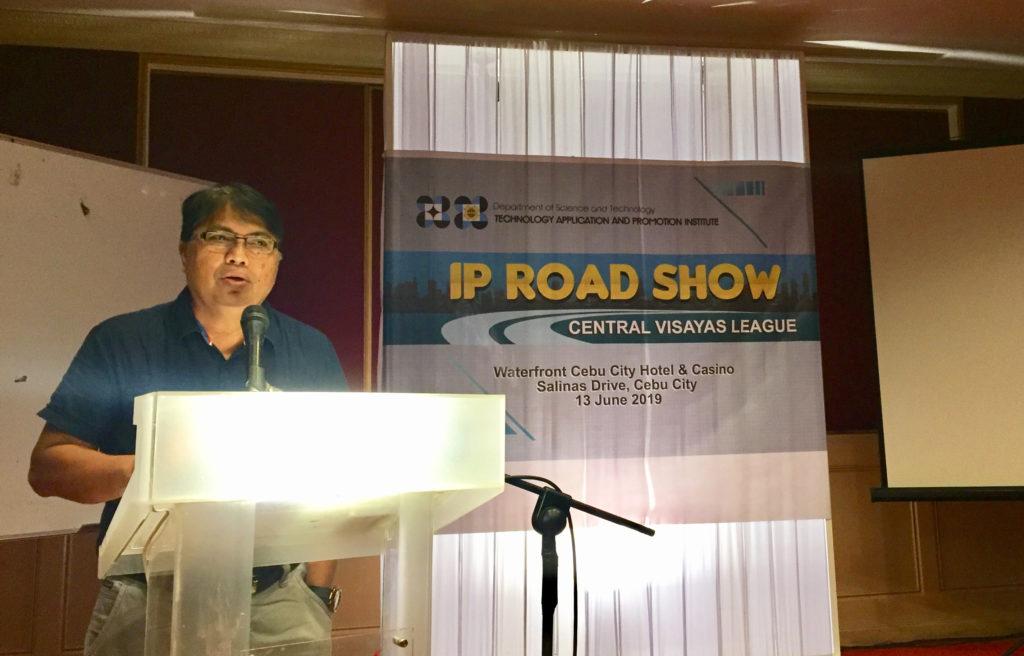 Engr. Jesus Zamora Jr. Assistant Regional Director of the DOST – Region VII, as he graces the opening ceremony of the activity. He also encouraged the participants to apply for IP protection before public disclosure.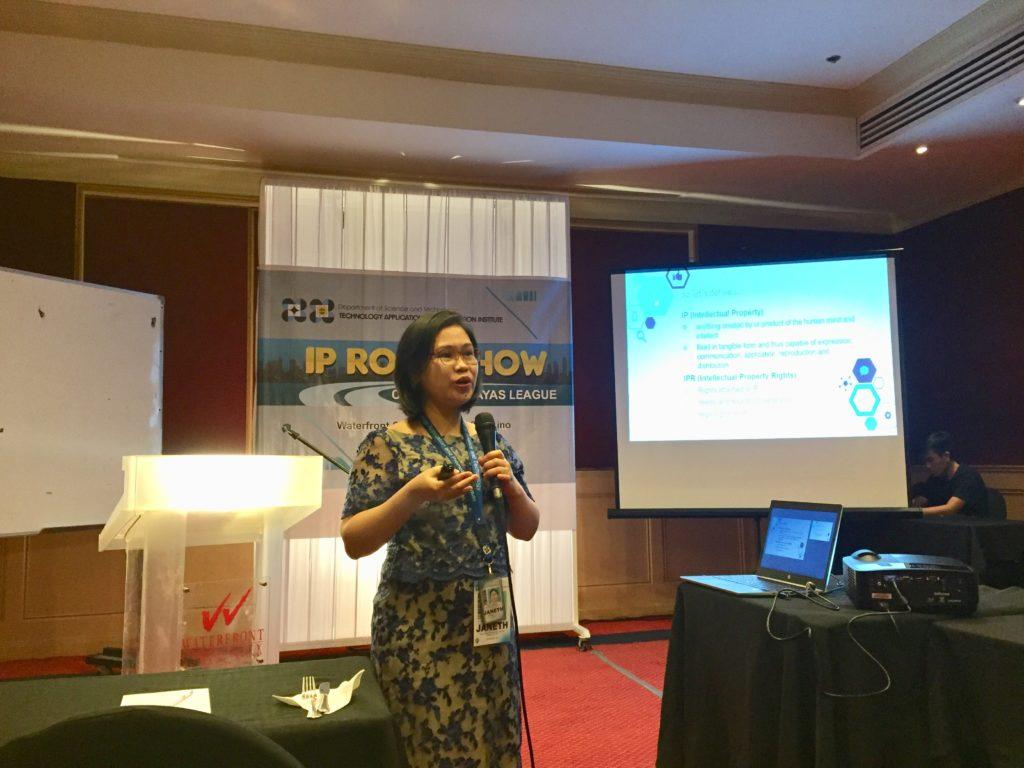 Engr. Janeth C. Vidal, DOST-TAPI's Senior Science Research Specialist, presenting the significance of Basic IP Rights, TAPI's IP Rights Assistance Program, and the Invention Disclosure Form.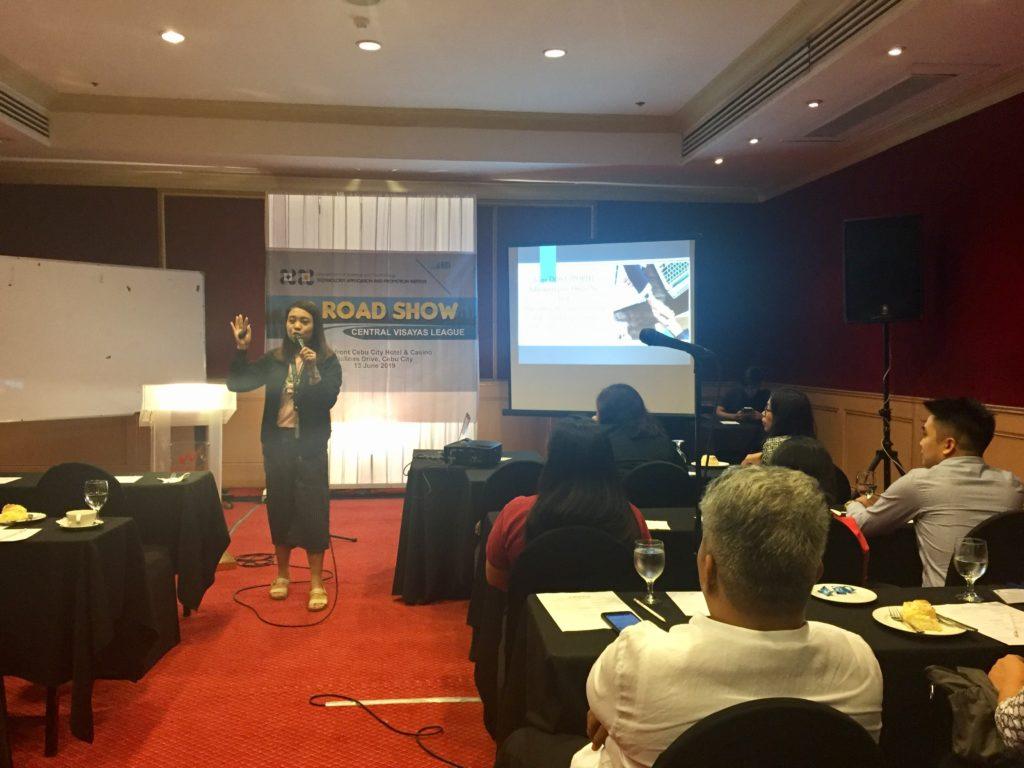 Engr. Richelle C. Malaay, DOST-TAPI Science Research Specialist II, discussing the revised Implementing Rules and Regulations of the Republic Act 10055 known as the "Philippine Technology Transfer Act of 2009."
DOST-TAPI S&T Media Service
MARICON R. AVILA