Sheilaika, Shernalyn, and Andayang may look like regular students from the island of Basilan, but their big dreams and aspirations carry the heart and soul of a new documentary produced by the Technology Application and Promotion Institute (TAPI) of the Department of Science and Technology (DOST).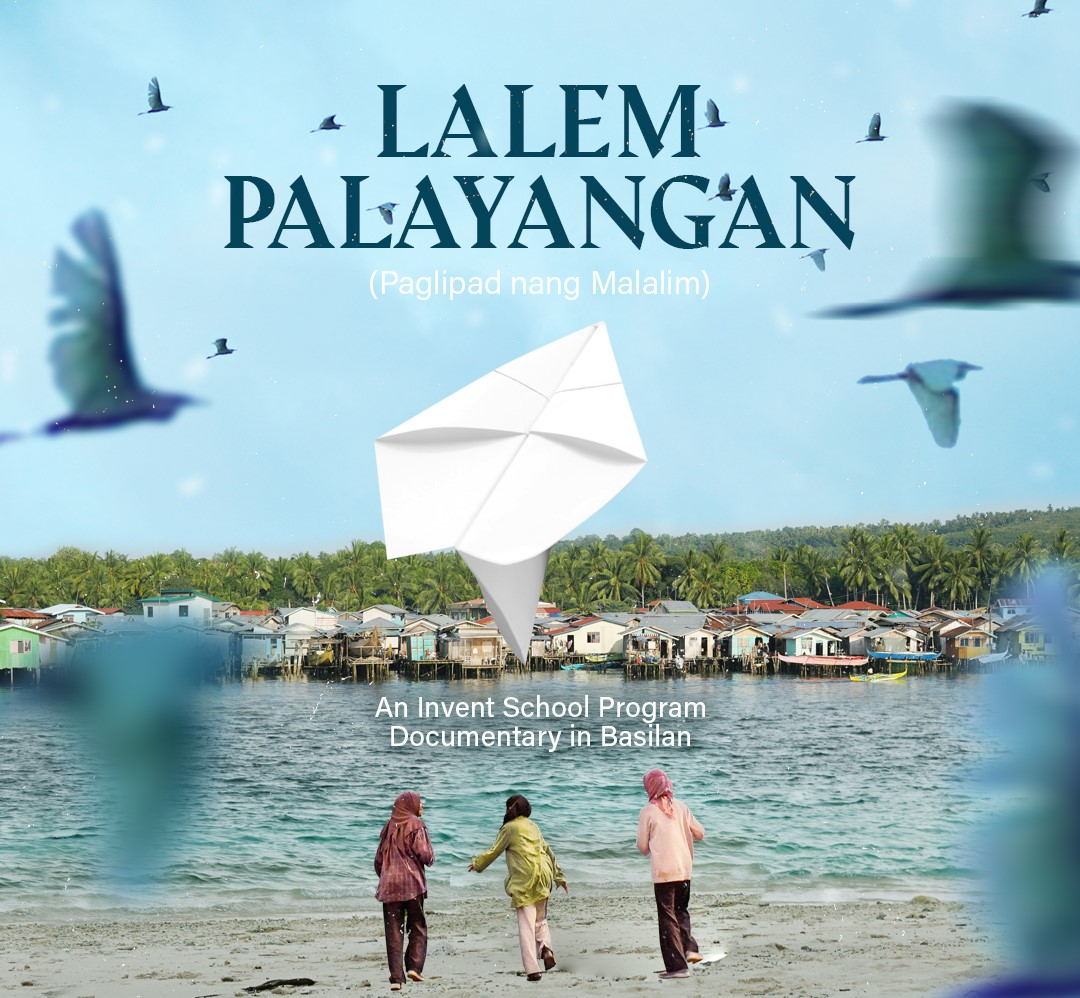 Lalem Palayangan (Paglipad nang Malalim) chronicles the lives of the three senior high school girls as they embark on their journey to discovery and innovation through the Invent School Program, which was brought to Basilan for the first time by DOST-TAPI under its Project SciNing initiative.
As a flagship program of DOST-TAPI, the Invent School provides young Filipinos with a platform for experiential learning in invention and innovation. The program seeks to encourage curiosity and inventiveness among students who live in underserved communities where learning resources are limited and teaching methods are often conventional.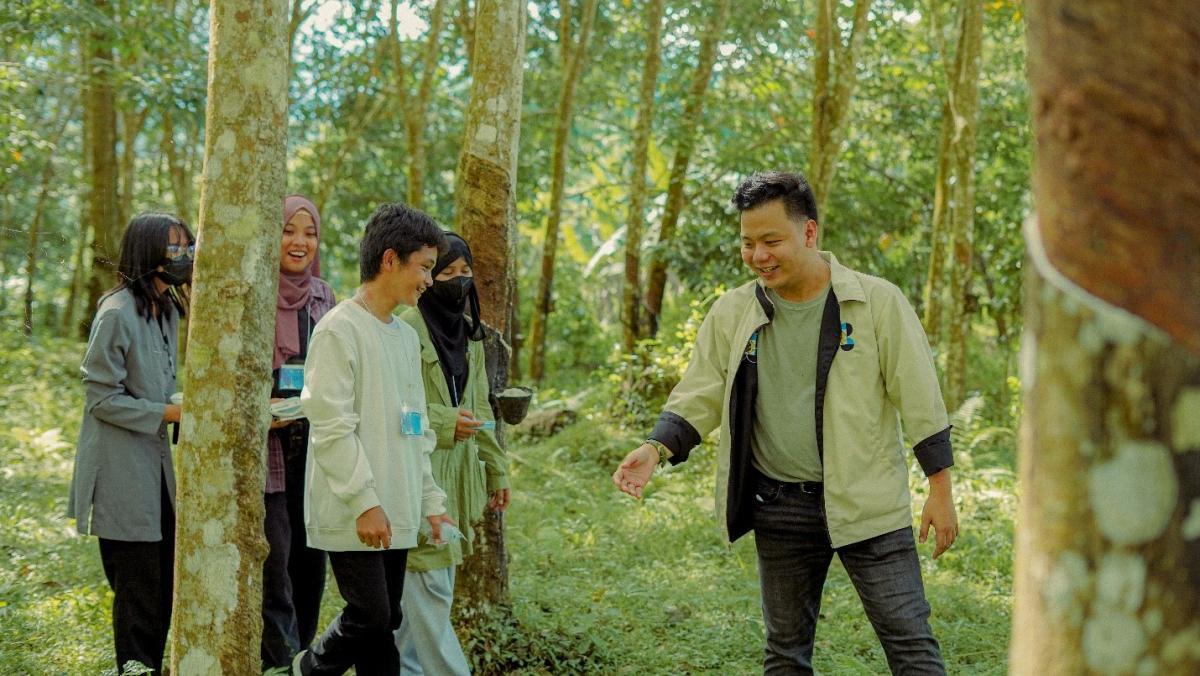 Behind the scenes of Lalem Palayangan, where Invent School students participated in fieldwork together with their mentors.
Through Project SciNing, a recipient of the 2022 Innovation Grants by the National Economic and Development Authority, DOST-TAPI adapted the Invent School to incorporate mentorship with outstanding Filipino inventors.
"It has been our goal to weave an inclusive narrative where everyone plays a role in the greater tapestry of our visions," said Project SciNing head Marvin Eric Dela Cruz. "Project SciNing hopes to be a precursor of meaningful discussions and innovation stories that we could all relate to as Filipinos with shared aspirations."
Excitement and Hope through Invent School
Lalem Palayangan sheds light on common challenges faced by students in island provinces like Basilan, including limited access to resources, connectivity, and infrastructure, as well as the lack of opportunities to pursue the field of science and technology.
Despite their situation, Sheilaika, Shernalyn, and Andayang, along with their peers and newfound friends from various schools in Lamitan and Maluso in Basilan, gained renewed excitement and hope to chase their dreams during their memorable time at the Invent School.
"I believe there is still a lot to learn when it comes to science, and that is why it is important for all students to join and experience the Invent School," Andayang shared. 
The documentary also highlighted Filipino inventors Jericho Castro and Jeremy De Leon, who joined the Invent School to showcase their TAPI-supported inventions.  Castro demonstrated his Jerichord guitar, a teaching instrument uniquely designed to help beginners learn guitar faster. De Leon introduced his Make-roscope, a portable single-lens microscope for mobile gadgets, which the participants used to examine specimens they collected from the field.
In the film, local teachers, school heads, and partners from the Ministry of Science and Technology of the Bangsamoro Autonomous Region in Muslim Mindanao conveyed their immense gratitude to the Invent School program for igniting the spark of ingenuity and innovation among the Bangsamoro youth in Basilan.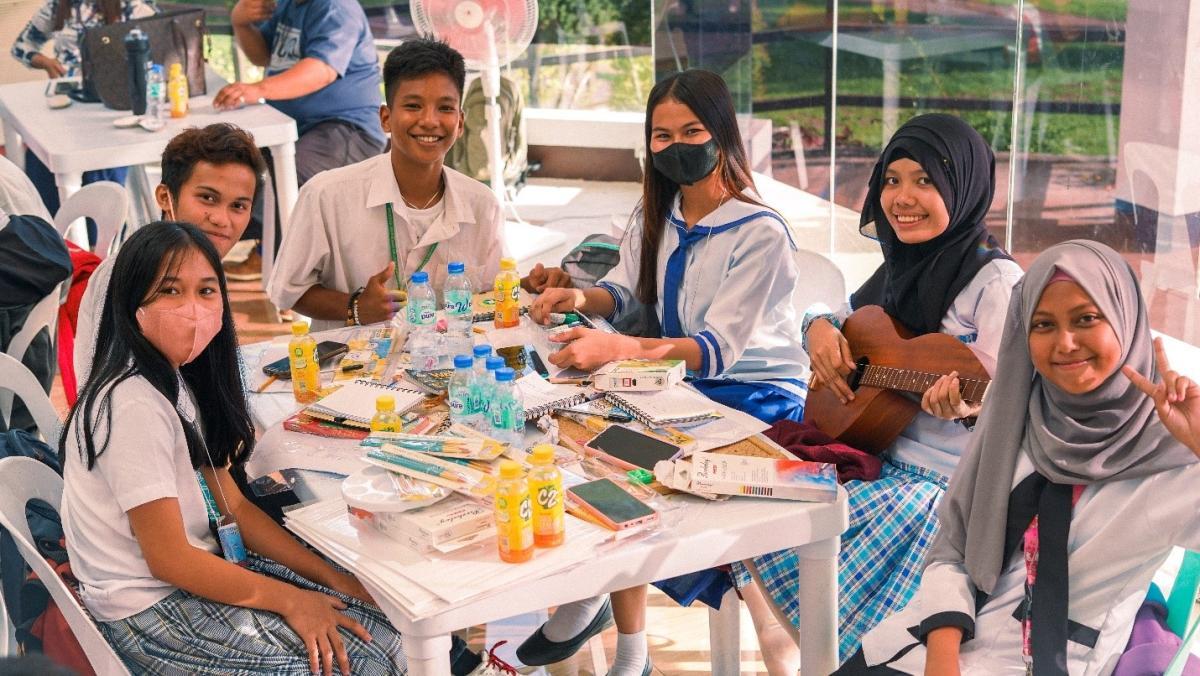 Students from various schools in Basilan got the chance to work together on a project at Invent School.
Posible sa SciNing
Lalem Palayangan had its premiere at the Posible sa SciNing gala last December 2022 in Makati City.  Partners from Basilan, various government agencies, the science community, and the private sector attended the event to celebrate the achievements under Project SciNing.  The gala also showcased a science-themed art and photo exhibit featuring the works of Invent School participants in Basilan.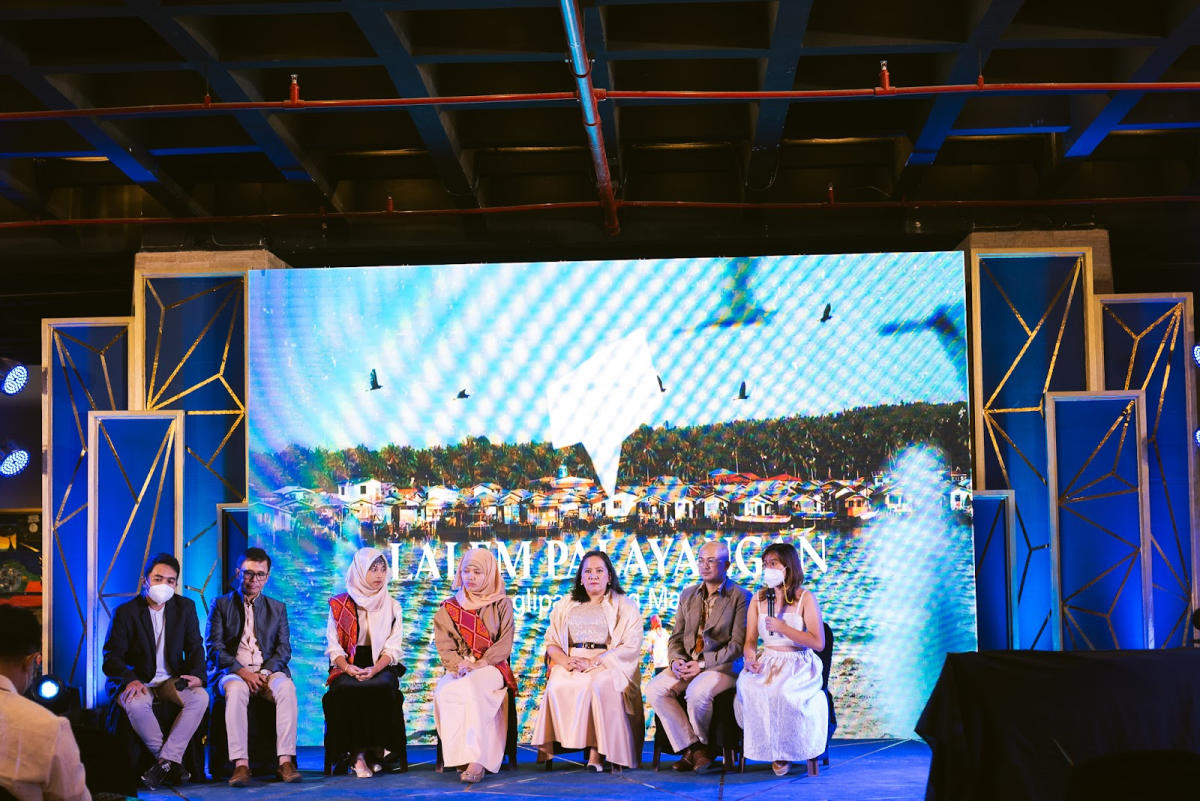 The cast and production team of Lalem Palayangan, together with DOST-TAPI officials, entertain questions from the audience during the film's premiere.
"The Invent School program in Basilan, the Lalem Palayangan premiere, and the art and photo exhibit were brought about by the connections we made through Project SciNing," Dela Cruz explained. "With our newfound partners, we hope to amplify our shared goals towards creating a community of innovation advocates."
The premiere also launched the documentary's official soundtrack, an original composition titled "Walang Hadlang." After the screening, the film's young protagonists from Basilan and its creative team held a forum with the gala attendees to answer questions and share their insights and experiences while shooting the documentary.
"We helped amplify the stories of these students from Basilan, as well as of our local inventors," Dela Cruz said. "How often do we see in the media our fellow Filipinos, especially young girls, from the farthest regions of our country? I think it is time to put the spotlight on them."
He added, "Through this film, we hope to attract more partners who can conduct the Invent School with DOST-TAPI, and to encourage stakeholders to adopt our local innovations on experiential learning in science and technology."
Do you want to host a special screening of Lalem Palayangan at your school or office? Contact DOST-TAPI Applied Communications Unit for Inventors at acu-i@tapi.dost.gov.ph. s
Excited to bring DOST-TAPI's Invent School to your area? Click HERE to learn more about our Invent School program.
Lawrence San Diego
DOST-TAPI S&T Media Service