Are you a new inventor with an exciting new technology to share with the world?
Before taking the next big step with your invention, it's very important to secure intellectual property (IP) rights for your technology, because nothing breaks the hearts of inventors harder than their precious work left unprotected from IP theft and all their efforts claimed by others.
Good thing the Technology Application and Promotion Institute (TAPI) of the Department of Science and Technology (DOST) is helping local inventors and innovators in obtaining legal protection for their inventions through its Intellectual Property Rights Assistance Program (IPRAP).
To do this, DOST-TAPI relies on the expertise of patent agents who act as frontline advocates of inventors to ensure their technologies are legally protected. 
'Midwife' for Inventors
Typically, DOST-TAPI enlists the help of patent agents from its partner law firms that specialize in IP protection. On some occasions, the agency also taps into its cadre of in-house patent agents, who attend to large volumes of IPRAP applications and help expedite the assistance.
Caezar Arceo, head of DOST-TAPI's Invention Development Division and one of the agency's in-house patent agents, describes their job as a "midwife" for inventors.
"Our role is to help inventors give birth to their inventions and provide them the broadest possible protection through a patent office," explains Arceo, who draws inspiration from his mentor Karl Rackette, a German patent attorney who has trained patent agents in the Philippines.
Arceo and his fellow patent agents at DOST-TAPI have passed the Patent Agent Qualifying Examination (PAQE) and are trained to provide expert advice and assistance to inventors in every step of the IP protection journey.
Aside from ensuring complete paperwork for each IP application, a patent agent does extensive research, such as interviewing the inventor and conducting prior art search, to determine if the technology meets the criteria for a patent, utility model, or industrial design.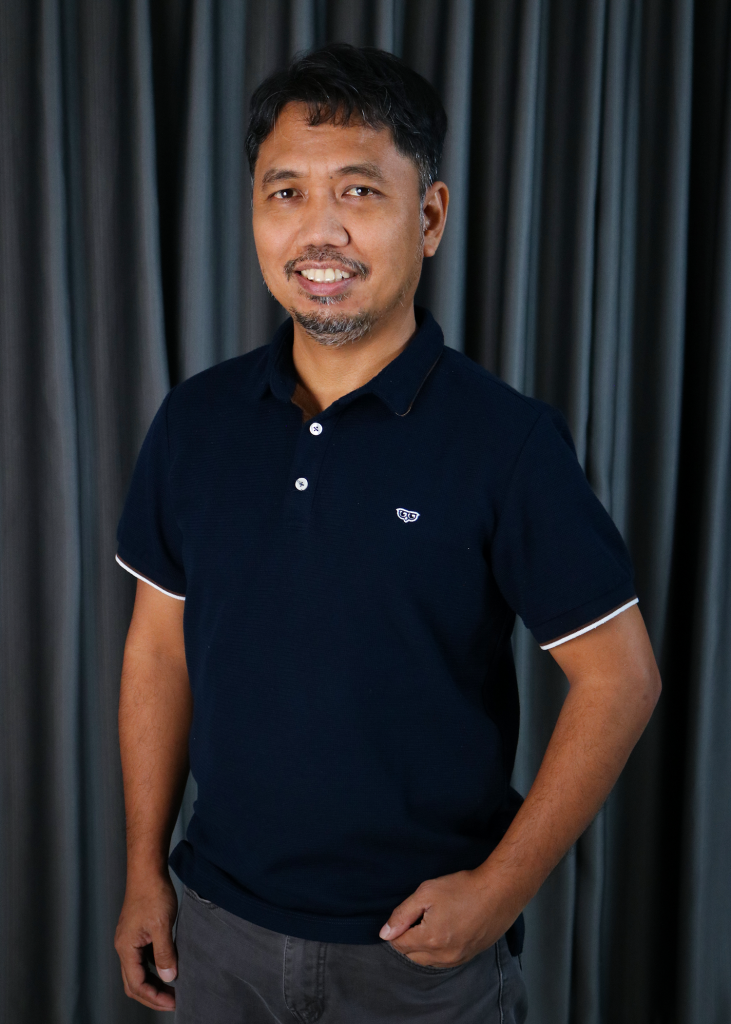 Unfamiliar to most people, patent agents like Caezar Angelito Arceo provide crucial support in protecting intellectual property.
The patent agent then helps draft the IP application before filing it at the patent office, such as the Intellectual Property Office of the Philippines.  After the application, the patent agent also responds to findings of examiners from the patent office.  Patent examiners review IP applications in both form and substance as part of a rigorous and often lengthy process of patent prosecution, which is the final hurdle for both inventor and patent agent before their technology is successfully registered for IP protection.
Arceo alludes again to Rackette in describing the relationship between agents and examiners as a "cat and mouse game," where one has to keep up with the other in updating their skills and knowledge—both legal and technical.
"We always have to sharpen our skills and enhance our techniques, so we can do our work excellently and provide the best protection to our inventors," he says.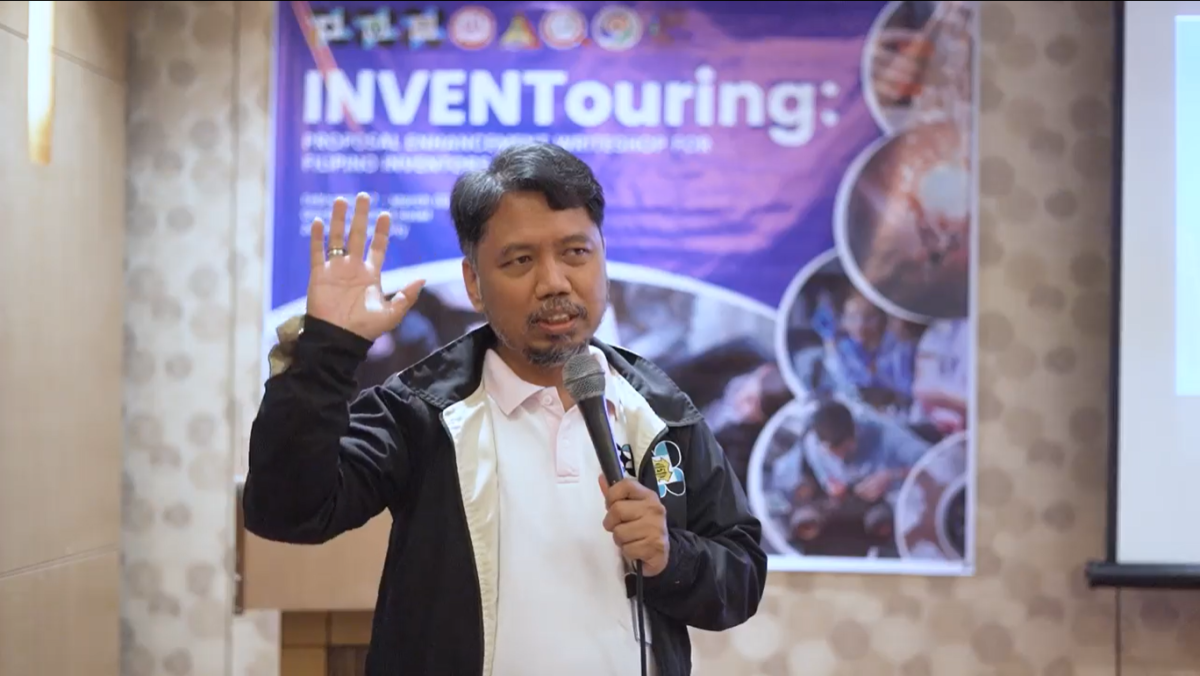 Through different campaigns, DOST-TAPI continuously promotes the protection of intellectual property rights and advocates for a culture of innovation.
New Level of Fulfillment
Unlike their patent agent peers from big law firms and private companies who earn handsomely for their work, in-house patent agents at DOST-TAPI are rendering their services pro bono as part of the agency's mandate of providing Filipino researchers, technologists, and inventors with comprehensive government assistance in protecting their intellectual properties.
"TAPI is the only organization in the country that offers this kind of assistance, and to be a part of it is already a big fulfillment for me," says Arceo.  As a former researcher, he empathizes with local inventors who persevere to turn their ideas into working technologies but end up shortchanged and devalued due to lack of support.
"As a patent agent, I also somehow feel a sense of responsibility for their technologies," he adds. "My passion for patenting motivates me to make sure that our inventors are justified for their hard work, that they get what they deserve, and that their technologies will not be at a disadvantage."
Arceo's colleague Maria Michelle Amarillas also shares in his enthusiasm as one of the newest patent agents at DOST-TAPI.  She brings to the agency her wealth of experience working for an IP law firm handling big corporate clients.
While Amarillas gets to continue working in IP—a field she finds both challenging and exciting—in her new government role, she discovers a new level of personal fulfillment in working closely with her clients.
"Here at TAPI, I get the chance to meet different inventors and talk with them.  I get to learn more about their inventions, especially technologies that I've never heard of before.  I get to experience a small fraction of what they do to develop their inventions," she says.
"Seeing the faces behind these inventions is what drives me to work harder and help them obtain their IP protection."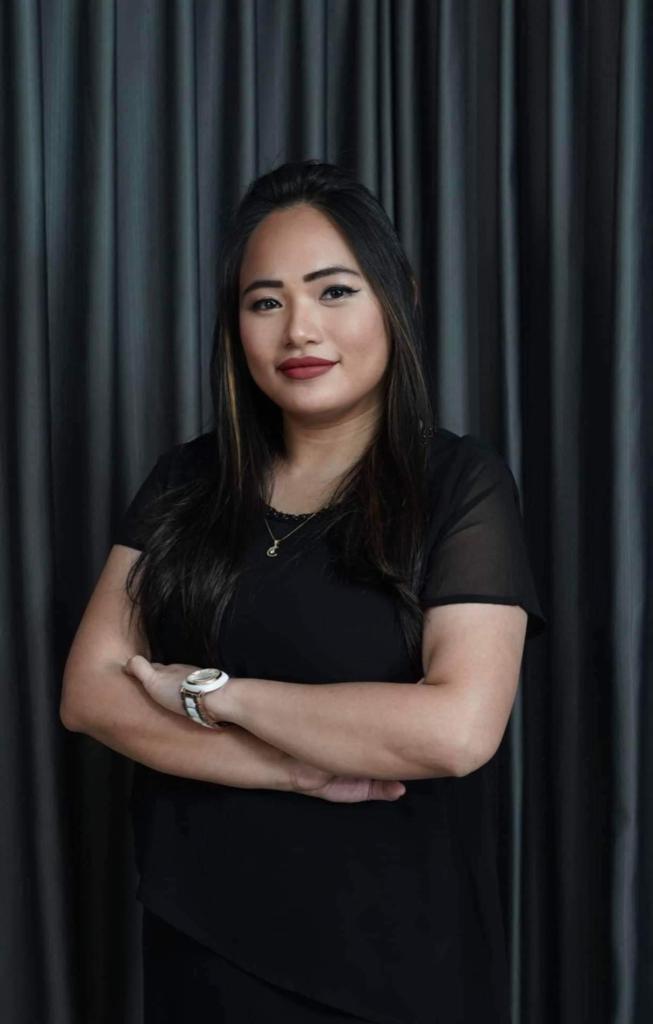 For Maria Michelle Amarillas, there remains a lot to be done in raising awareness about intellectual property rights to protect new technologies.
Right Mindset
Patent agents indeed play a critical role in maintaining a robust innovation ecosystem, not only for the science and technology sector, but also for other sectors in the government, academe, and business who all benefit from well-rounded and well-protected intellectual properties.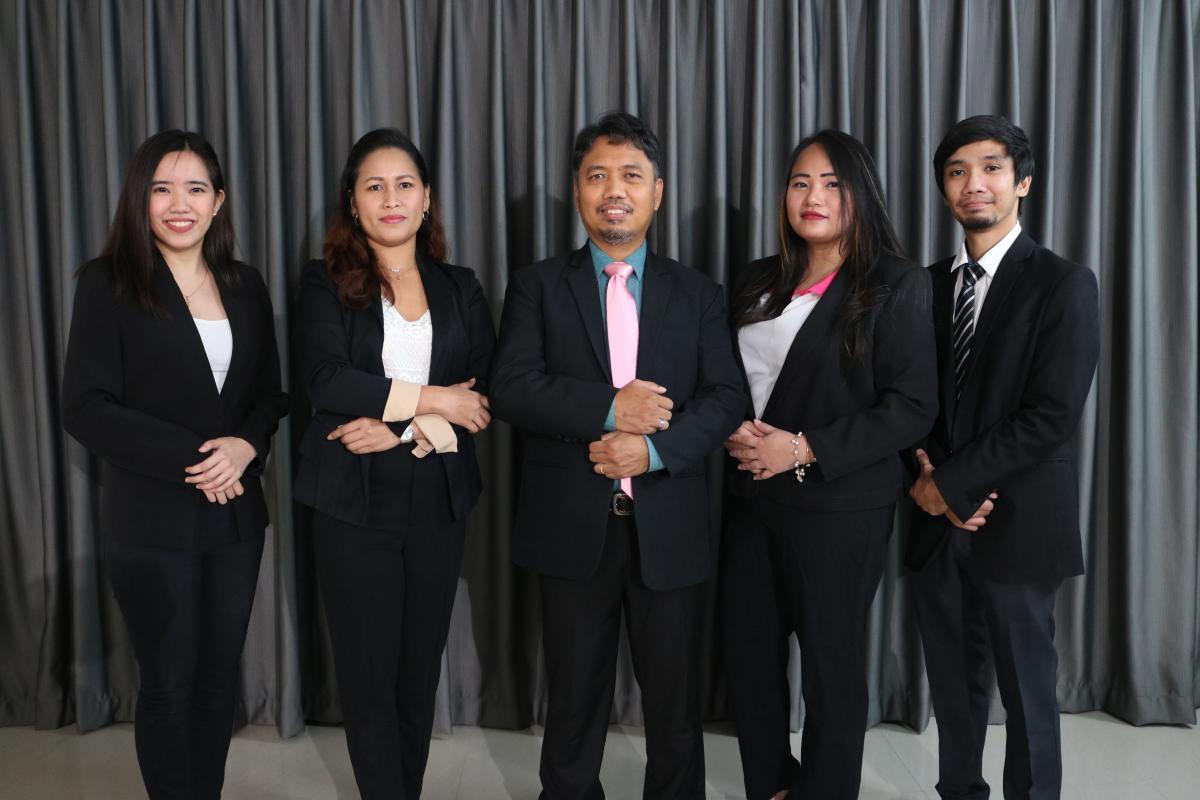 The Invention Development Division of DOST-TAPI is one of the frontliners in protecting intellectual property to ensure their technologies are legally protected. 
"Back when I was working with foreign clients at a trademark company, they are fully aware of the importance of intellectual property.  In any kind of business that they have, they know that they have to secure their IP protection as soon as possible," Amarillas shares.
"Here in the Philippines, most Filipinos do not really know what intellectual property is.  I've talked to many local clients who were not aware of the importance of securing IP protection, especially for their businesses.  This is why we still have a long way to go."
Arceo believes that Filipino inventors and researchers can set a good example in promoting the value of intellectual property rights by taking advantage of IP protection services, regardless of the nature of their technologies.
"Our clients often think that their invention has a better chance of being patented if it is a high-level complex technology, or if it has a big potential for commercialization.  But patenting only examines the usefulness of a technology and, more specifically, if it is a technical solution to a technical problem.  It's that simple. That's what we are looking for as patent agents," Arceo explains.          
"If our inventors and researchers exercise this right mindset, then we can see more up-and-coming Filipino technologies with a promising potential to be patented."
Got an exciting new technology that is worth patenting? DOST-TAPI can help protect your intellectual property through its Intellectual Property Rights Assistance Program.
You can reach DOST-TAPI's Invention Development Division at techtrans.gov.ph.
Lawrence San Diego
DOST-TAPI S&T Media Service