As our country continues its battle against the COVID19 pandemic, questions on the learning continuity in the education sector has been bubbling up ever since almost all classes nationwide were cancelled as a safety response against the threat of putting the health of Filipino learners at risk.
In the middle of this quest for normalcy under these trying times comes the ingenious minds of Filipino inventors and innovators offering to us their unique and timely creations that could potentially play a great part in solving this dilemma.
One example is Xentrinobot, an educational mobile robotics platform invented by Christopher Coballes. Built with less mechanical parts, the Xentrinobot is more handy compared to other assistance robots that are out on the market, hence making it cheaper to produce and more user-friendly and offers a way to help educators facilitate learning without the need for physical contact .
Mr. Coballes, a holder of three engineering degrees from local universities in Bicol and an MS graduate in UP Open University, is the genius behind Xentrinobot. He is currently working as a Network Engineer at the University of the Philippines – Diliman.
In an interview with Mr. Coballes, he highlighted how his invention can be converted and assembled into different kinds of mobile robots which can be used as a learning assistance tool from kindergarten up to the graduate level which he successfully demonstrated in several public high schools and looks into Ateneo De Manila University and University of the East as the early adopters of his technology.
In relation to the new normal, Mr. Coballes is confident that his invention could step up to the challenge. Capable of non-stop operation up to three days and able to receive long distance commands through the internet, the Xentrinobot can be a learning assistant for students at the comforts of their home.
With these, teachers could easily send learning manuals, exercises, and even perform virtual lectures to their students through an external computer that can be attached to the Xentrinobot, not to mention that this robot is capable of carrying loads of up to 250kgs.
More recently, Mr. Coballes has sought the next phase of assistance from DOST-TAPI which is the Industry-based Invention Development program or iBID which provides technical and financial assistance in the fabrication of a commercial prototype, hastens the technology transfer of inventor-generated technologies, and address gaps that inhibit the translation of invention into economic and social benefits.
Through the continuous development of these technologies, we are assured that despite the trying times that our country experiences such as the COVID19 pandemic, we will be able to respond proactively and provide alternatives to the problems at hand.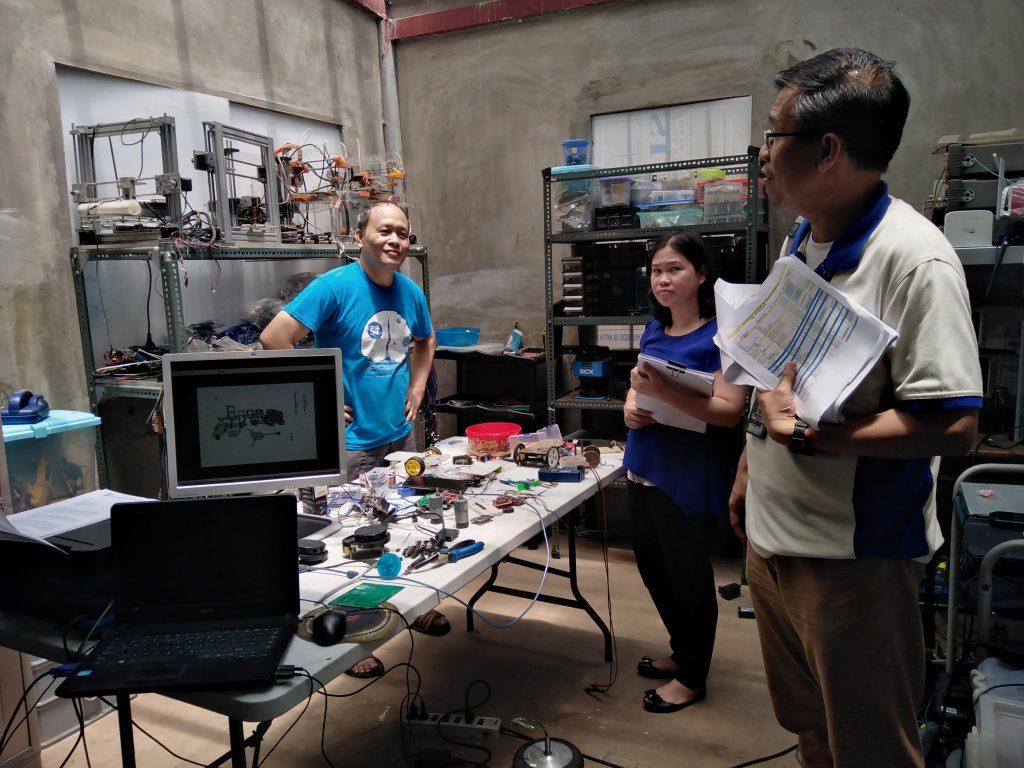 SCIENCE FOR THE PEOPLE. Representatives from DOST-TAPI conduct an inspection and evaluation of Mr. Christopher Coballes'(left) laboratory where his robotics inventions come to life.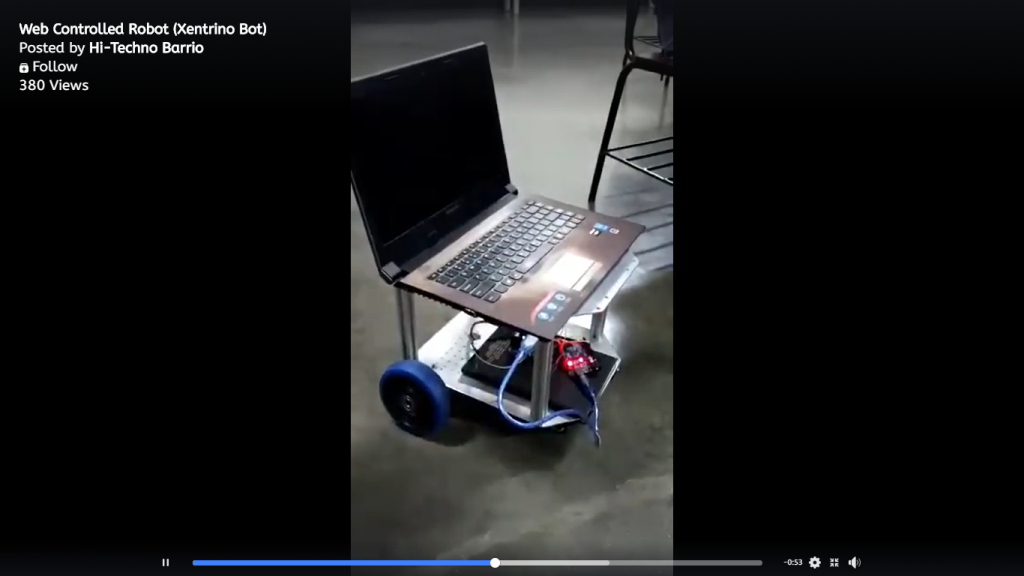 SCREEN GRABBED FROM MR. COBALLES' FACEBOOK PAGE.
EDUC-ROBOT IN MOTION. Mr. Coballes demonstrates its capabilities in assisted learning through a web controlled computer attached to the Xentrinobot.
DOST-TAPI S&T Media Service
NUR LEMUEL C. CASTILLO