It takes one to know one, therefore, who better to come up with great innovations than those who actually lived the struggle.
Most people often take for granted the things that other people are dreaming to have. For instance, people with disabilities are hindered from experiencing some things the way a full-abled person experiences them, such as standing firm without the need for support.
According to the Philippine Statistics Authority, around 1.4 million Filipinos in 2012 were included in the Persons with Disability (PWD) sector. These Filipinos are in one way or another deprived of a certain physical aspect that others are privileged to enjoy.
Despite this, it is imperative that we recognize PWDs as capable individuals. History proves that disability is not an impediment for a person to achieve greatness, with the likes of former US president Franklin Roosevelt, Filipino hero Apolinario Mabini, and former COMELEC Chair Grace Padaca all of whom are polio survivors but are able to leave a mark in their respective fields.
And just like them, comes a young Filipino inventor who used his disability to create an instrument that can make the life of his fellow PWDs more convenient.
James Camacho, inventor and user of the foldable crutch system or adaptive crutch as he calls it, is a polio survivor who has been dependent on mobility assistive devices all his life.
"There was one time I was boarding a plane to Malaysia, one attendant took the crutches off my hand and assisted me in storing my crutches but she couldn't find a proper space to store my crutches, and decided to wrap it in packaging tape, I knew she was just trying to help me, but that somehow sparked a eureka moment for me but it took years for me to even really sit down and create a design for it" shared Mr. Camacho.
This experience is a shared reality to many Filipino PWDs. According to James, that experience gave him the most important epiphany he needed to develop the design of his very own adaptive crutch. He describes it as underarm crutches that have a quick fold and unfold mechanism that allows users to have more freedom in terms of portability, thus eliminating the characteristics of regular crutches that tend to be bulky and intrusive.
"Adaptive Crutches are user friendly and have advanced functionality with simplicity. It features height adjustment and folding with a simple push of a button. Adaptive Crutch will be made with recycled materials, light weight, aluminium body with modern finish to remove the clinical aspect of its design" he added.
Moreover, the Adaptive Crutch can be used by any PWD that suffers lower body paralysis. can be adapted and be used by all age groups and is able to support up to 300 kgs of body weight.
In his desire to help his fellow PWDs, Camacho sought the help of DOST-TAPI with a wishful thinking that there might be existing programs that are designed for Filipino inventors like him and it led him exactly where he needed to be.
"I guess one of the major issues I had in developing this design is the lack of resource and knowledge of how and where I can go to get my idea materialized, and finding the right people to run with your vision is often the most difficult thing to achieve when developing new product ideas" shared Mr. James when asked on the challenges he had to face in inventing the foldable crutch.
DOST-TAPI's granted financial assistance for the modeling of Jame's foldable crutch system under the Industry-Based Invention Development (IBID) Program, one of the premier programs of DOST-TAPI for the development of the first commercial prototype of inventions.
The Metals Industry Research and Development Center (DOST-MIRDC) assisted in the design and fabrication while DOST-TAPI's Intellectual Property Rights Assistance Program (IPRAP) helped in filing the patent at IPOPhil.
"TAPI has helped me in not just providing resources in terms of funding but also finding the right people to run with the vision. And that has helped me in getting my idea from paper into an actual product that can really benefit people who are using mobility assistive devices" said Mr. Camacho in an interview.
In partnership with Tahanang Walang Hagdan (TWH), Mr. Camacho was able to test his current prototype and was able to get favorable results and inputs that helped him improve his current design.
Mr. Camacho is now planning to take a bigger leap by seeking the assistance of DOST-TAPI in the next level of his invention, particularly in the pre-commercialization phase up to full product launch.
"Do not be afraid to dream, but you have to start. Start with something, anything, do not be afraid to ask for help, and don't forget to share your vision, and if you really believe in that vision pray for wisdom and don't give up!" shared James as a message to young inventors who are struggling to develop inventions of their own.
Mr. Camacho's story serves as a testament to the unlimited power of perseverance matched with the selfless desire to bring out change. Together with DOST-TAPI's mandate to assist Filipino inventors, more successes such as this are just waiting to unfold.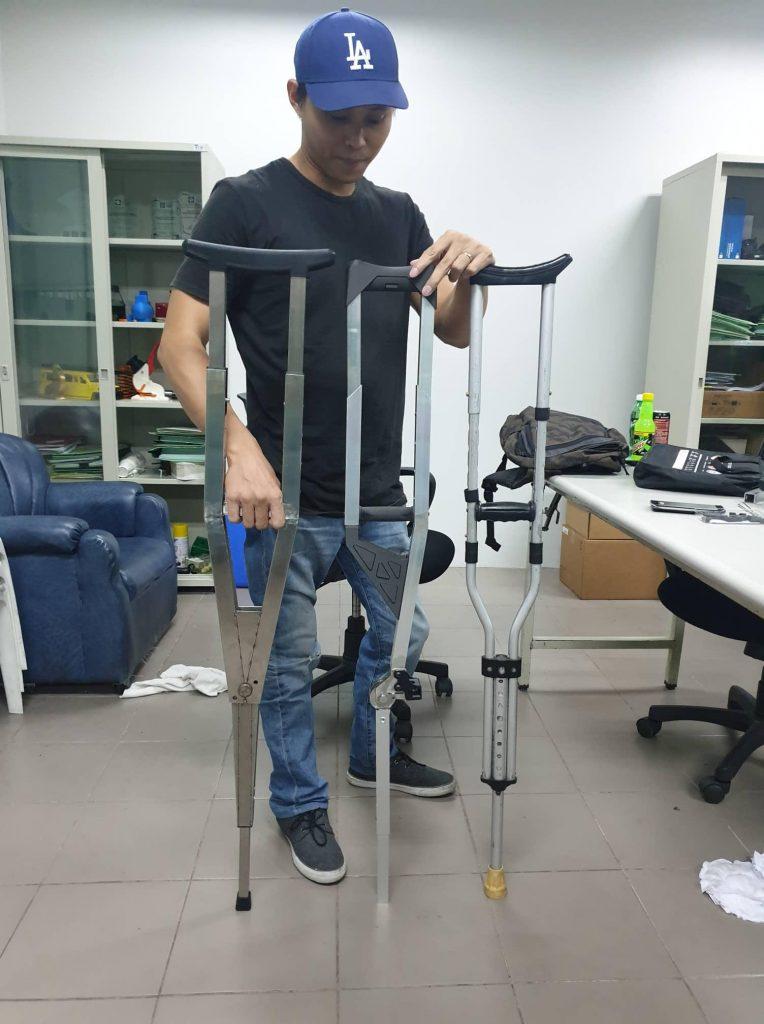 STANDING UP FOR OTHERS. Mr. Camacho, a polio survivor and inventor of adaptive crutch shows his various designs of his mobility assistance device.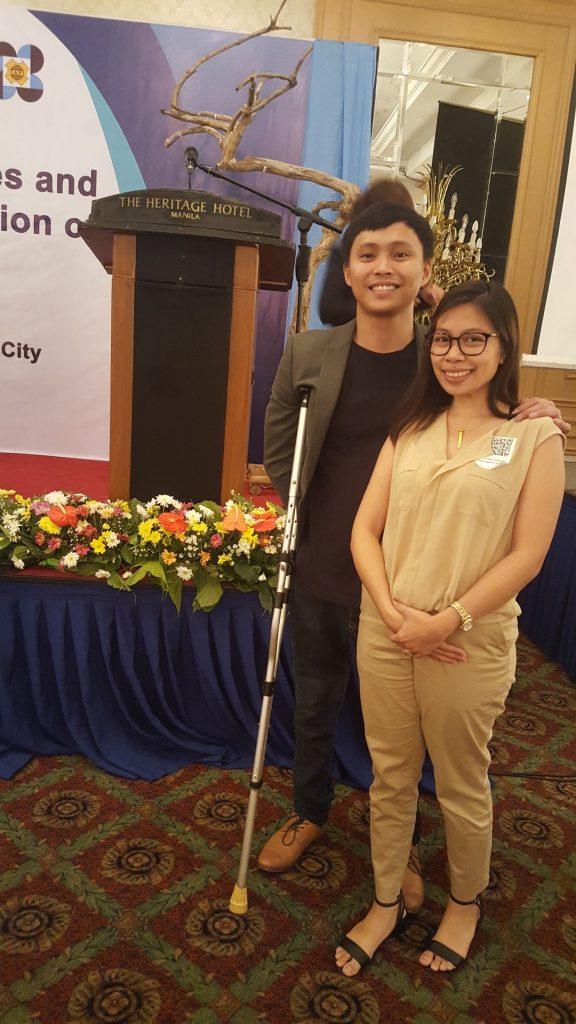 DREAMS DO COME TRUE. Together with his wife, James Camacho attends the awarding ceremony of DOST-TAPI distinguished inventors.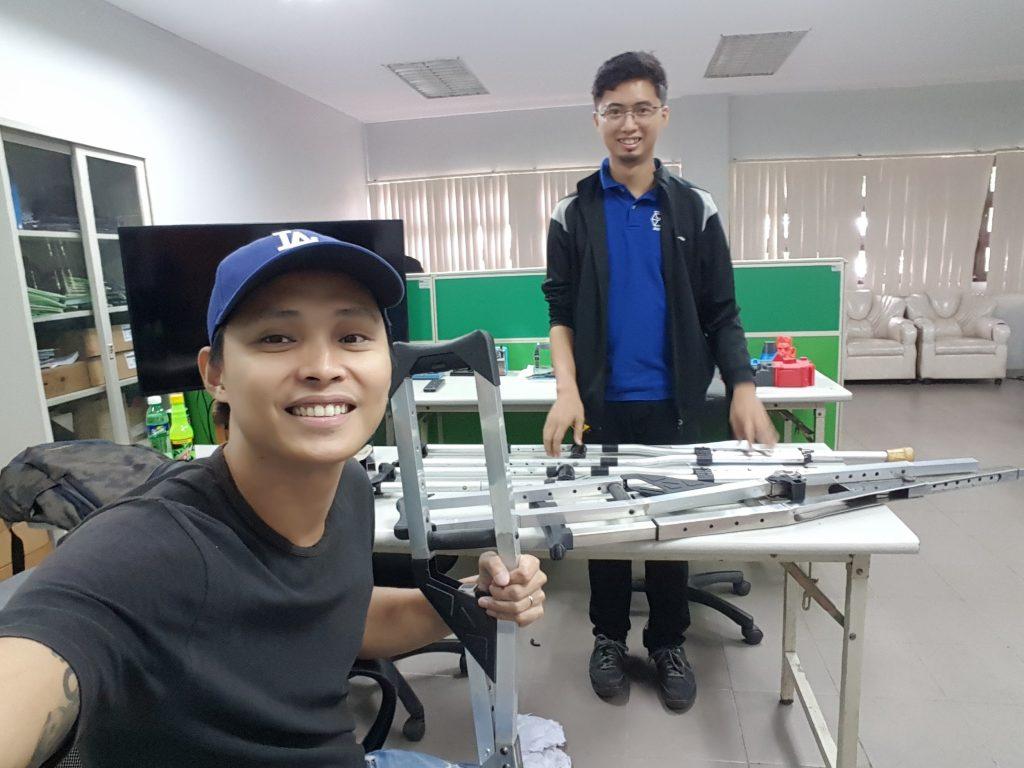 TANGIBLE RESULTS. Through tireless efforts and collaboration with DOST, Mr. Camacho develops the usable prototype of his invention that will be used for pilot testing.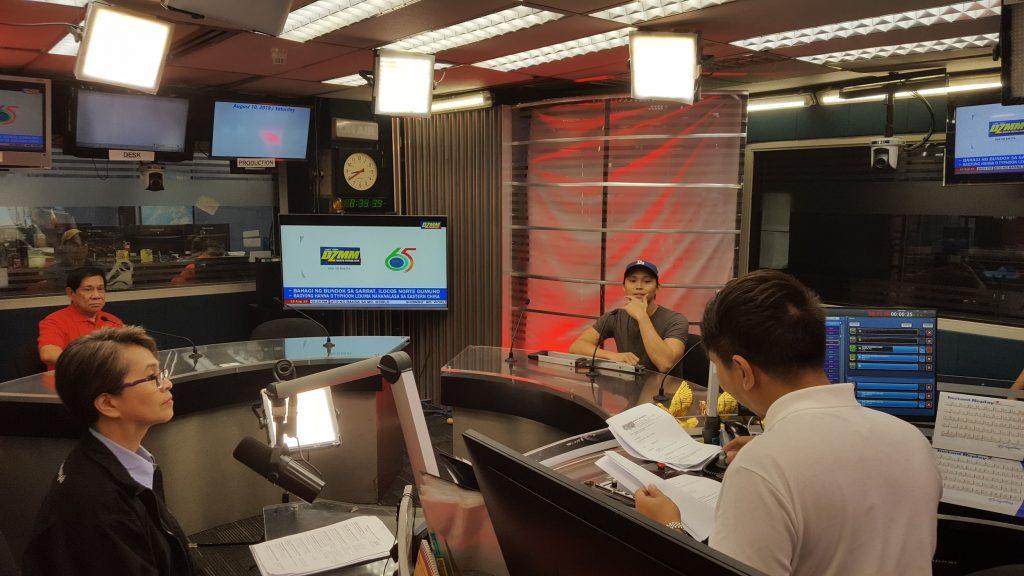 SHARING IS CARING. Mr. Camacho was invited in DZMM teleradyo to share to the viewing Filipino the potential of his invention and the story behind its creation.
DOST-TAPI S&T Media Service
NUR LEMUEL C. CASTILLO