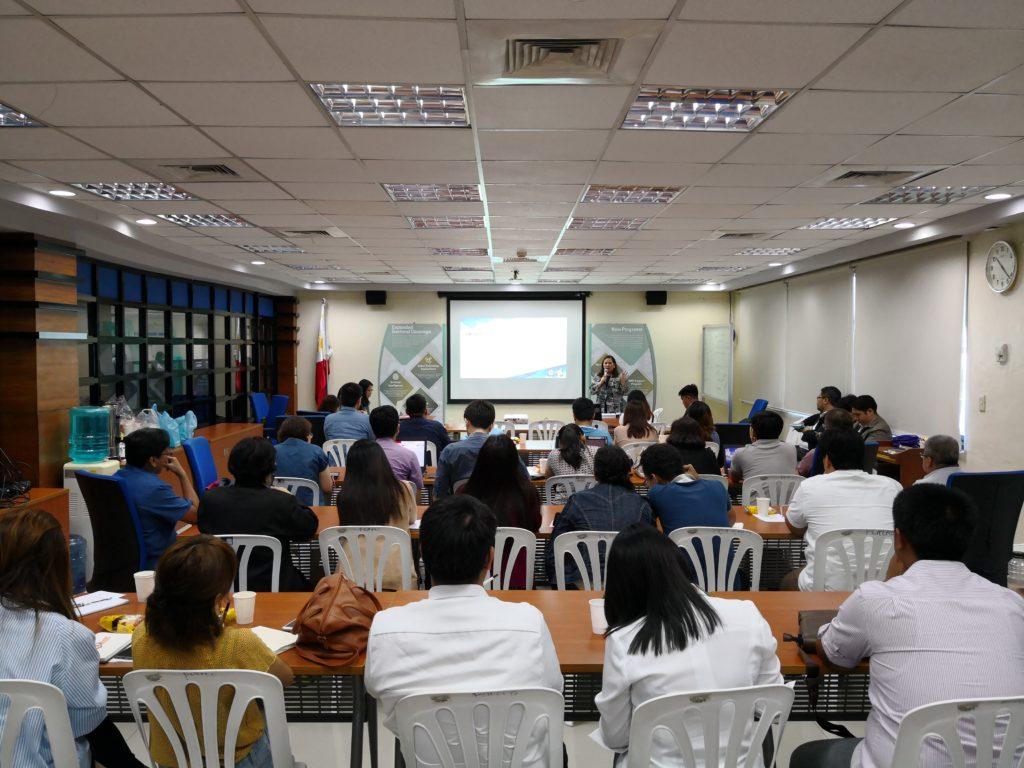 Atty. Marion Ivy D. Decena, the Division Chief of  Invention Development Division (IDD) of Technology Application and Promotion Institute (TAPI) and a member of the Fairness Opinion Board (FOB) Secretariat, presented the requirements and process of requesting an issuance of Fairness Opinion Report (FOR) during the FOR Seminar at DOST-PCIEERD Conference.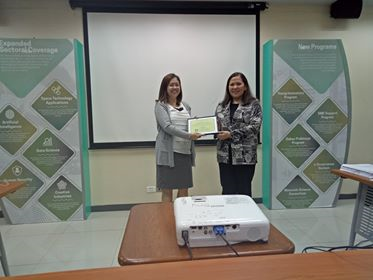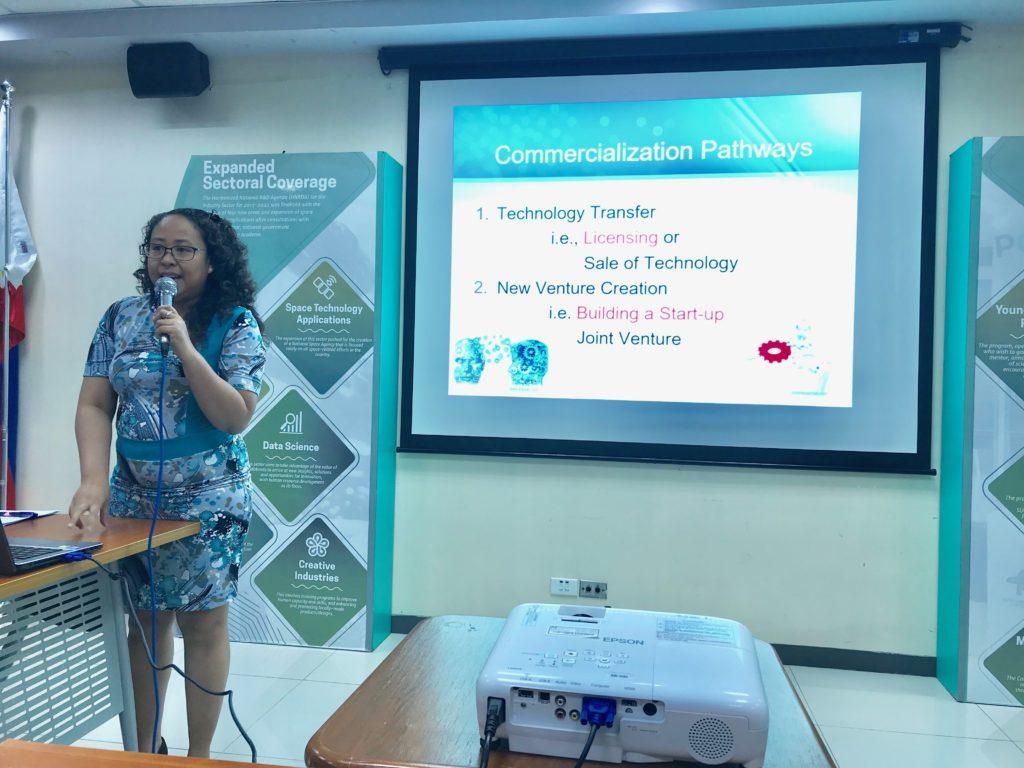 Ms. Russel Pili (L) the Division Chief of Research Information and Technology Transfer Division (RITTD) of  Philippine Council for Industry, Energy and Emerging  Technology Research and Development (PCIEERD), awarded the Certificate of Appreciation to Atty. Marion Ivy D. Decena (R)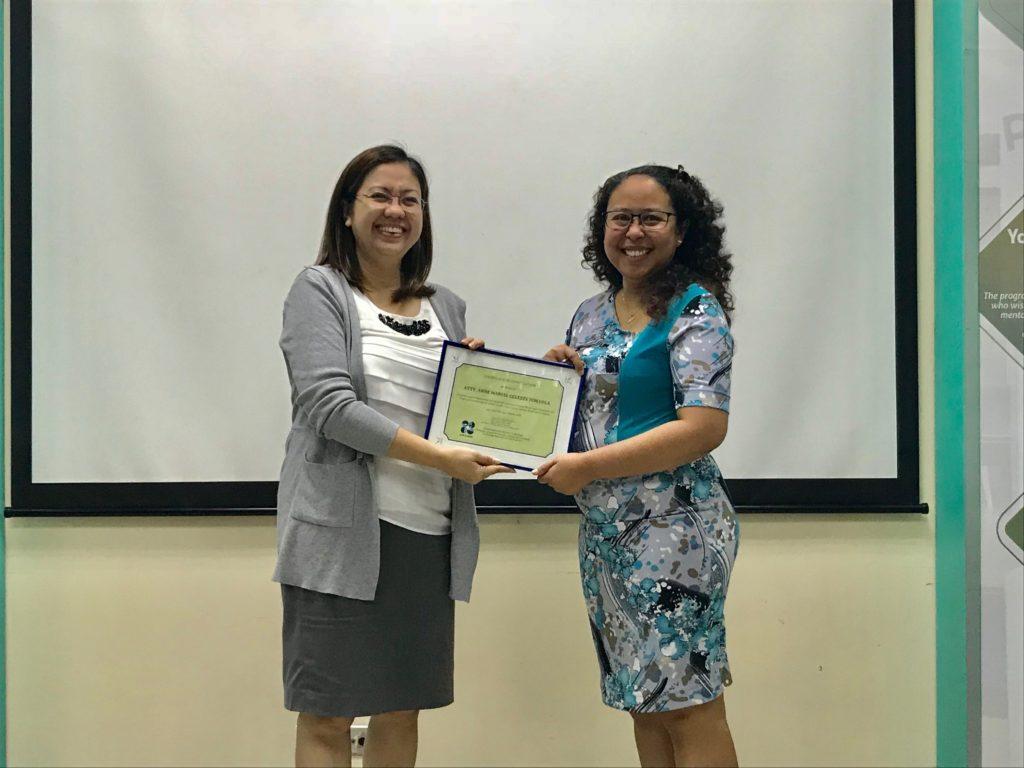 Atty. Anne Mariae Celeste V. Jumadla, the Managing Director of RevoIPMente Innovation Management Services and member of the Industry-Based FOB, discussed the Conducting of Due Diligence in Preparation for Request of a FOR.