The Philippine Nuclear Research Institute (DOST-PNRI) through the Intellectual Property (IP) filing assistance program of Department of Science and Technology – Technology Application and Promotion Institute (DOST-TAPI), aims to reinforce and support the protection of the technologies undergoing HIRANG Internship Program before undertaking the commercialization process.
The Patent Cooperation Treaty (PCT) of the technology, "Carboxymethyl Hyaluronic Hydrogels (CMHA)" developed by Gamma-Irradiation, was already filed last 30 May 2020. PCT is an international patent law treaty that provides a unified procedure for filing patent application to protect inventions in each of its contracting states.
Dr. Lawrence L. Ilag, a visiting expert from Philippine Council for Industry, Energy, and Emerging Technology Research and Development (DOST-PCIEERD) and HIRANG mentor, cited that it will be a good opportunity for them to commercialize this technology abroad in accordance to its filing under PCT. Mr. Gregory Ciocson, head of the Business Development section of DOST-PNRI and one of the HIRANG interns, exemplified that it will take more than (2) years to file the National Phase Entry (NPE) application assistance for the CMHA technology. Based on the PCT Yearly Review -2019, NPE under the PCT, follows the international phase of the PCT procedure and consists of the entry and processing of the international application in the individual countries or regions in which the applicant seeks protection for an invention.
In addition to this, the Patent application of the technology, "Improved Morpho-agronomic Characteristics of Adlai Ciox Laryme-Jobi through Gamma Irradiation", was already filed through the Intellectual Property Office of the Philippines (IPOPHIL) last 01 May 2020.
By these protected IPs, DOST-PNRI technologies through the HIRANG Internship Program is all set and ready for a wide-ranging commercialization and technology transfer, partnering more on the private sector.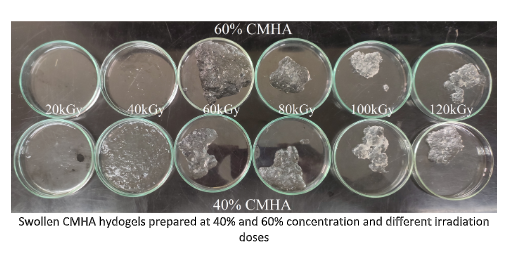 ​
DOST-TAPI
CZARINA MAEH J. TORRIGOZA