Bicutan, Taguig City – TAPI's in-house expert was tapped by the Philippine Council for Health Research and Development (PCHRD-DOST) in training its project officers on Intellectual Property (IP) Policies at the NAST Conference Room which was held at the DOST Compound.
DOST-TAPI's Atty. Marion Ivy D. Decena, Division Chief of the Invention Development Division served as the resource person. Atty. Decena was also the co-chair of the Technical Working Group (TWG) of the amendment of the Implementing Rules and Regulations (IRR) of the Republic Act of 10055 otherwise known as the "Philippine Technology Transfer Act of 2009,"
The seminar/training on "In-House training of PCHRD Project Officers on DOST IP Policies" organized and hosted by the PCHRD aims to equip PCHRD project officers with appreciation and understanding of DOST IP policies and capacitate them in defining their roles in terms of IP protection and technology management of PCHRD-supported technologies.
Atty. Decena tackled the topics on DOST IP Policy and Fairness Opinion Guidelines.
A TOTAL OF 40 PARTICIPANTS ATTENDED THE EVENT.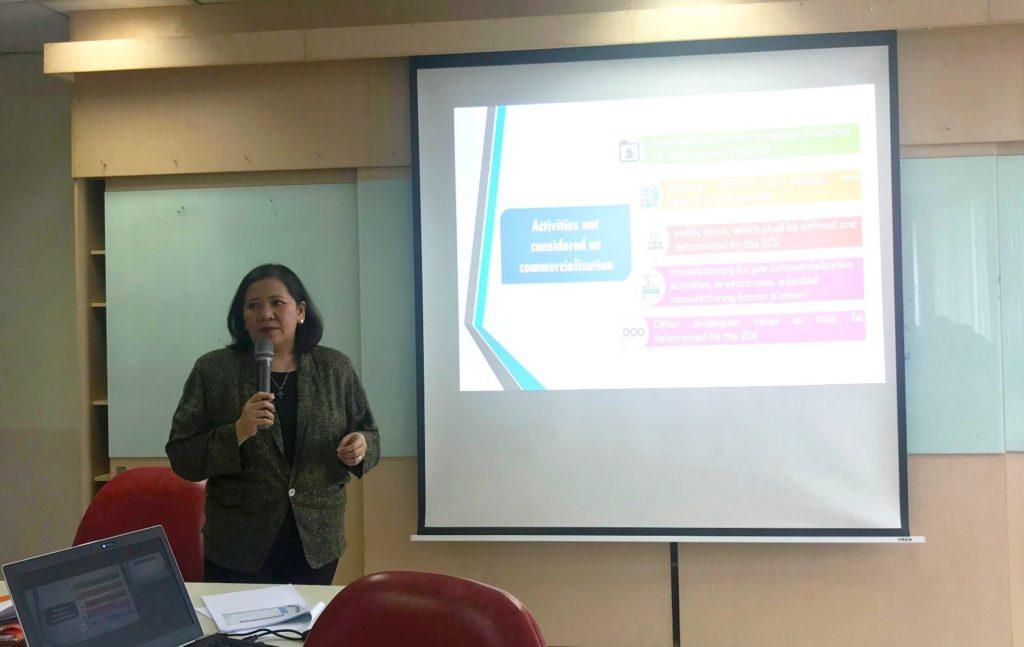 Atty. Decena discussed the activities not considered as commercialization which is one of the few amendments done in the new IRR.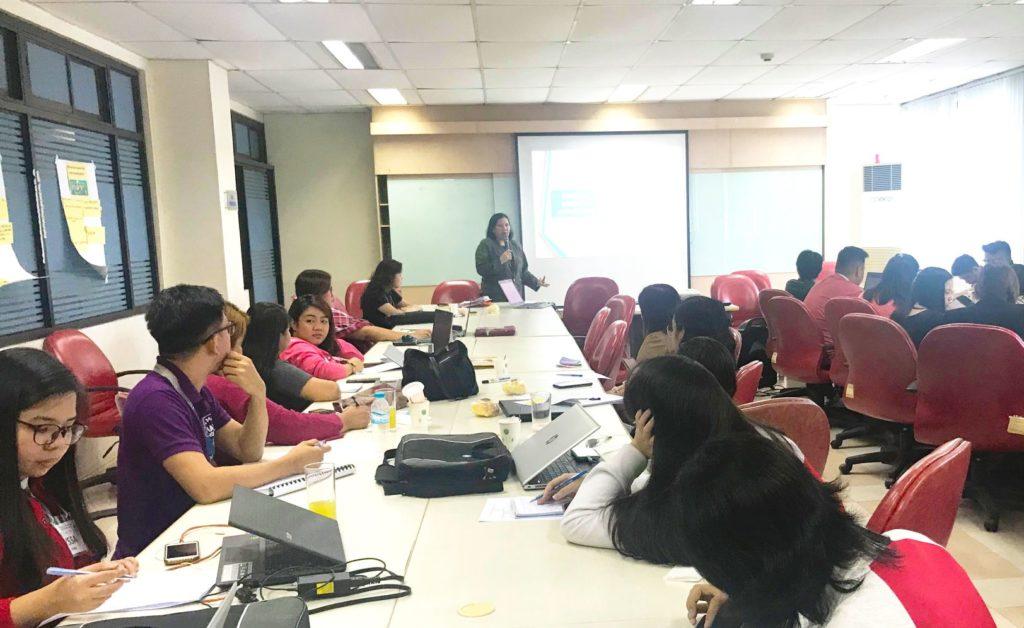 Atty. Decena with the PCHRD participants.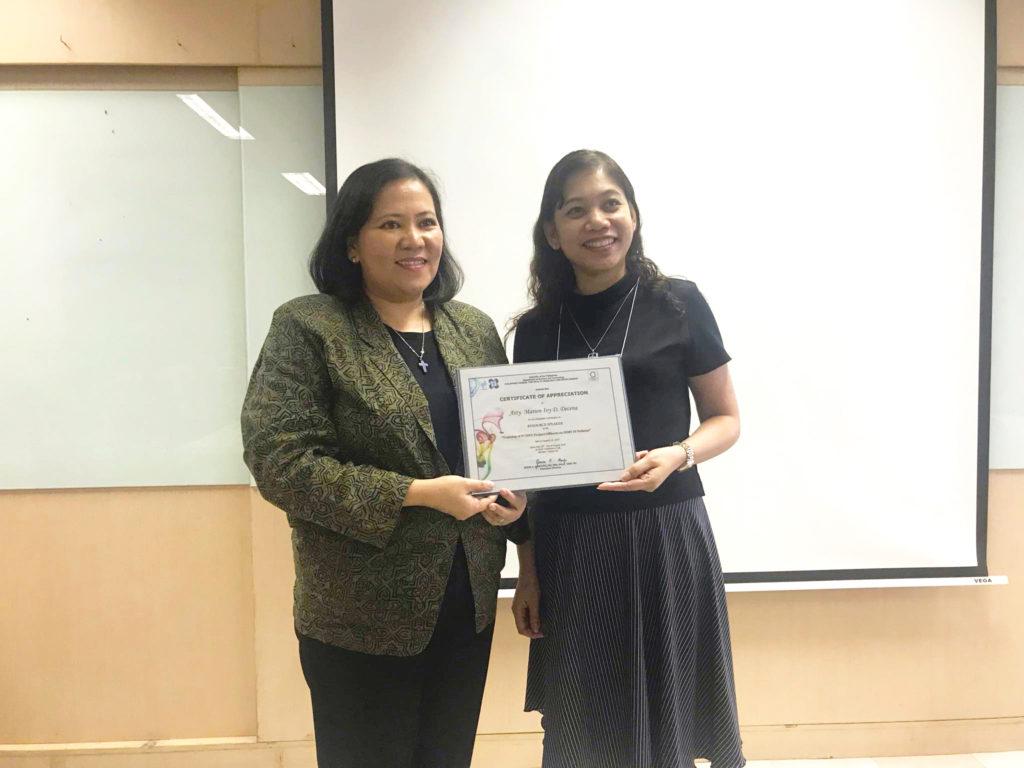 Atty. Decena received the Certificate of Appreciation given by Ms. Roselle L. Martonito, Supervising Science Research Specialist of PCHRD.
DOST-TAPI S&T Media Service
MARICON R. AVILA