In order to fast-track the issuance of Fairness Opinion Reports (FOR) from the mandated period of 90 days to possibly ten days, the Technology Application and Promotion Institute (TAPI) convened Fairness Opinion Boards (FOBs) in seven industries per special orders of DOST Secretary Mario G. Montejo to explore the possibility of setting ideal negotiation terms that may be automatically considered as fair.
The seven identified industries are Agriculture, Electronics, Electrical Energy, Pharmaceutical, Information Technology, Food and Beverage, and Chemical Industries.
Pursuant to R.A. 10005, otherwise known as the "Philippine Technology Transfer Act of 2009", the FOB shall be composed of three experts from public and private sectors, tasked to review or evaluate relevant documents submitted by requesting parties and independent information obtained related to the request for FOR to determine standard licensing and spin-off. It shall render opinion as to the fairness to the Government Funding Agency (GFA), or Research and Development Institute (RDI) concerned of the proposed transaction, and TAPI, serving as the Secretariat, shall issue and submit the FOR to the DOST Secretary.
Newly convened industry-based FOBs, which shall serve for two years in the designated industries, are as follows:
Electronics FOB, which first met on March 29, 2016, composed of Atty. Bayani B. Loste, a partner of Fortun Narvasa & Salazar Law Offices; Mr. Jerry C. Serapion, the ITSO Manager of the Philippine Rice Research Institute (PhilRice); and Mr. Noel A. Catibog, a Supervising Science Research Specialist of the Philippine Council for Agriculture, Aquatic and Natural Resources Research and Development (PCAARD). The same Board evaluated the first-ever request for a fairness opinion for the licensing of the Advanced Remote Data Acquisition (ArQ), a technology of the Advanced Science and Technology Institute (ASTI), to Ace Electronics Technology, Inc. last year.
Agriculture FOB, which first met on March 29, 2016, composed of Atty. Loste, Mr. Serapion; and Dr. Eufemio T. Rasco Jr., an academician of the National Academy of Science & Technology (NAST).
Electrical FOB, which first met on March 31, 2016, composed of Atty. Neptali L. Bulilan, a senior partner and an IP Lawyer of Sapalo Velez Bundang & Bulilan; Asst. Sec. Jose Raymund A. Acol of the Department of Energy; and Mr. Ronilo P. Violanta, a Development Management Officer of the National Institute of Molecular Biology and Biotechnology at the University of the Philippines-Los Baños (UPLB).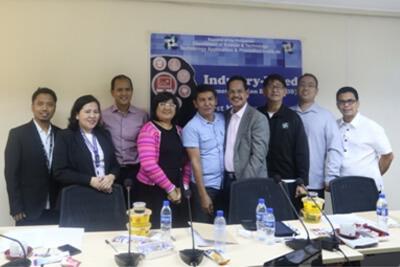 Pharmaceutical FOB, which first met on March 31, 2016, composed of Dr. Lawrence L. Ilag, a Deputy Chief of USAID-STRIDE and a US Patent Attorney; Atty. Leonides M. Madrilejo, an Associate of Sapalo Velez Bundang & Bulilan; and Dr. Judilynn N. Solidum, a Professor IV at the University of the Philippines-Manila and Member of the National Research Council of the Philippines (NCRP).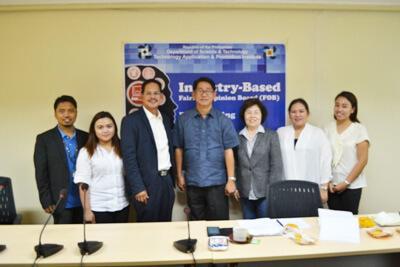 Information Technology FOB, which first met on April 4, 2016, composed of Atty. Bulilan; Atty. Editha Hechanova, a Partner of Hechanova Bugay Vilchez & Andaya-Racadio Law Offices and a Registered Patent Agent in the Philippines; and Mr. George Tardio, the Office-in-Charge of the National ICT Governance under the Information & Communications Technology (ICTO).
Chemical Industry FOB, which first met on April 5, 2016, composed of Atty. Anne Mariae Celeste V. Jumadla, the Chief Executive Officer of RevoIPMente Innovation Management Services; Atty. Edmund Jason Baranda, a Managing Partner of Baranda & Associates; and Mr. Catibog.
Lastly, Food and Beverages FOB, which first met on April 5, 2016, composed of Atty. Jumadla; Ms. Maria Divina D. Alcasabas, General Manager of the Technology Plus Product & Services Consultancy Co. (TPPSC); and Dr. Marissa V. Romero, Chief Science Research Specialist-Scientist of PhilRice.
These newly-convened FOBs were tasked to submit their proposed FOR terms in their respective industries by April 15, 2016, in time for the first-ever DOST Technology Transfer Day this coming April 27, 2016.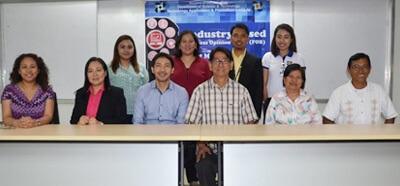 Among the experts who composed the above-mentioned Boards, six are registered patent agents in the Philippines. Atty. Loste, Mr. Serapion, Mr. Catibog and Atty. Hechanova are all Directors of the Association of PAQE Professionals, Inc, the sole association of registered patent agents in the country and a very important partner of TAPI in its patenting services. Atty Jumadla and Atty. Baranda are also members of the Association.
From 60 days of completion or consolidation stated in DOST Memorandum Circular No. 003, FOR shall be completed within ten days upon receipt of request. However, if the FOB cannot accept a case for a fast-tracked FOR issuance, a full review of the proposed transaction shall apply.