By: Maricon R. Avila
Iloilo City – The Technology Application and Promotion Institute (TAPI) conducted "Capacity Building for the Philippine Science High School (PSHS) for the Invent School Implementation" on October 18-19 in Iloilo City.
In close coordination with PSHS and Department of Science and Technology Region VI, TAPI successfully implemented the second leg of the trainors' training program.
Invent School Program (ISP) is one of the leading programs of DOST-TAPI and designed to open the young minds of students as a starting ground for young Filipino inventors.
The program was attended by TAPI Director Edgar Garcia, PSHS Executive Director Lilia T. Habacon, and DOST VI Regional Director Rowen Gelonga. It was closed by Atty. Marion Ivy D. Decena, chief of TAPI's Invention Development Division.
Dir. Garcia and Dir. Habacon graced the opening ceremony; gave a brief backgrounder of the program and inspired the student participants respectively. While Dir. Gelonga concisely discussed the research and development (R&D) map of the country and the significance of Science and Technology, and Innovation in economic and social progress as a key driver for a long-term growth of an economy.
"DOST is the mother agency to support growth and innovation in the country. As part of the agency, it is our obligation to engage in innovative works." Dir. Habacon said.
The two-day training-workshop was handled by speakers from various fields, in particular by Engr. Maria Concepcion Zabala of Intellectual Property Office of the Philippines (IPOPHIL) who discussed the importance of intellectual property rights and prior art search; Mr. Rommel Adame of Metals Industry Research and Development Center (MIRDC) on the significance of prototyping; and Ms. Chona Suner-Narvadez of PhilRice on the necessity of considering the target market of a technology in terms of commercialization. Mr. Arceo lectured on invention development.
DOST-TAPI in-house experts served as the facilitators of the training composed of Mr. Caezar Angelito E. Arceo, Supervising Science Research Specialist; Ms. Anna Liza B. Saet, ISP Program Manager; and Engr. Roberto B. Verzosa, Senior Science Research Specialist.
Atty. Decena emphasized that the lecture is just a glimpse on how TAPI conduct the Invent School program.
"After you go back to your campuses, as the future trainors, you are expected to do an apprenticeship program wherein you will be paired with our experts from TAPI and other agencies to conduct Invent School activity." Atty. Decena said during her closing remarks.
A total of 33 participants attended the event, composed of campus directors, faculty members, and students from PSHS campuses of NCR, Caraga, Southern Central Mindanao, Eastern, Western and Central Visayas, Zamboanga, and SOCCSKSARGEN.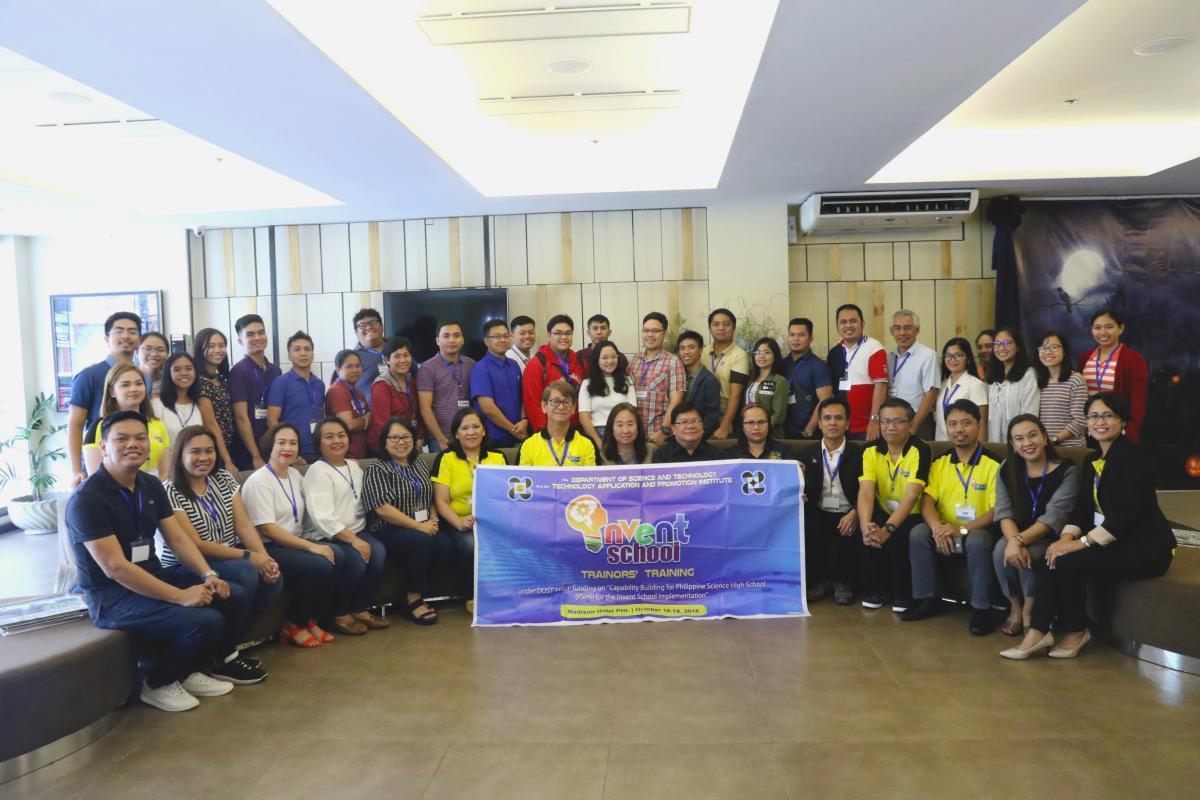 TAPI Director Engr. Edgar Garcia, IDD Chief Atty. Marion Ivy Decena, DOST VI Regional Director Engr. Rowen Gelonga, facilitators/in-house experts Engr. Roberto Verzosa, SRS Caezar Angelito Arceo, Program Manager Anna Liza Saet together with the participants.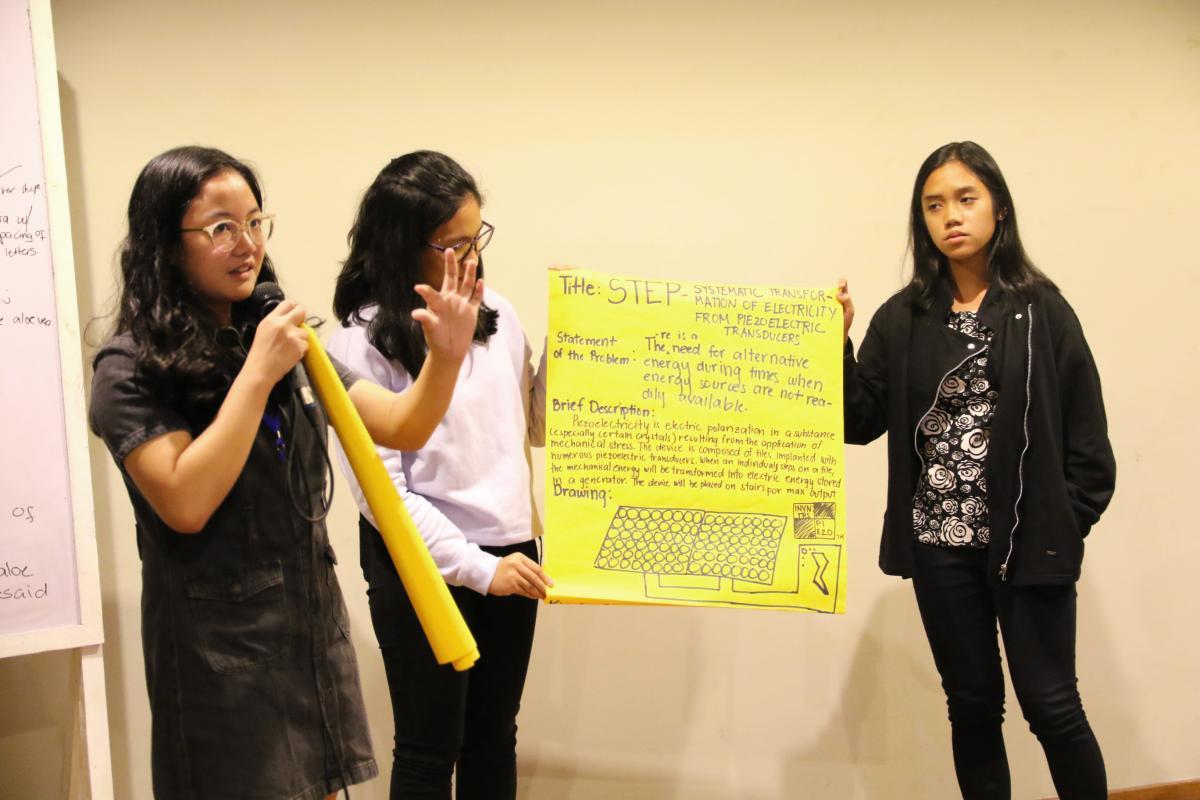 PSHS students present their idea in one of the workshops.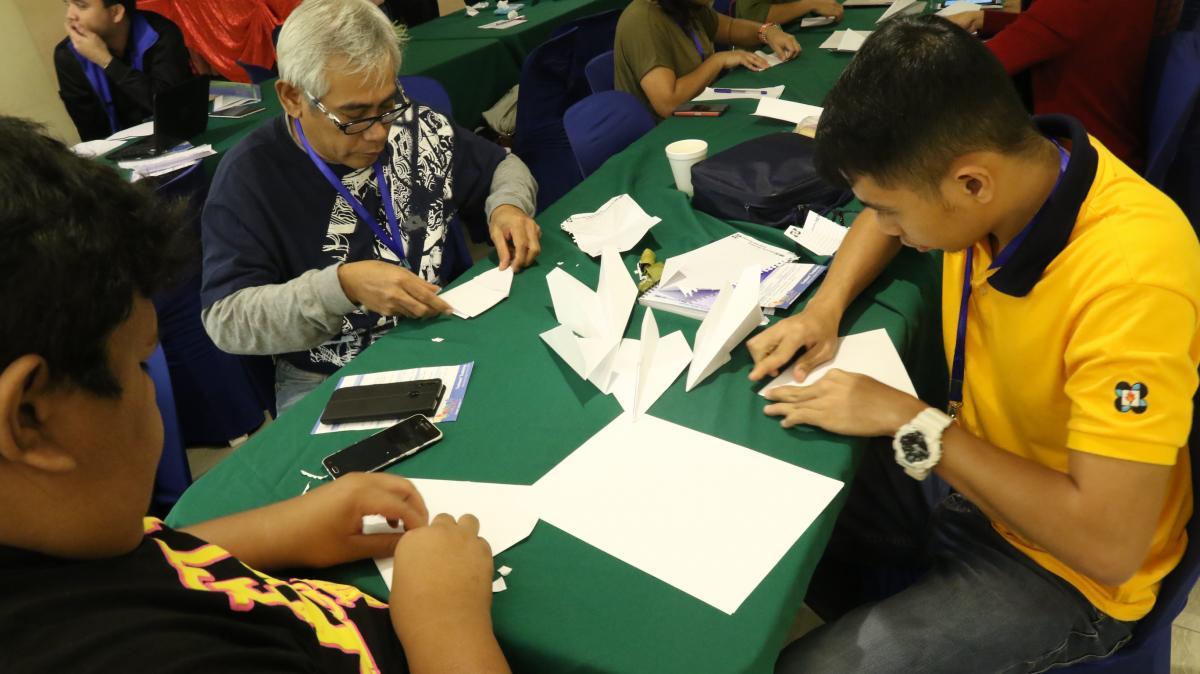 Faculty members busy with their "prototypes" during one of the workshops.