Malaybalay City, Bukidnon – For the first time, The Invent School Program of the Technology Application and Promotion Institute (TAPI-DOST) was conducted here in Northern Mindanao.
In close collaboration with DOST Regional Office No. 10, TAPI-DOST held the seminar-workshop for Elementary Laboratory School at the Bukidnon State University (BukSU) last 23 August 2019.
Ms. Elvira B. Sumbalan, principal of BukSU's Elementary Laboratory School, expressed that the program will be very helpful in enhancing their pupil's creativity and spark their interest to become the country's future scientists, engineers and innovators.
"This is a milestone for the school especially that the first Invent School in the region happened in our University and our pupils as the beneficiaries," said Ms. Elvira B. Sumbalan, Principal of Elementary Laboratory School.
During the conduct, the students gave a positive response as they were enthusiastic and showed interest in every topic presented to them. They were also grouped into five groups for them to engage and collaborate with the hands-on activities.
TAPI-DOST lecturers and facilitators, Engr. Janeth C. Vidal and Ms. Anna Liza B. Saet guided the students during the event with workshops which included Hybrid Animals, Marshmallow Tower, and Invention Show-and-Tell. Each output of the workshops was presented by group to the class.
The program ended with closing remarks from Mr. Mark Anthony Gallon, Science Research Specialist II of DOST-X who was also hopeful that TAPI-DOST will conduct again such activity with them in the region.
"This is the beginning of TAPI and DOST-10 collaboration in making our young minds creative and inventive as a starting ground for the next generation of our inventors, scientists, and technologists," remarked Ms. Saet, Program Manager of Invent School Program.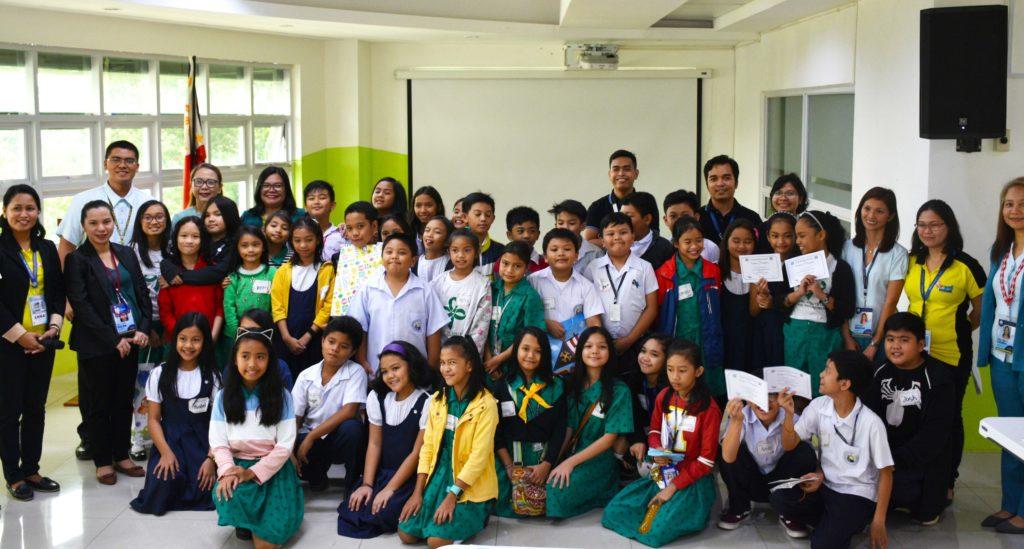 TAPI trainors Ms. Anna Liza B. Saet (extreme left) and Engr. Janeth C. Vidal (second row, second from right) during the Invent School training-workshop on August 23, 2019 at Bukidnon State University in Malaybalay City, Bukidnon.
A total of 80 students actively participated the seminar-workshop.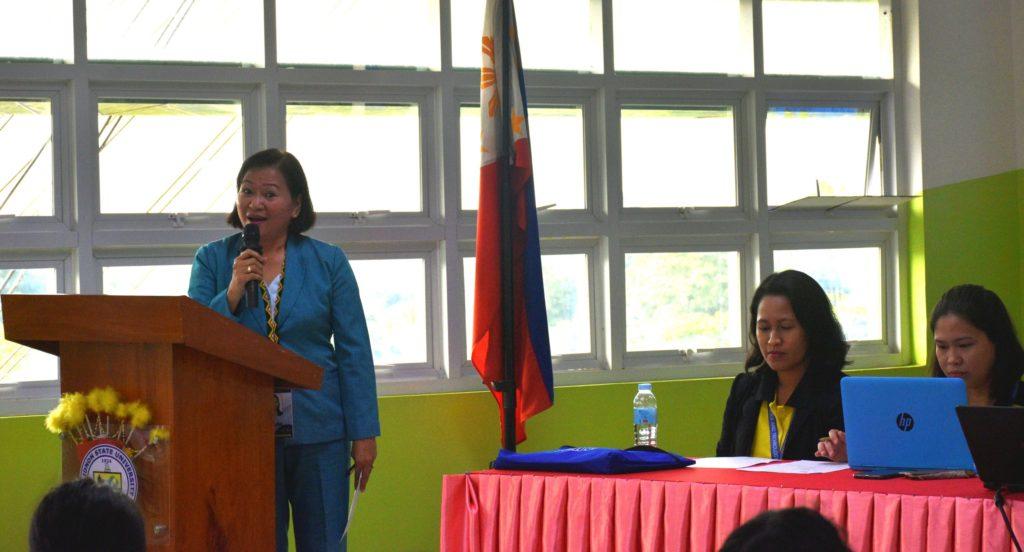 Ms. Elvira B. Sumbalan, Principal of Elementary Laboratory School, graced the opening remarks of the event.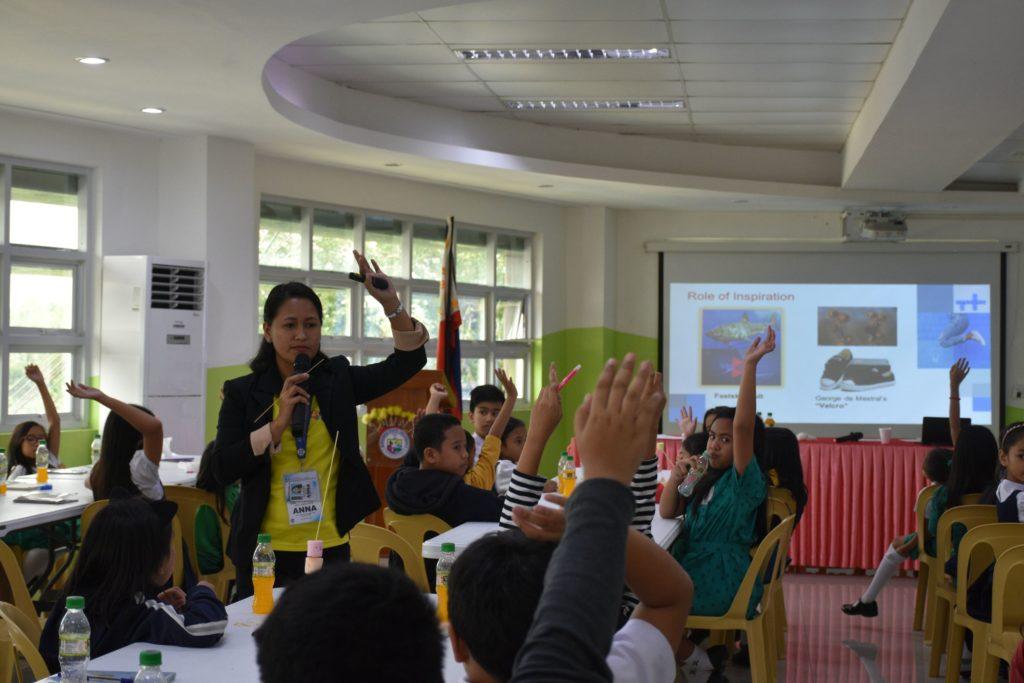 Ms. Anna Liza B. Saet, Invent School Program Manager during the Invention Development lecture.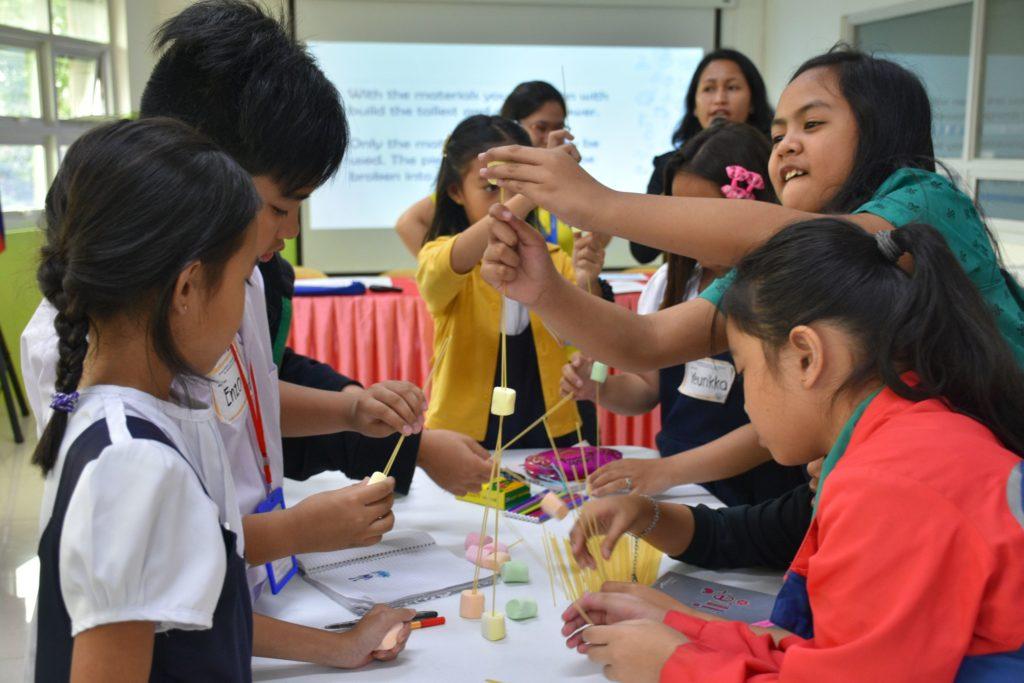 Student-participants of Elementary Laboratory School earnestly engaged in the Marshmallow Tower workshop.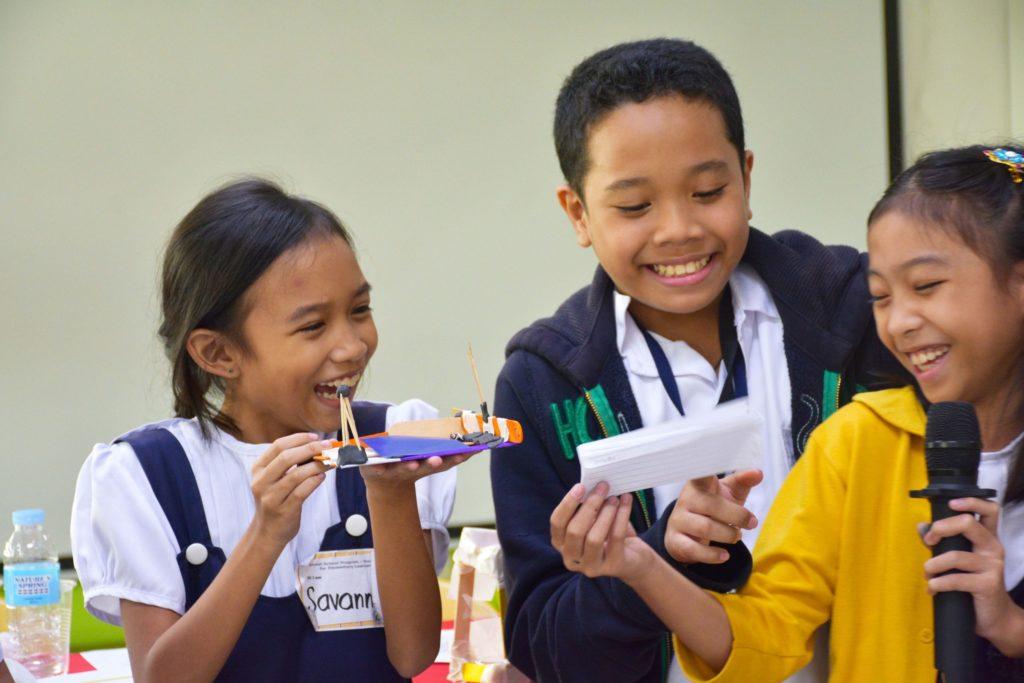 The students blissfully presenting their "prototype" to the class.
DOST-TAPI S&T Media Service
MARICON R. AVILA