With its goal of increasing public awareness on locally-funded technologies, the Technology Application and Promotion Institute of the Department of Science and Technology (DOST-TAPI) through its Technology Innovation for Commercialization (TECHNICOM) brought together another set of technologies to feature.
Locally-developed technologies that empower and provide opportunities among Micro, Small, and Medium Enterprises particularly in the craft and manufacturing sector, was the talking point of TieUps Episode 5, a webinar series on TeKnowLohiya—the Program's Facebook page— which was aired on September 2, 2020.
"Our technologies like the abaca boat and foam shredder will not just serve as
 accomplishments in our research and development efforts, but also as catalysts for economic growth and livelihood creation. Combining innovation with local raw materials could jumpstart creation of new MSMEs, translating to more jobs and opportunities." shared DOST-TAPI Director and TECHNICOM Program Leader Engr. Edgar I. Garcia in his opening remarks
Upscaling Abaca Fibers for Manufacturing Industry
            In recent years, the Philippine abaca industry recorded an increase in fiber production brought about by the increasing demand by manufacturers, particularly those in the textile industry. However, textile manufacturers are not the only ones taking interest in reaping the potential of abaca fibers. The Industrial Technology Development Institute (DOST-ITDI) is finding highly useful industry applications for abaca.
During the webinar, DOST-ITDI showed their abaca fiber-reinforced composites, an alternative to glass fibers. The said composites are considered to be environment-friendly and lightweight with good thermal insulation and fuel-saving properties for boat, transportation, housing, and other related applications.
Dr. Marissa Paglicawan, Supervising Science Research Specialist of DOST-ITDI, shared the agency's developed technologies that use abaca fiber such as the Abaca boat, Tryk ni Juan, and Severe Weather Amphibious Navigator, among others.
Addressing Sustainability in the Furniture Industry
            Scrap foam, the byproduct of the foam production process, seemed to be automatically considered as pollutant and sometimes even toxic when burned. Little did we know that these so-called waste still hold sustainable use.
 A team from the Holy Angel University (HAU) developed a machine that can turn foam scraps into usable fillers for upholstery, such as sofas, throw pillows, and even bean bag chairs. ENCEPHALON Associate Project Developer, Engr. Calvin Garganta, from the Holy Angel University presented the technical capabilities of the said machine. He highlighted that shredded foam finds a variety of applications, even as material for coffin fillings.
The question and answer portion of the webinar provided a chance for the live audience to interact with the speakers. Most of the queries pertain to the capabilities, applications, and cost of both technologies. At present,  DOST-ITDI and HAU are open to possible investors and collaborators who could bring these technologies to the market and intended users.
By supporting locally-developed innovations towards market readiness, the TECHNICOM Program advocates for innovation-driven industries that could drive our country's overall global competitiveness. For more information on the Program and/or its supported technologies, please email tapitechnicom@gmail.com.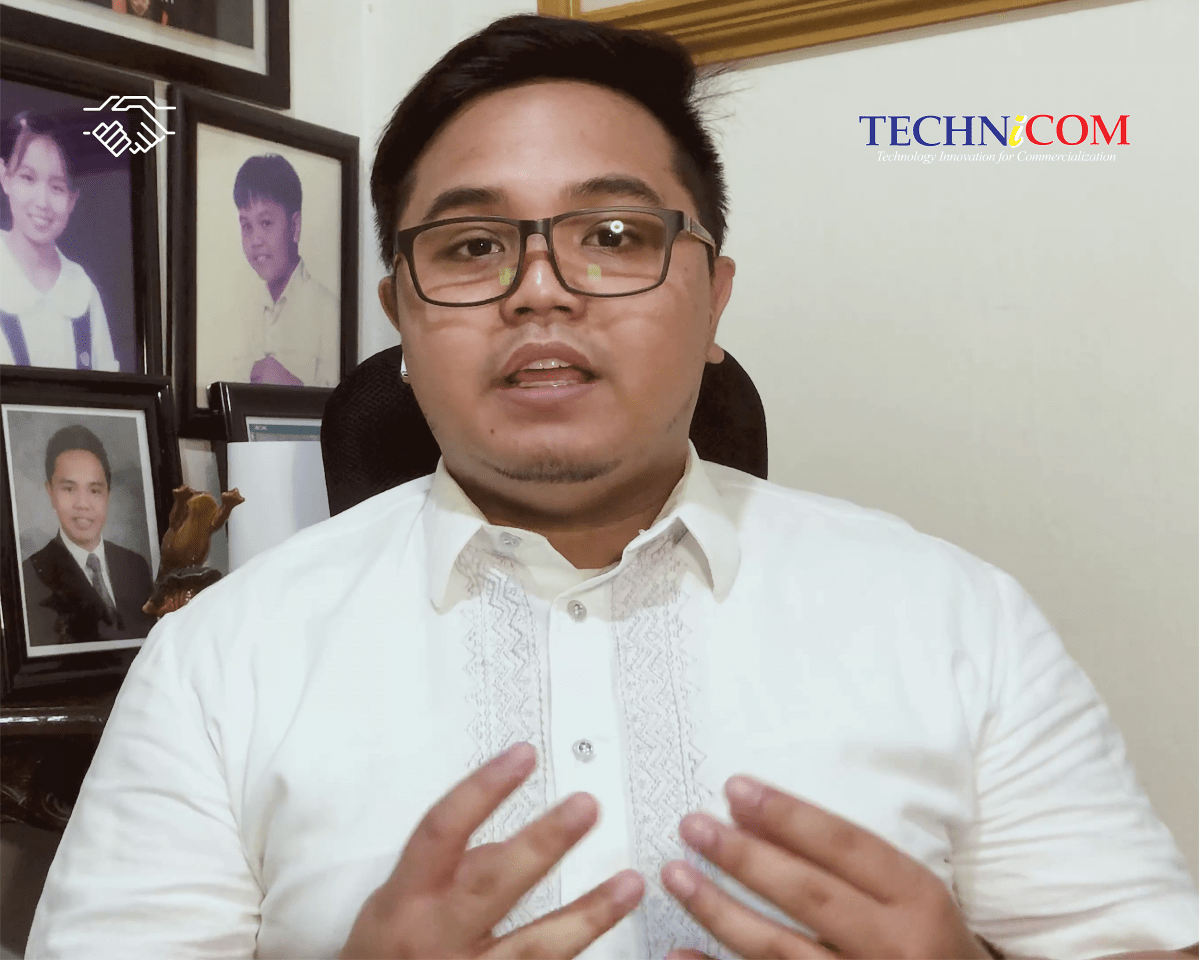 Engr. Garganta elaborates on the different uses of foam scraps that their technology can create.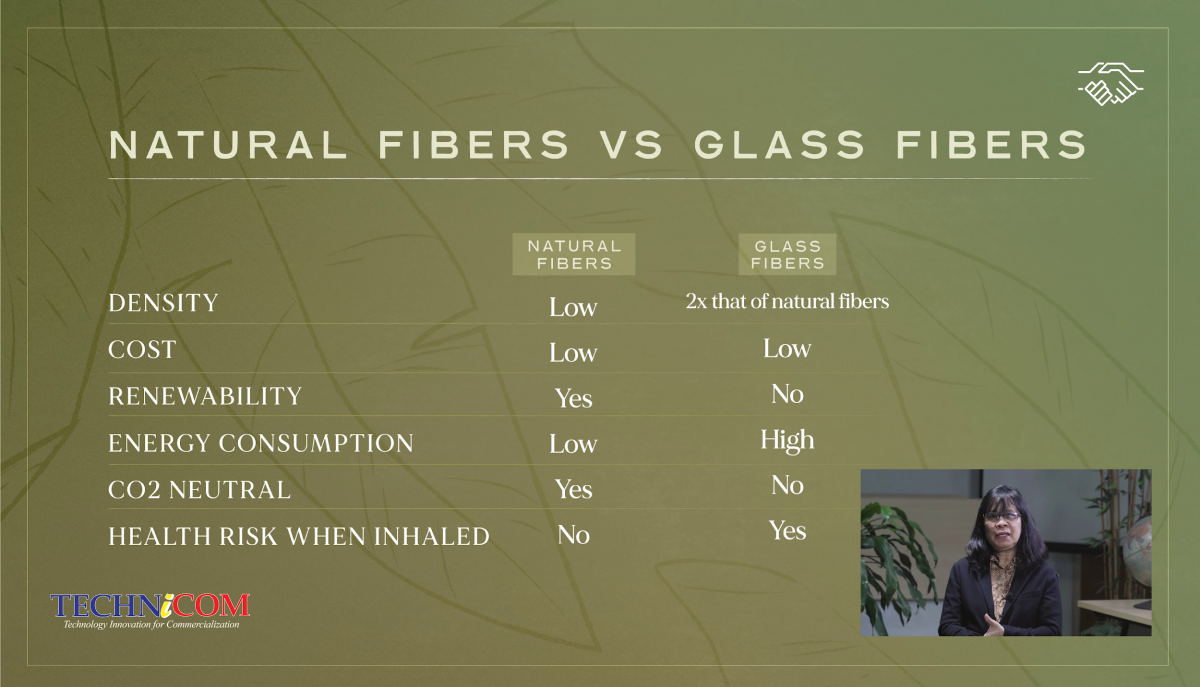 Dr. Marissa Paglicawan compares the key characteristics of natural fibers against the synthetic glass fibers
DOST-TAPI S&T Media Service
NUR LEMUEL C. CASTILLO