The Technology Application and Promotion Institute of the Department of Science and Technology (DOST-TAPI) is conducting a two-day capability building on technology licensing  on 24 – 25 May 2018 at the Azia Suites and Residences, Cebu City.

On the first day of the training, DOST-TAPI Director Edgar I. Garcia highlighted the importance of technology licensing in the transfer and commercialization of technologies during his opening remarks.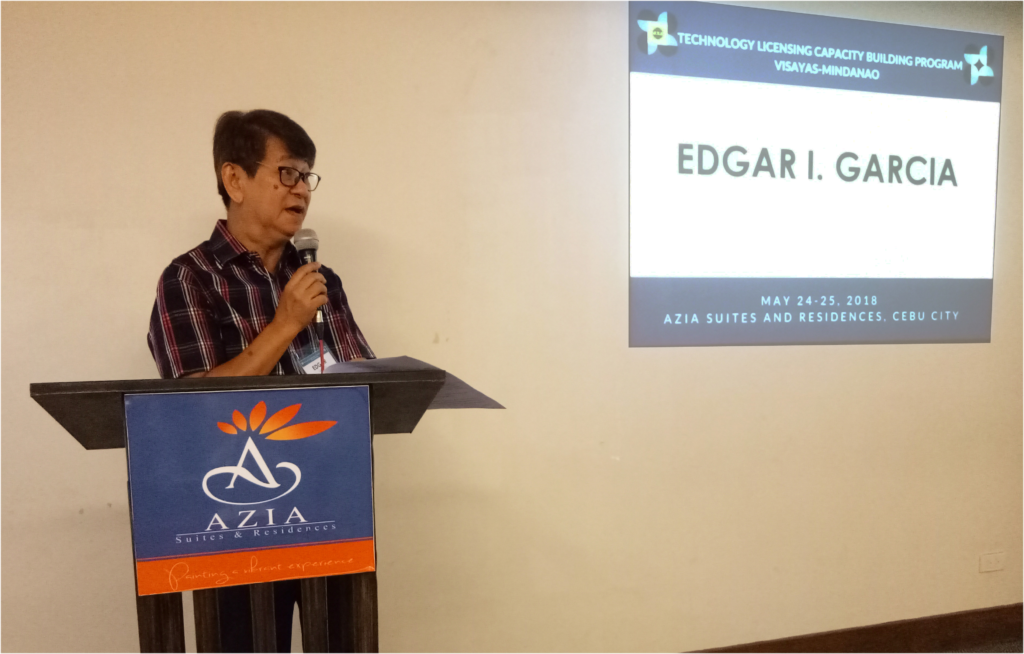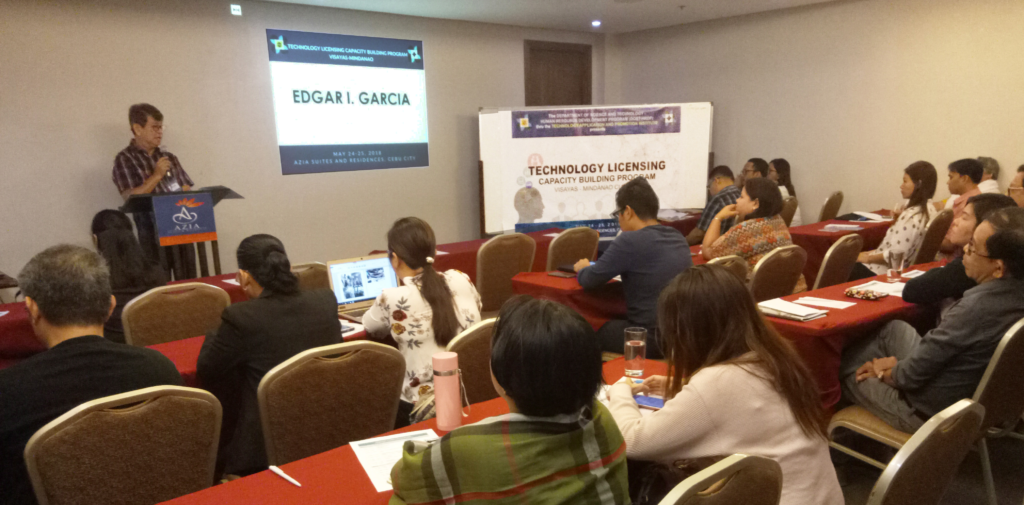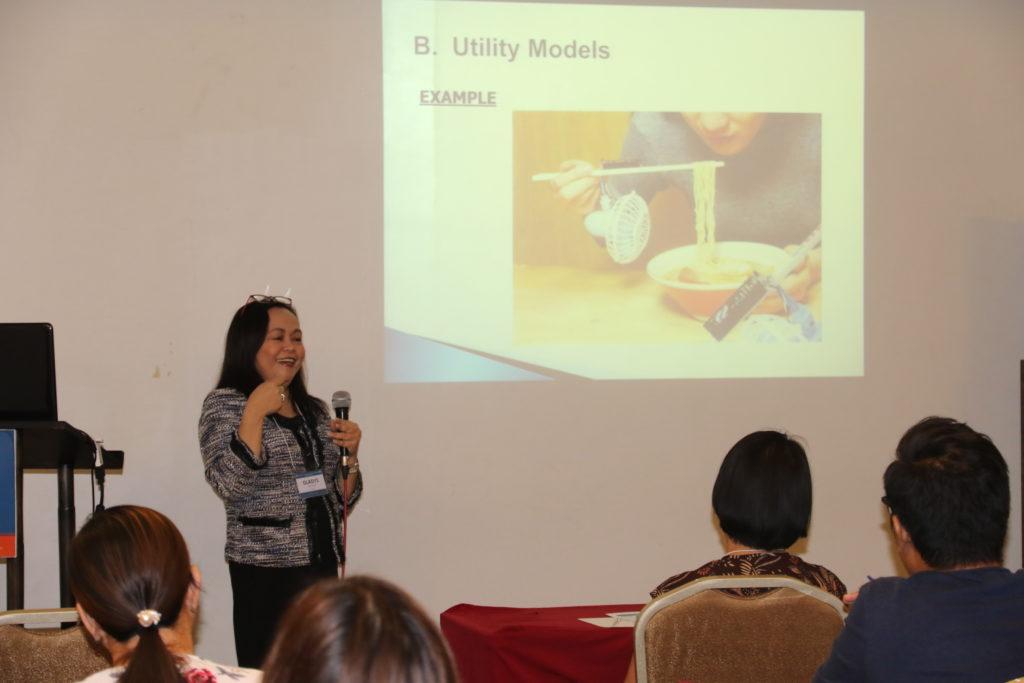 Atty. Maria Gladys Vilchez of Hechanova Bugay Vichez & Andaya-Racadio Law Firm discussed the identification of IPR and IP inventory including Plant Variety Protection (PVP).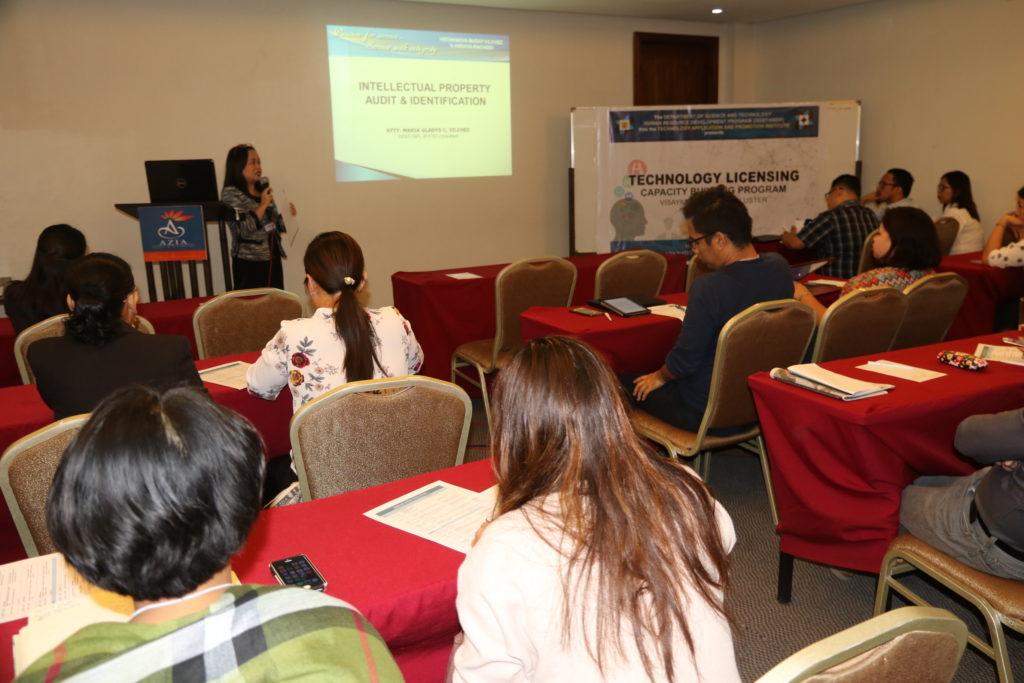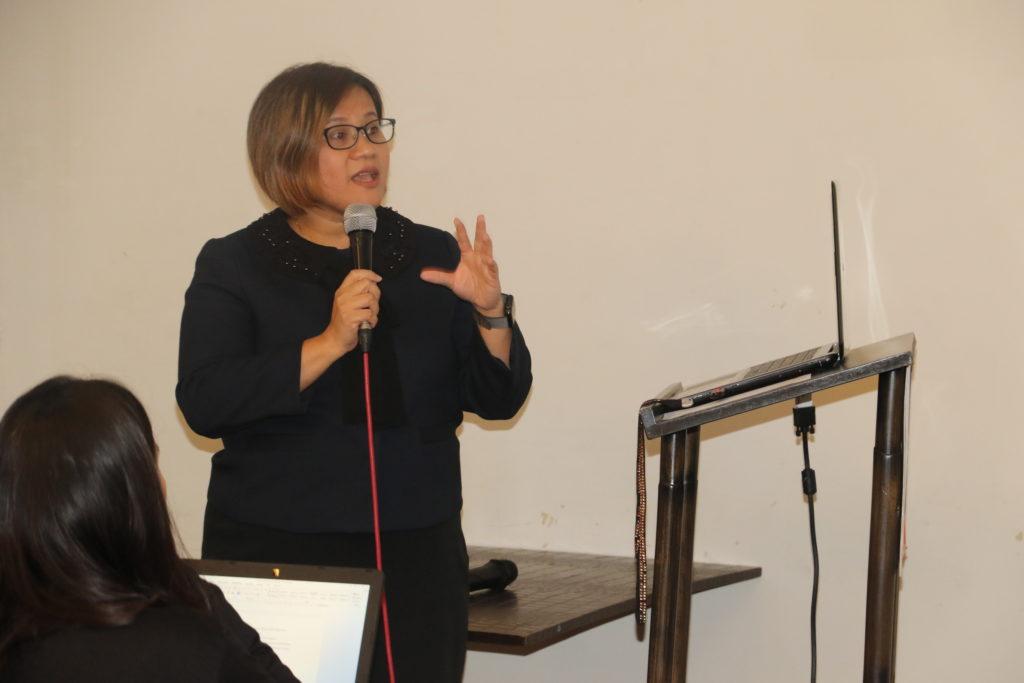 Further, a lecture on IP Valuation for purpose of technology transfer was presented by Atty. Rowanie A. Nakan of Cruz Marcelo Tenefracia Law Firm.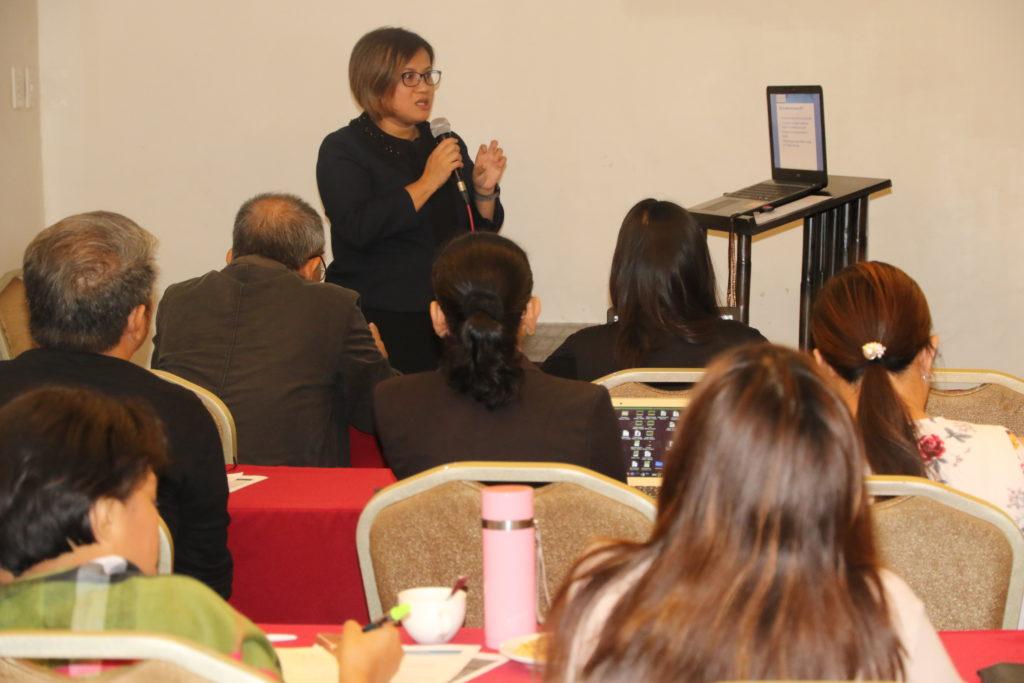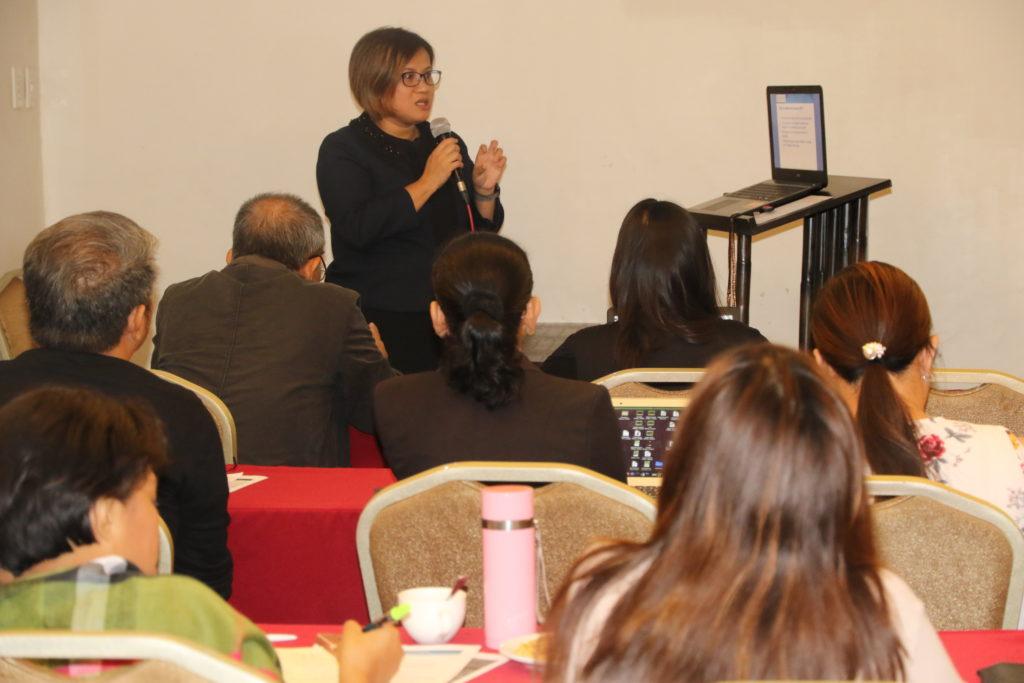 Project Consultant , Atty. Lucieden G. Raz of DOST- Technology Licensing Office Program presented the technology licensing  agreement (TLA), technology transfer methods,  the technology transfer law and IP policies during the second day of the program.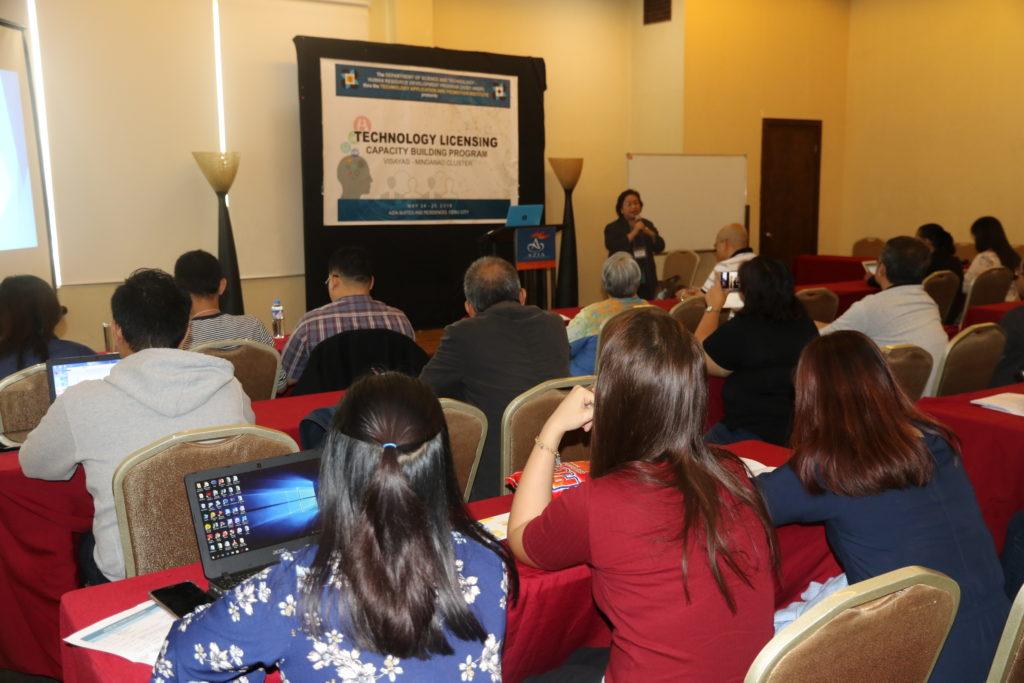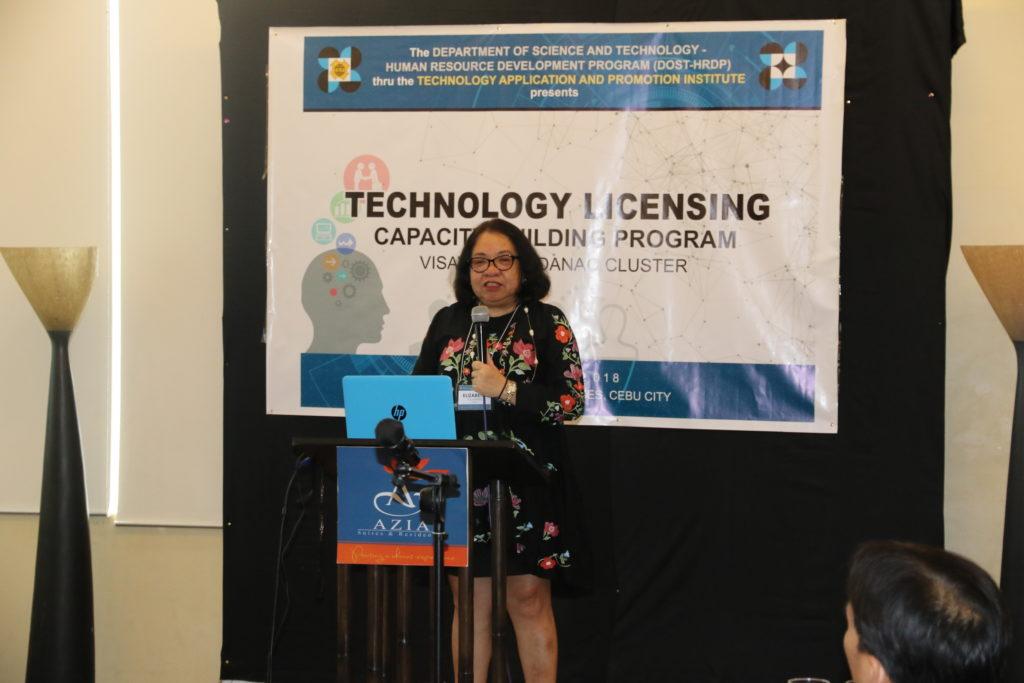 And then Atty. Elizabeth R. Pulumbarit Director for Paralegal Training Program of UP Law Center presented the art of negotiating in technology transfer.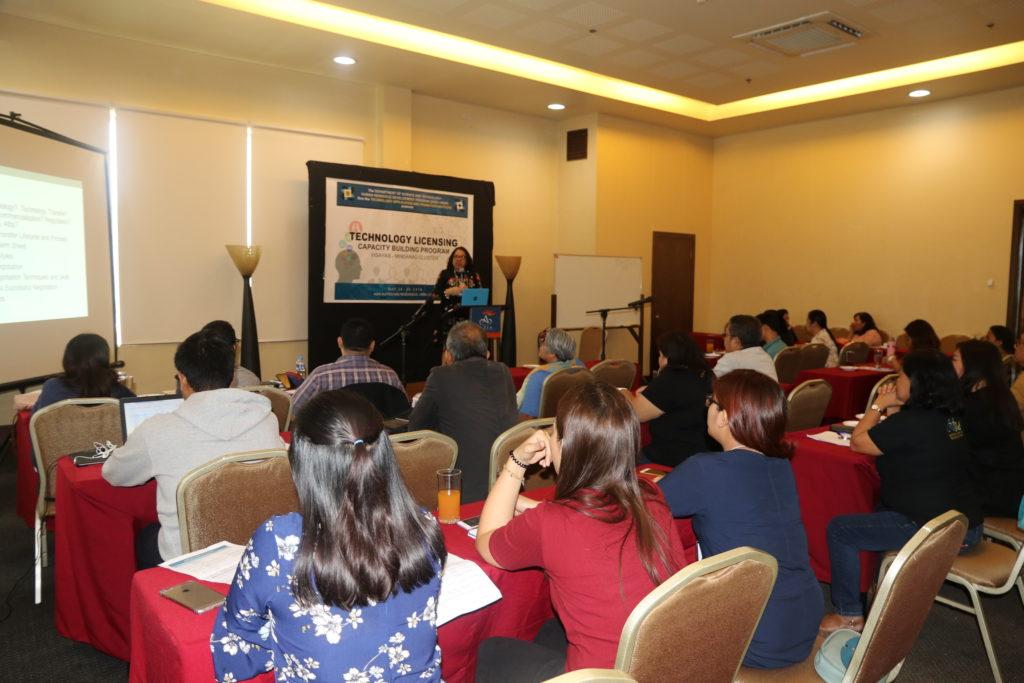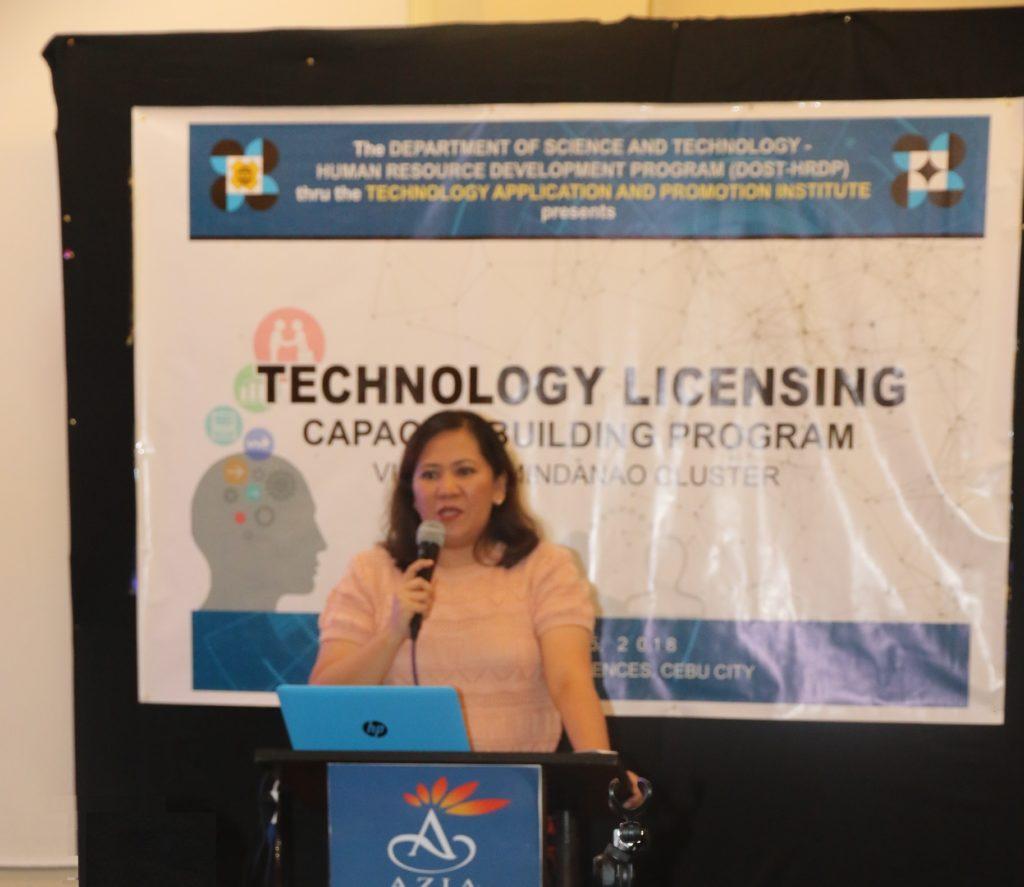 Atty. Marion Ivy D. Decena, Division Chief of Invention Development Division, DOST-TAPI, led the closing ceremonies for the technology licensing capacity program.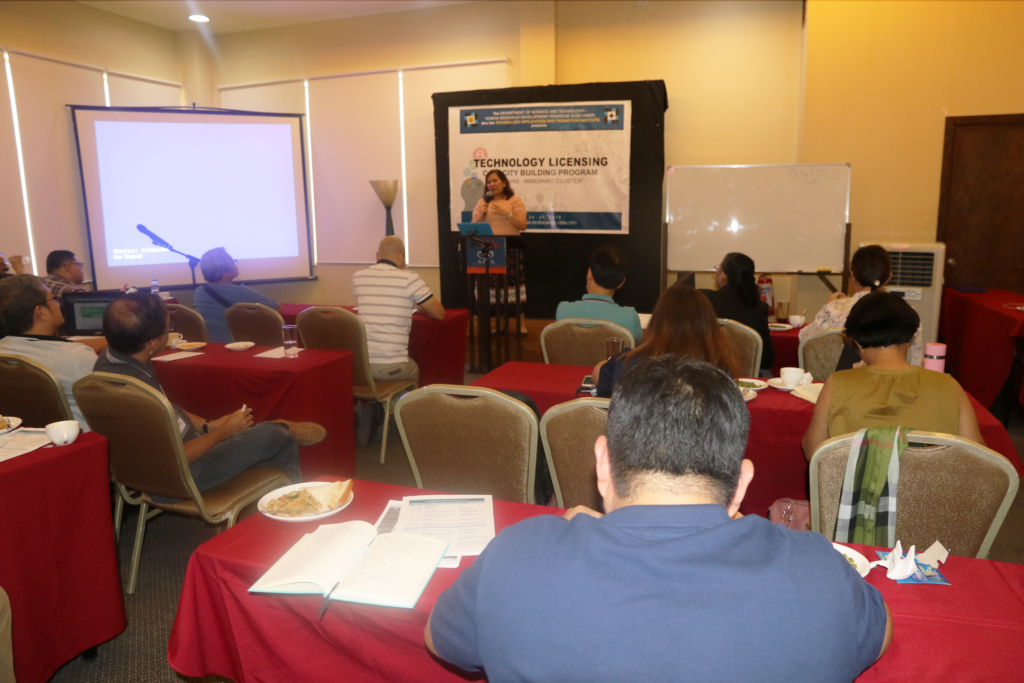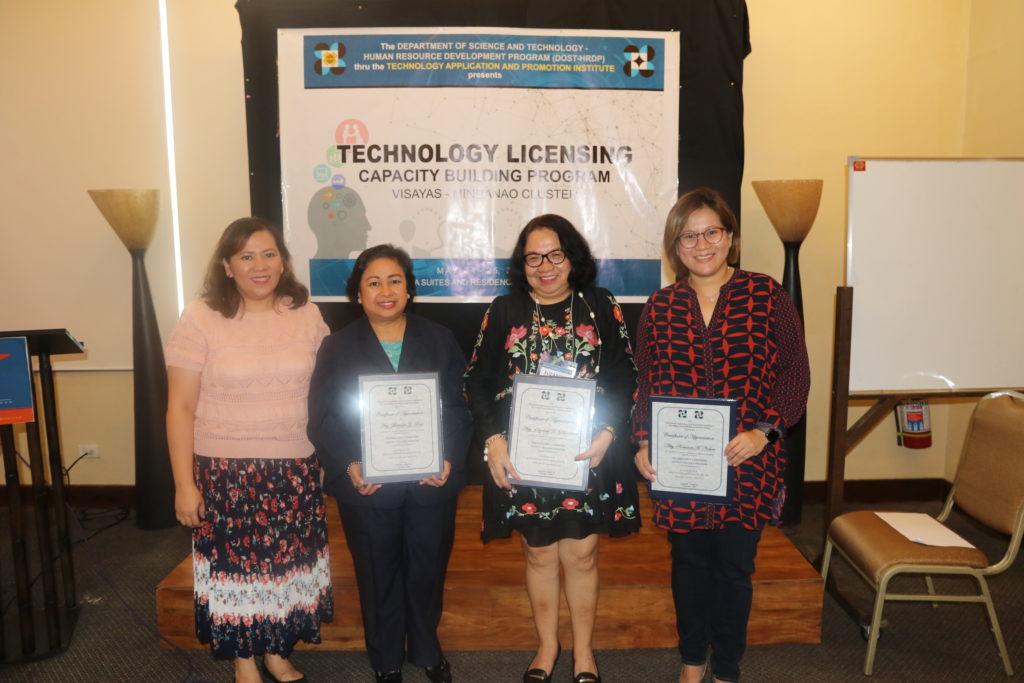 Atty. Marion Ivy D. Decena, awarded the Certificates of Appreciation to Atty. Lucieden G. Raz, Elizabeth R. Pulumbarit and Atty. Rowanie A. Nakan.