Utility Model for Oyster Extract awarded to the University of the Philippines (UP) Visayas.
UP Visayas representatives, Ms. Milyn Leghid (L) and Prof. Ernestita Peralta (2L), receives the first of the five utility model registrations from TAPI Director Edgar I. Garcia. The activity was withnessed by Atty. Marion Ivy D. Decena, Chief of TAPI's Invention Development Division.
Engr. Edgar I. Garcia awarded the UM Certificate to Prof. Ernestina Peralta and Prof. Milyn Leghid of University of the Philippines (UP) Visayas for the technology entitled "Process of Producing Oyster Extract", during  ther courtesy call to his office last 27 March 2018, here at DOST-TAPI, Bicutan, Taguig City. The said UM application was filed and prosecuted by Mr. Caezar Angelito E. Arceo as its pro bono patent agent. This is one of the five UM applications on Oyster Powder technology of UP Visayas which are part of DOST-funded projects in the country side.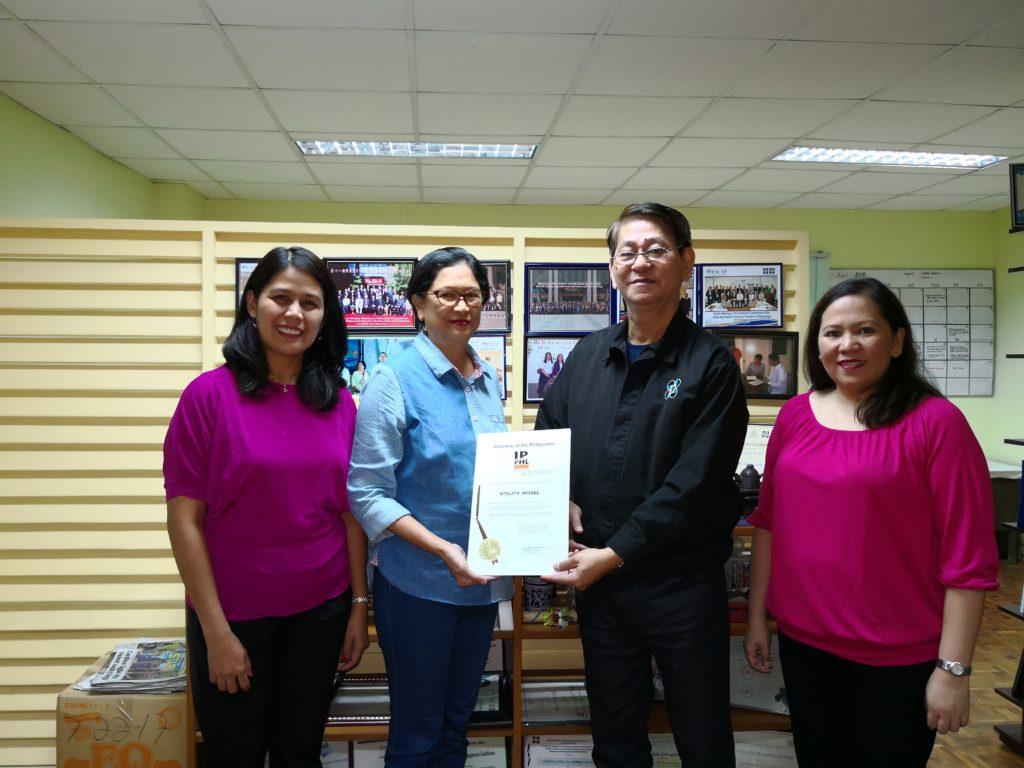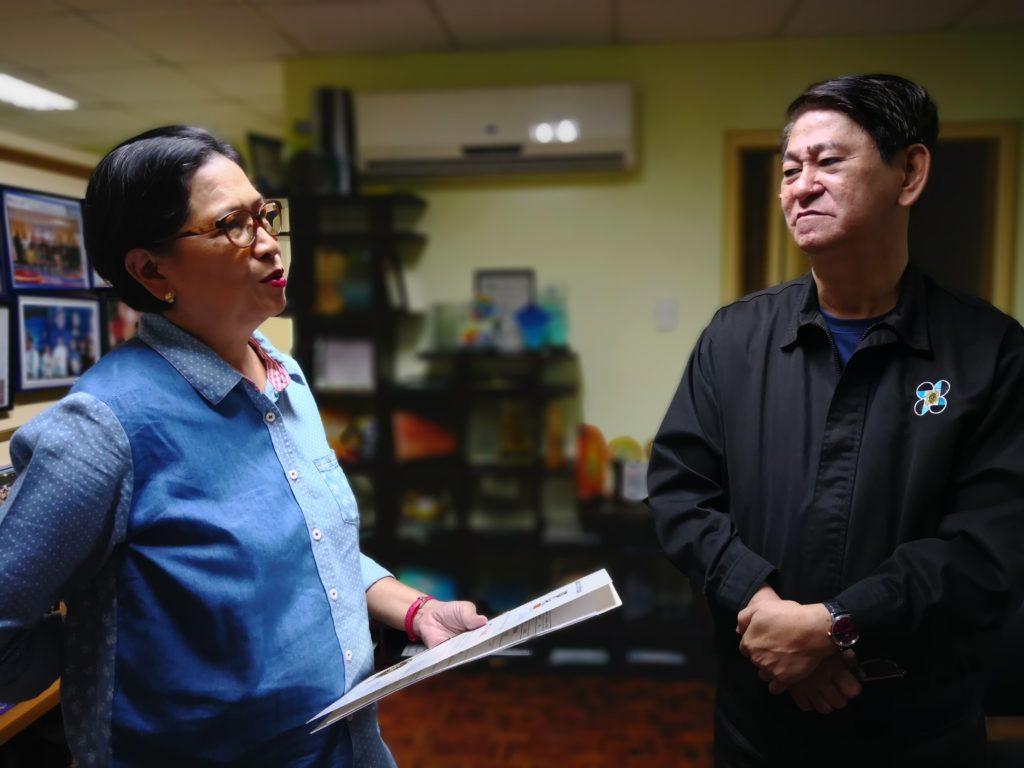 Prof. Peralta discusses with Engr. Garcia, the developments on Intellectual Property (IP) Protection of UP Visayas technologies.